Bridgestone Arena Seating Charts
Bridgestone Arena - Hockey Rows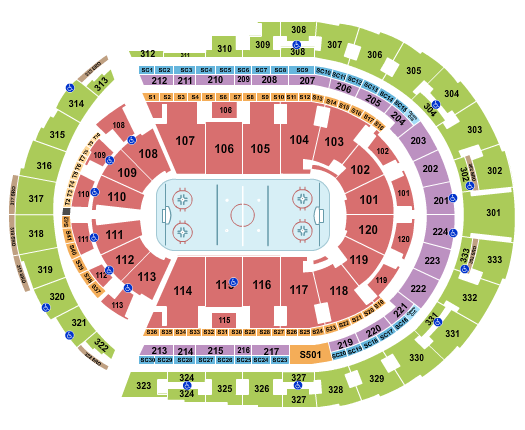 See Bridgestone Arena - Hockey Rows events that use this seating chart configuration
The Nashville Predators compete in the Central Division of the National Hockey League. Although they have only been in the league since 1998, they have made quite a bit of noise in this short amount of time. For instance, over just a few years the Predators began to garner national attention which led to a fan base spanning from one side of the country to the next. This alone has gone a long way in making the team a success both on the ice and off.

The Predators play their home games at Bridgestone Arena. This venue opened in 1996 to much anticipation, and it has never disappointed. Fans love to pack this arena and make noise for the Predators, and teams love the modern set up as well.

As a Nashville Predators fan you should be proud of what the franchise has accomplished in such a short period of time. It is safe to say that more of this success is on the way in the near future!