Prudential Center Seating Charts
Prudential Center - Avenged Sevenfold Seating Map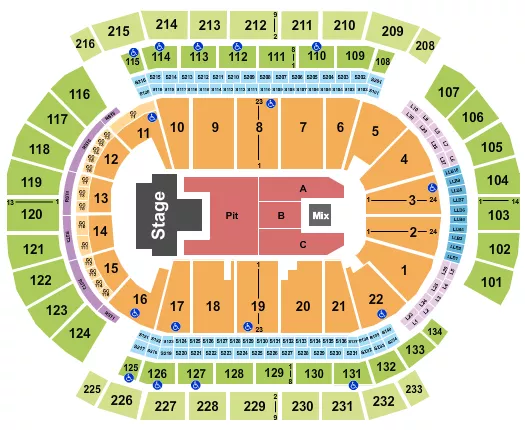 See Prudential Center - Avenged Sevenfold events that use this seating chart configuration
Prudential Center - Basketball Seating Map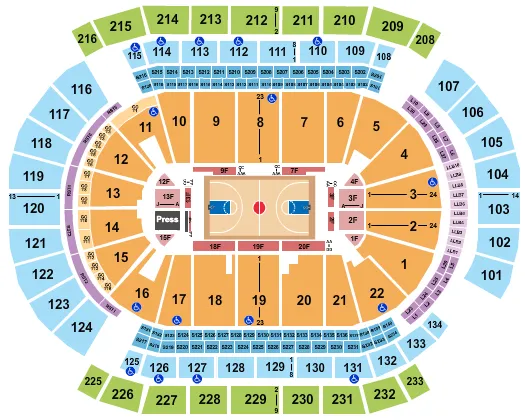 See Prudential Center - Basketball events that use this seating chart configuration
Prudential Center - Boxing 2 Seating Map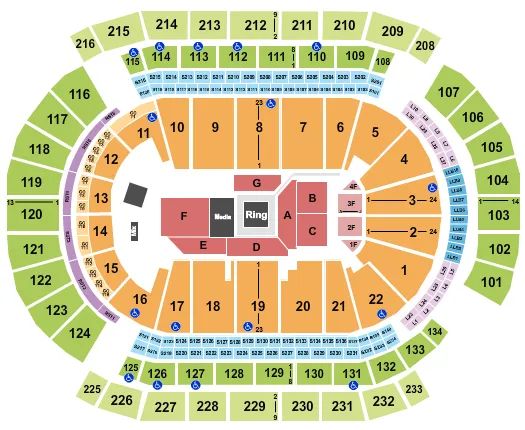 See Prudential Center - Boxing 2 events that use this seating chart configuration
Prudential Center - CenterStage Seating Map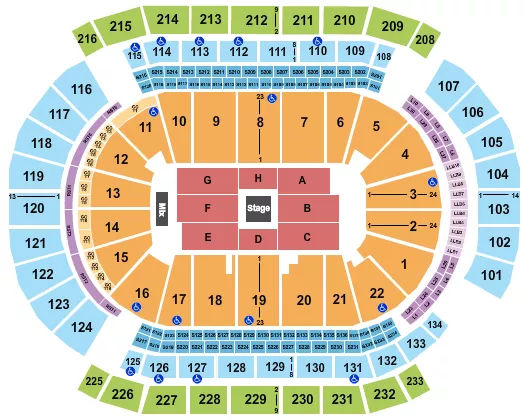 See Prudential Center - CenterStage events that use this seating chart configuration
Prudential Center - Dan and Shay 2024 Seating Map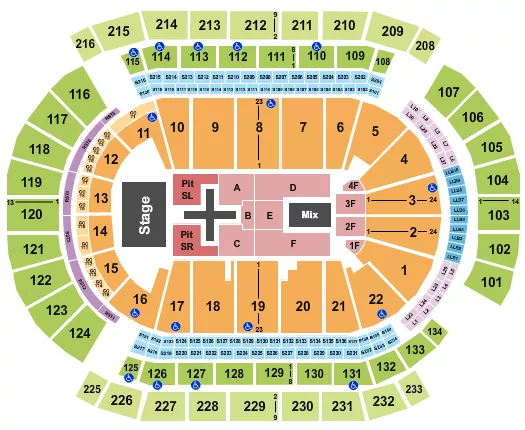 See Prudential Center - Dan and Shay 2024 events that use this seating chart configuration
Prudential Center - Disney On Ice 2 Seating Map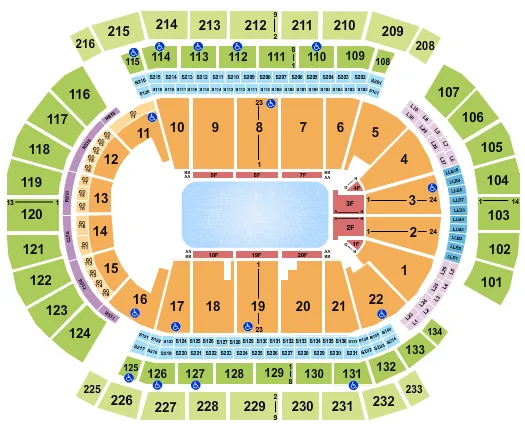 See Prudential Center - Disney On Ice 2 events that use this seating chart configuration
Prudential Center - Don Omar Seating Map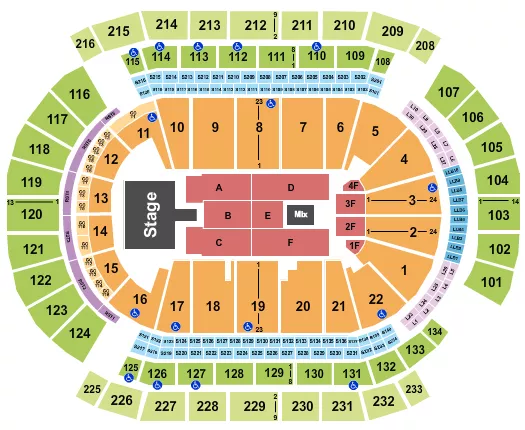 See Prudential Center - Don Omar events that use this seating chart configuration
Prudential Center - Endstage 2 Seating Map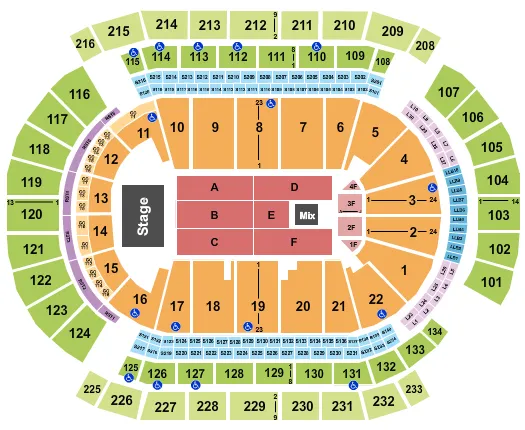 See Prudential Center - Endstage 2 events that use this seating chart configuration
Prudential Center - Endstage GA Floor 2 Seating Map
See Prudential Center - Endstage GA Floor 2 events that use this seating chart configuration
Prudential Center - Hockey Seating Map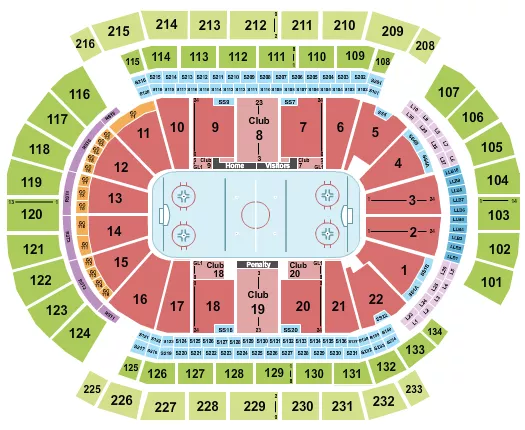 See Prudential Center - Hockey events that use this seating chart configuration
Prudential Center - Ive Seating Map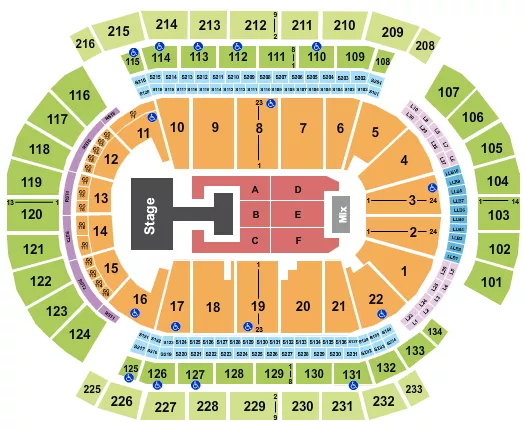 See Prudential Center - Ive events that use this seating chart configuration
Prudential Center - Kane Brown Seating Map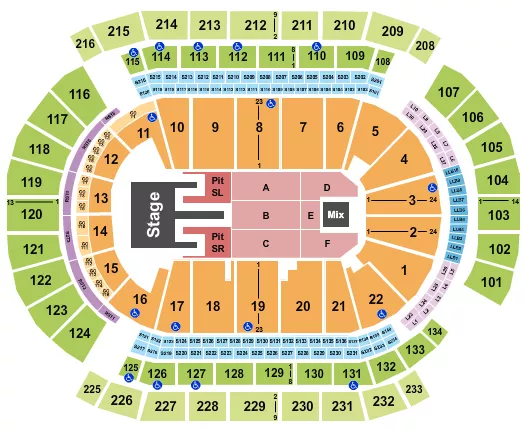 See Prudential Center - Kane Brown events that use this seating chart configuration
Prudential Center - Marc Anthony 2024 Seating Map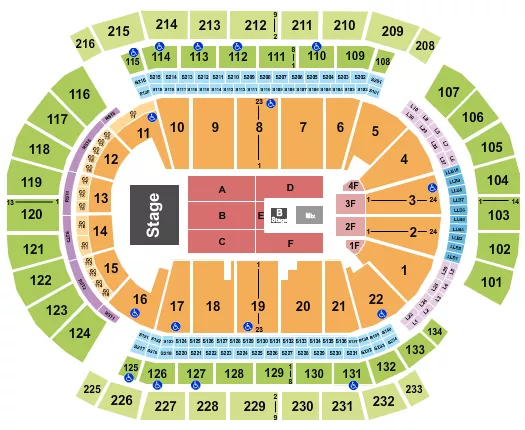 See Prudential Center - Marc Anthony 2024 events that use this seating chart configuration
Prudential Center - Monster Jam-2 Seating Map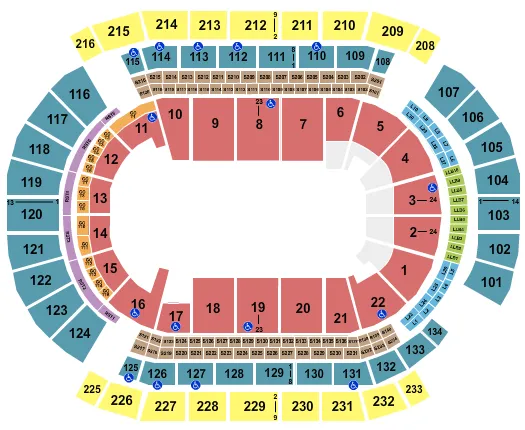 See Prudential Center - Monster Jam-2 events that use this seating chart configuration
Prudential Center - Ringling Bros Seating Map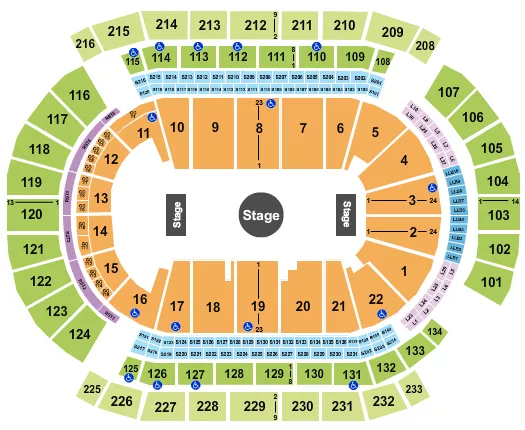 See Prudential Center - Ringling Bros events that use this seating chart configuration
Prudential Center - Rock The Rock Fest Seating Map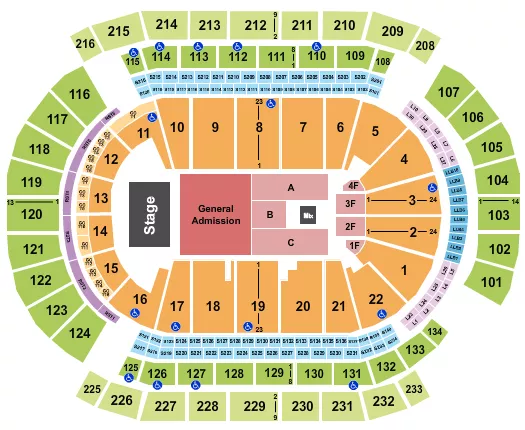 See Prudential Center - Rock The Rock Fest events that use this seating chart configuration
Prudential Center - Travis Scott Seating Map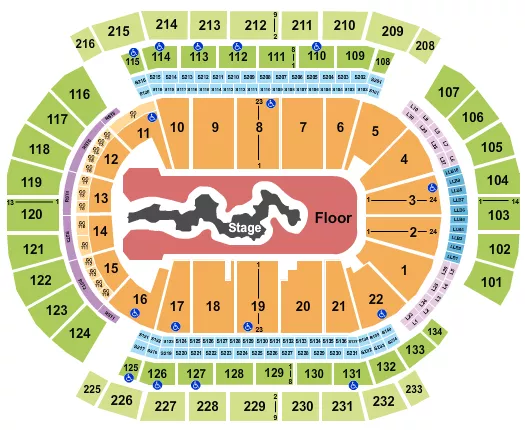 See Prudential Center - Travis Scott events that use this seating chart configuration
Prudential Center - World Championship Sumo Seating Map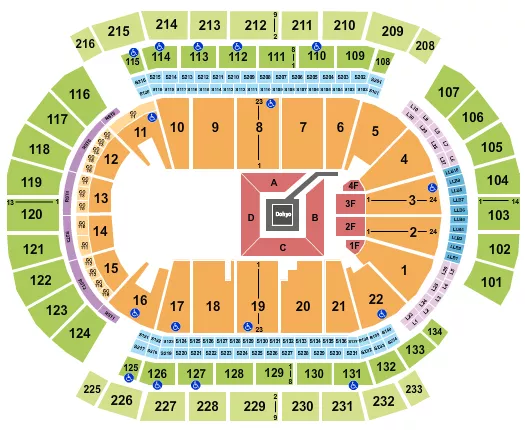 See Prudential Center - World Championship Sumo events that use this seating chart configuration
Prudential Center - WWE Seating Map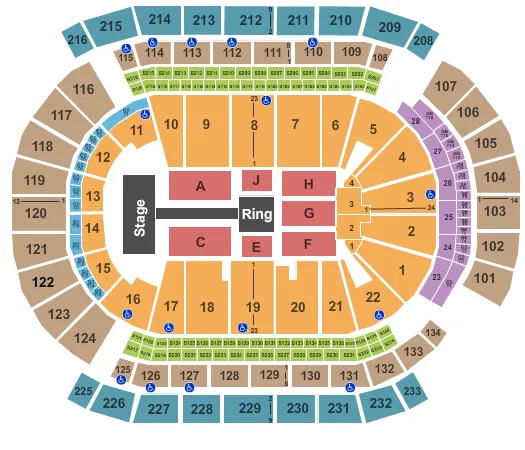 See Prudential Center - WWE events that use this seating chart configuration
Prudential Center - Zach Bryan Seating Map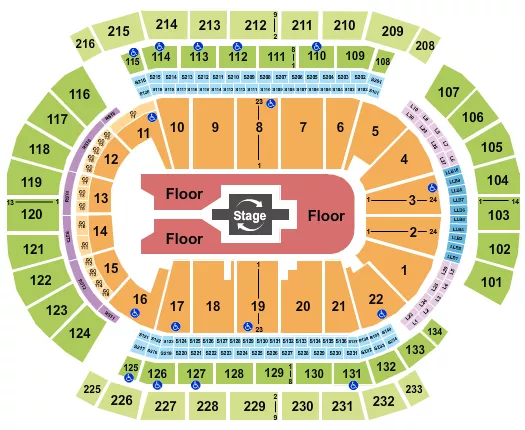 See Prudential Center - Zach Bryan events that use this seating chart configuration
Learn more about Prudential Center
A world-class multipurpose indoor arena, Prudential Center is the home of the NHL's
New Jersey Devils
and the Seton Hall Pirates men's basketball team of Seton Hall University. The center officially opened in 2007 with a series of concerts by
New Jersey
's own Bon Jovi. Since then, it's played host to about 250 events and over 2 million visitors annually. Notable events include WWE wrestling matches, family shows and concerts from the likes of Kanye West, the
Eagles
, Lionel Richie and
Mariah Carey
.
Prudential Center has a seating capacity of nearly 20,000, with accessible seating for people with disabilities. There are 76 luxury suites and 2,200 club seats, offering a range of seating options for different types of viewing experiences. For hungry fans, there are nine permanent concession stands and a number of portable stands offering a wide range of options at all price points.
There are over 3,500 parking spaces within two blocks of Prudential Center. Parking is on a first-come, first-served basis, but visitors can prepurchase spots before events. For those who would rather commute, NJ Transit is the quickest way to get to the center with direct service to Newark on six rail lines, more than two dozen bus routes and the Newark Light Rail system. There are three hotels within walking distance and more than 10 hotels within a 5-mile radius ranging from inns to five-star accommodations. A number of restaurants, bars and shopping centers are just steps away from Prudential Center in downtown
Newark
.
Prudential Center Seating Information
Explore the diverse seating options at the Prudential Center, each offering a distinct experience:
Club Seats (Devils Games)
Positioned along the sides of the arena, Club Seats provide an exceptional view of the game.
Glass Seats (Devils Games)
Front-row lower-level seats offer an up-close experience just inches from the ice.
Luxury Suites
Situated on both sides of the ice and spanning two levels, Luxury Suites provide a lavish viewing experience.
Studio Suites
At the top of select lower-level sections, Studio Suites offer a more intimate and semi-private experience.
The Lofts
Experience unparalleled comfort in The Lofts, situated above the lower level, providing one of the finest views in the stadium.
Yuengling Grill (Ledge) Seats
Enjoy a comfortable seating option at the Yuengling Grill, perfect for entertaining guests.
Concert Seating
For concerts, the Prudential Center typically employs an end-stage setup. Floor seats, such as those on Floor B, offer close views of the performers. Seats to the side of the stage in Section 8, Section 9, and Section 18 provide elevated yet close views. Meanwhile, seats directly across from the stage, like those in Section 2, Section 3, Section 103, and Section 104, provide a comfortable perspective of the performance.
FAQs about Prudential Center
What time do doors open at Prudential Center?
Doors typically open anywhere between 90 minutes to 2 hours prior to showtime at Prudential Center. Be sure to check the listing on your ticket as showtimes will vary.
Who plays at Prudential Center?
The New Jersey Devils and the Seton Hall Pirates are the home teams at the Prudential Center.
Facts about Prudential Center
Capacity:
17,514 Hockey 8,711 Basketball 19,500 Concerts
Date Opened:
October 25, 2007
Event Dates and Pricing Information
| Performer | Date | Price | Tickets Available |
| --- | --- | --- | --- |
| Seton Hall Pirates Basketball | Dec 9, 2023 | From $64 | 82 |
| Seton Hall Pirates Basketball | Dec 12, 2023 | From $8 | 665 |
| New Jersey Devils | Dec 13, 2023 | From $36 | 1,807 |
| New Jersey Devils | Dec 17, 2023 | From $39 | 1,311 |
| New Jersey Devils | Dec 19, 2023 | From $41 | 1,527 |
| Seton Hall Pirates Basketball | Dec 20, 2023 | From $54 | 463 |
| New Jersey Devils | Dec 21, 2023 | From $41 | 1,358 |
| Gotham Classic | Dec 23, 2023 | From $57 | 1,047 |
| New Jersey Devils | Dec 23, 2023 | From $74 | 2,338 |
| Travis Scott | Dec 26, 2023 | From $48 | 3,351 |