San Francisco 49ers 2023 Game Schedule And Tickets
Levi's Stadium Seating Charts
Levi's Stadium - Football Seating Map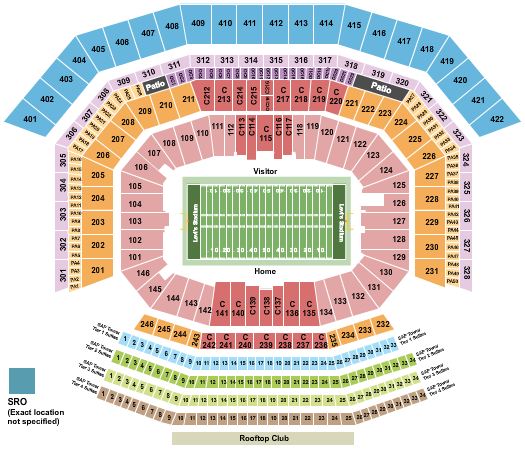 See Levi's Stadium - Football events that use this seating chart configuration
The San Francisco 49ers compete in the NFC West Division of the National Football League. The team was established in 1946, and moved to the NFL starting in 1950. They have been in the league ever since, and over that time they have built up a large fan base from the west coast all the way to the east coast. A high level of success has had a lot to do with so many becoming 49ers fans.
Since 2014, the San Francisco 49eres have called
Levi's Stadium
home.
Under head coach Kyle Shanahan, the San Franciso 49ers provide the most balanced team in the entire NFC. After suffering a 31-20 loss in Super Bowl LIV, the 49ers look to bounce back and earn another chance at Super Bowl glory.
Score your San Francisco 49ers tickets today. Catch one of the San Francisco 49ers games at Levi's Stadium or view the full San Francisco 49ers schedule to see where you can watch them on the road.