Scotiabank Saddledome Seating Charts
Scotiabank Saddledome - Blink 182
See Scotiabank Saddledome - Blink 182 events that use this seating chart configuration
Scotiabank Saddledome - End Stage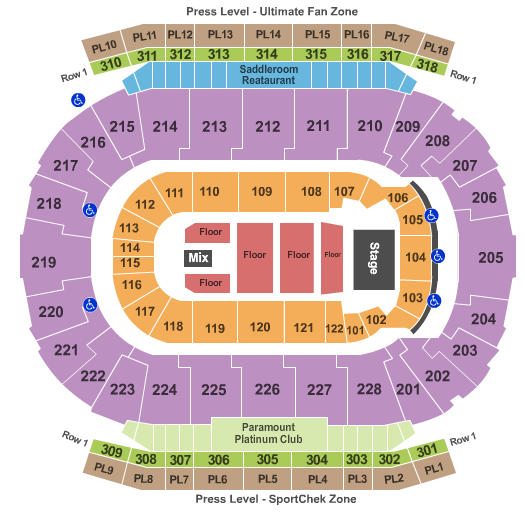 See Scotiabank Saddledome - End Stage events that use this seating chart configuration
Scotiabank Saddledome - Hockey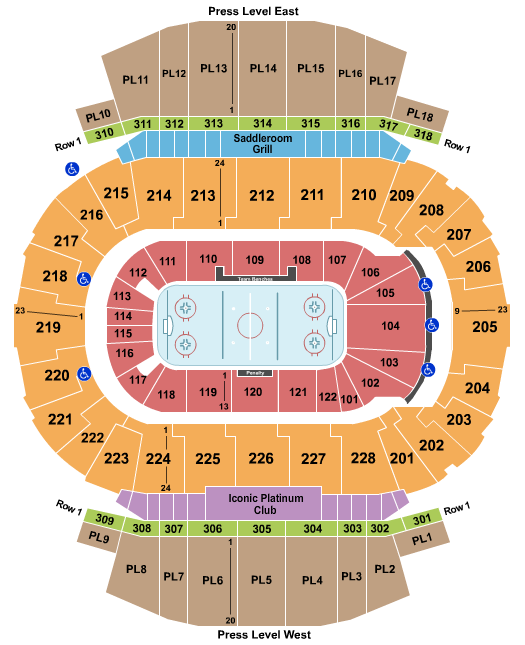 See Scotiabank Saddledome - Hockey events that use this seating chart configuration
Scotiabank Saddledome - Hockey 2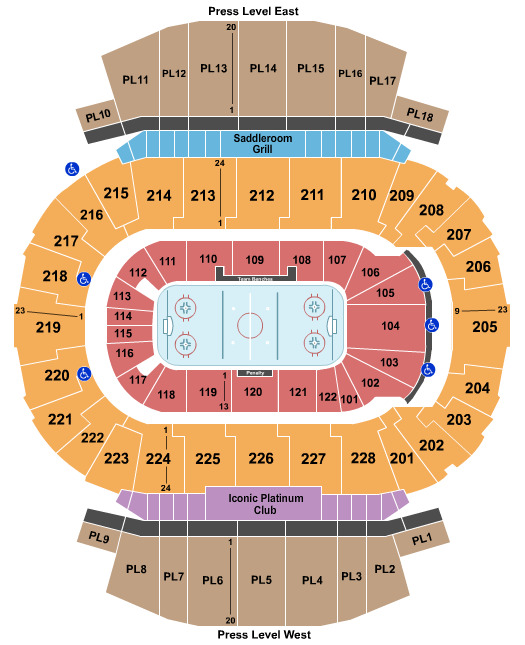 See Scotiabank Saddledome - Hockey 2 events that use this seating chart configuration
Scotiabank Saddledome - Lacrosse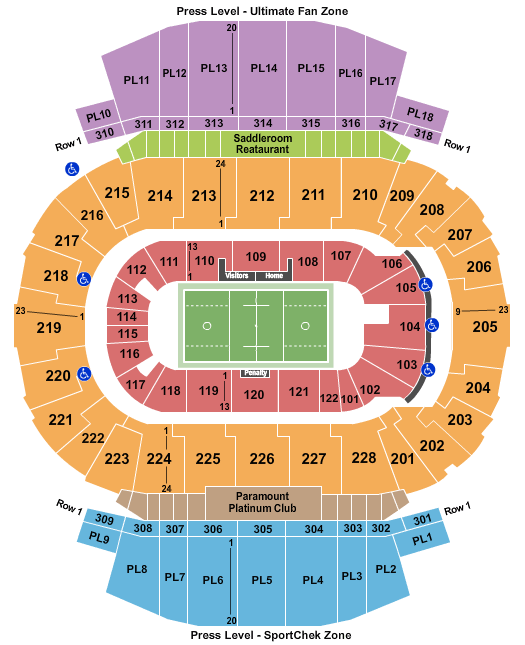 See Scotiabank Saddledome - Lacrosse events that use this seating chart configuration
Scotiabank Saddledome - Morgan Wallen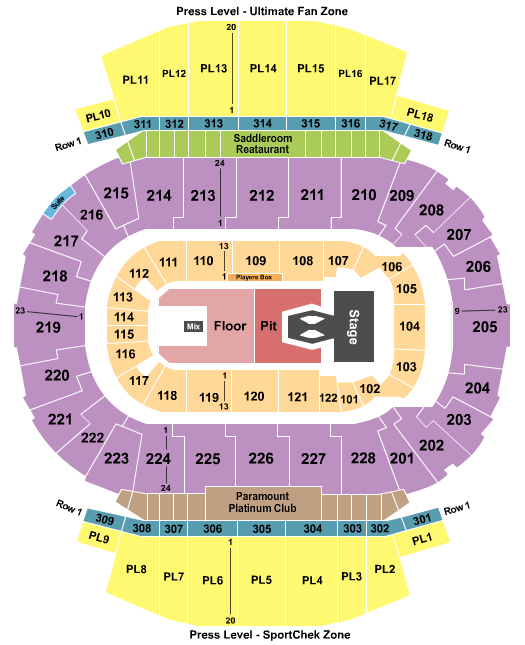 See Scotiabank Saddledome - Morgan Wallen events that use this seating chart configuration
Scotiabank Saddledome - Nickelback 2
See Scotiabank Saddledome - Nickelback 2 events that use this seating chart configuration
Scotiabank Saddledome - Old Dominion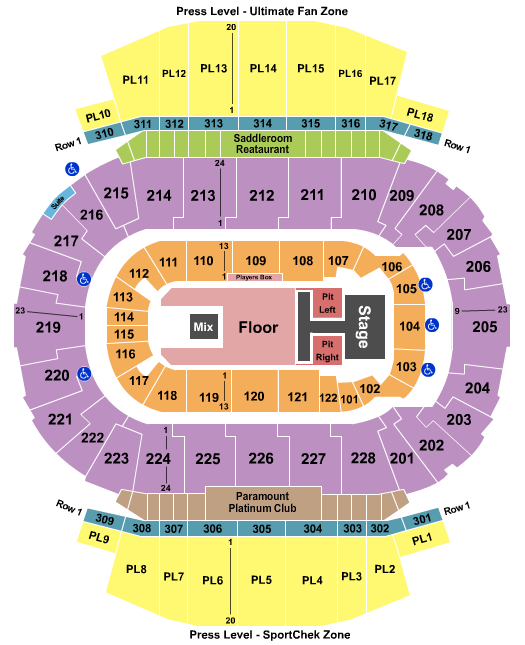 See Scotiabank Saddledome - Old Dominion events that use this seating chart configuration
Scotiabank Saddledome - Shania Twain-2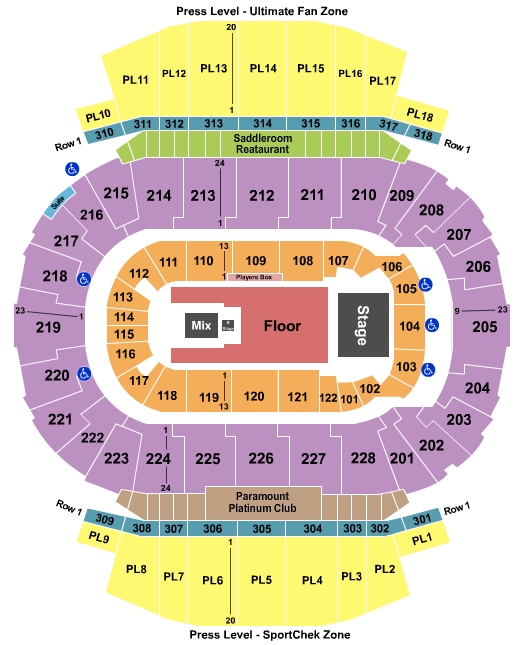 See Scotiabank Saddledome - Shania Twain-2 events that use this seating chart configuration
Scotiabank Saddledome - Snoop Dog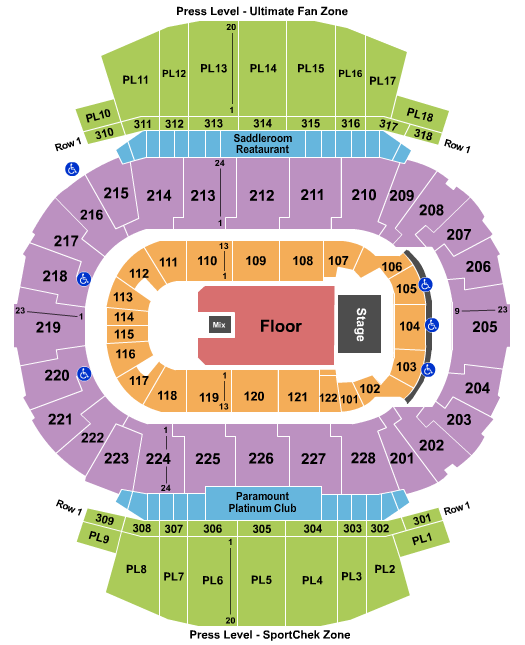 See Scotiabank Saddledome - Snoop Dog events that use this seating chart configuration
Scotiabank Saddledome - Stars On Ice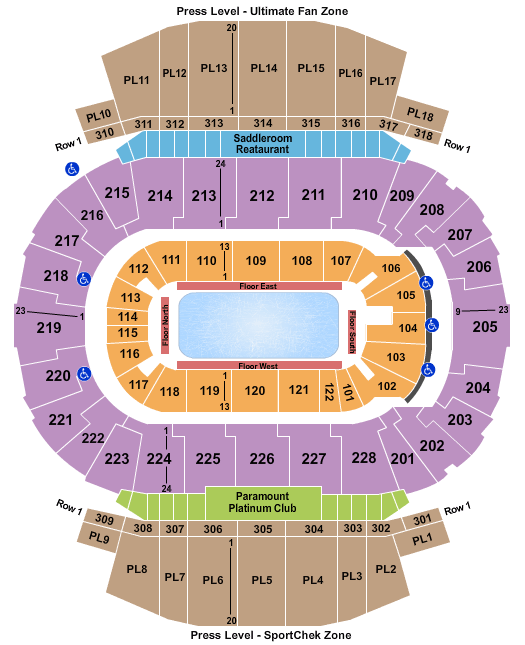 See Scotiabank Saddledome - Stars On Ice events that use this seating chart configuration
Scotiabank Saddledome - Thomas Rhett 2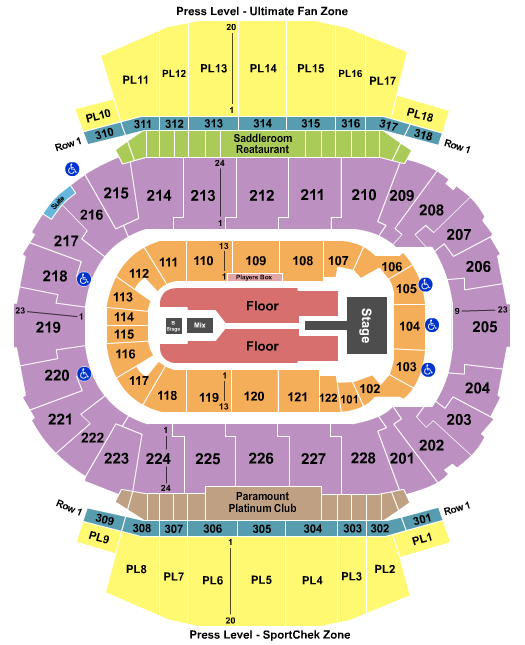 See Scotiabank Saddledome - Thomas Rhett 2 events that use this seating chart configuration
Learn more about Scotiabank Saddledome
You don't want to miss the next big event at Scotiabank Saddledome! You can easily browse what's scheduled for Scotiabank Saddledome and use our interactive map to see its layout and pick the best seats. Can't find what you're looking for? Check out other venues in Aberta and see if something catches your eye. If you're planning to travel, you can browse other venues by state to help plan your next event. Whatever the circumstances, make sure you get familiar with the venue so you can have the ultimate event experience.
FAQs about Scotiabank Saddledome
Q: What time do doors open at Scotiabank Saddledome?
A: Doors typically open anywhere between 90 minutes to 2 hours prior to showtime at Scotiabank Saddledome. Be sure to check the listing on your ticket as showtimes will vary.
Q: Who plays at Scotiabank Saddledome?
A: The Calgary Flames, Calgary Hitmen, and Calgary Roughnecks are the home teams at the Scotiabank Saddledome.
Facts about Scotiabank Saddledome
Capacity:
19,289
Opened:
October 15, 1983
Past Names:
Olympic Saddledome, Canadian Airlines Saddledome, Pengrowth Saddledome