TD Garden Seating Charts
TD Garden - 1975 Seating Map
See TD Garden - 1975 events that use this seating chart configuration
TD Garden - Aerosmith Seating Map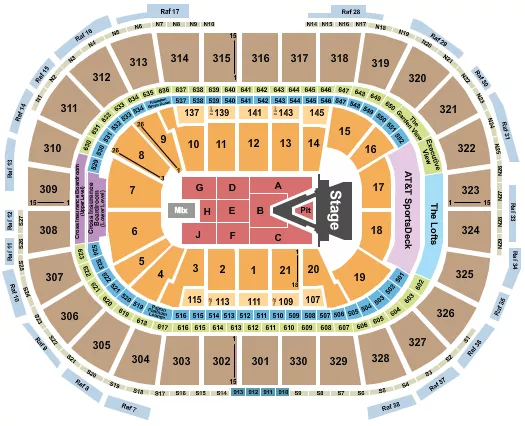 See TD Garden - Aerosmith events that use this seating chart configuration
TD Garden - Andrea Bocelli Seating Map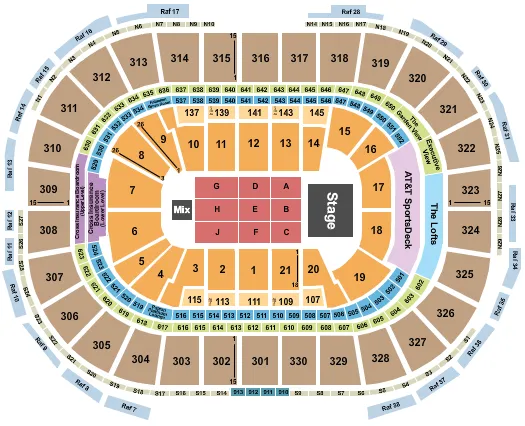 See TD Garden - Andrea Bocelli events that use this seating chart configuration
TD Garden - Basketball RO Seating Map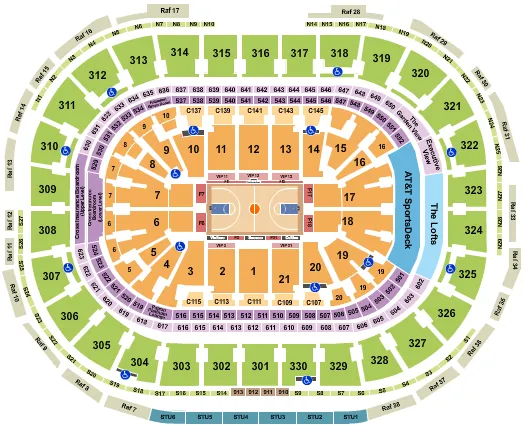 See TD Garden - Basketball RO events that use this seating chart configuration
TD Garden - CenterStage Seating Map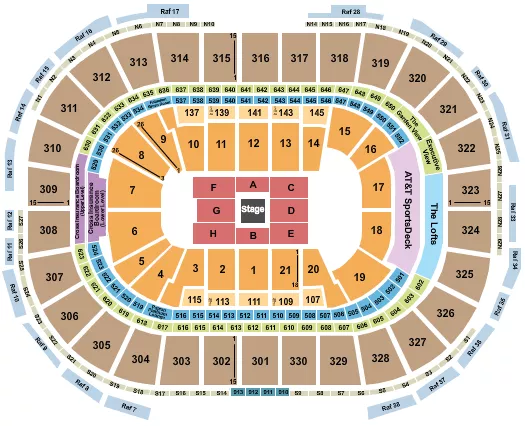 See TD Garden - CenterStage events that use this seating chart configuration
TD Garden - Dan and Shay 2024 Seating Map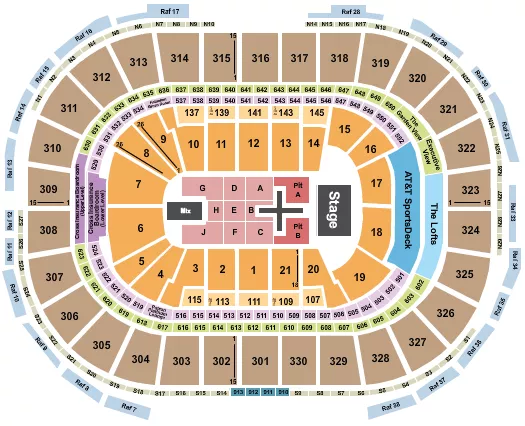 See TD Garden - Dan and Shay 2024 events that use this seating chart configuration
TD Garden - Depeche Mode 2 Seating Map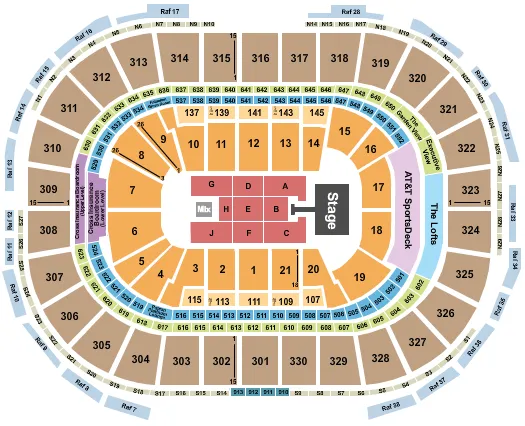 See TD Garden - Depeche Mode 2 events that use this seating chart configuration
TD Garden - Doja Cat Seating Map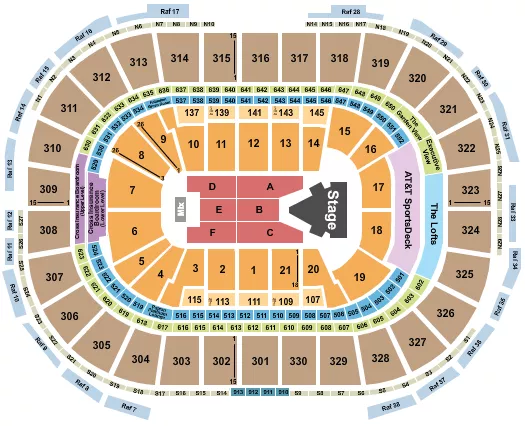 See TD Garden - Doja Cat events that use this seating chart configuration
TD Garden - Endstage 4 Seating Map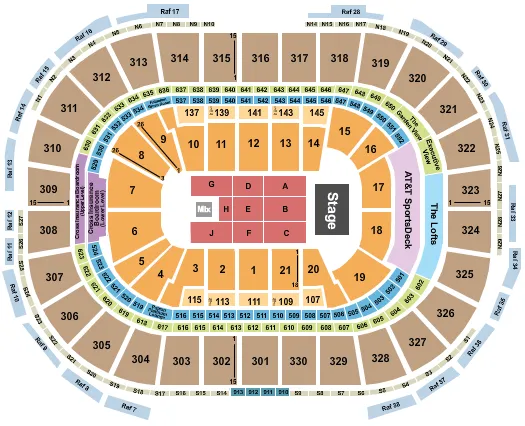 See TD Garden - Endstage 4 events that use this seating chart configuration
TD Garden - Endstage-2 Seating Map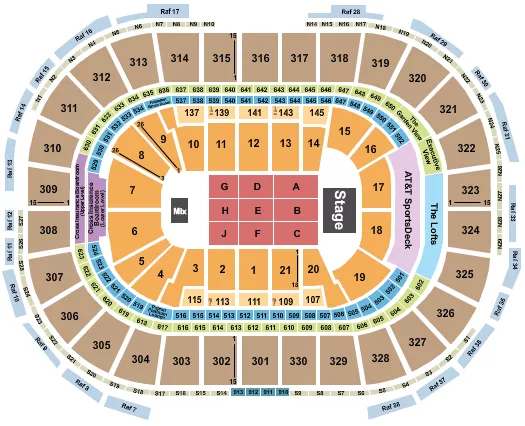 See TD Garden - Endstage-2 events that use this seating chart configuration
TD Garden - Enrique Iglesias Seating Map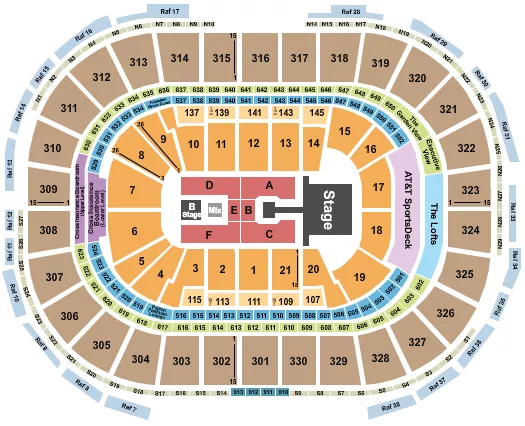 See TD Garden - Enrique Iglesias events that use this seating chart configuration
TD Garden - Generic Floor Seating Map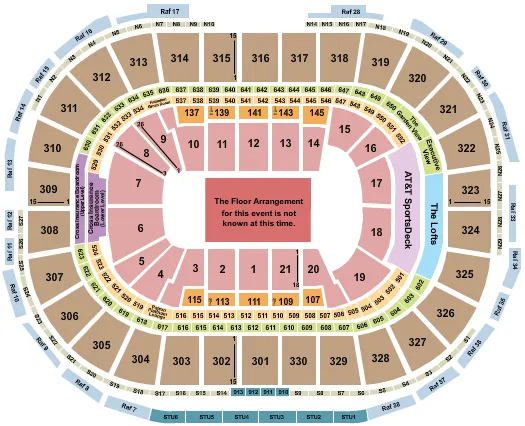 See TD Garden - Generic Floor events that use this seating chart configuration
TD Garden - Hockey Row Seating Map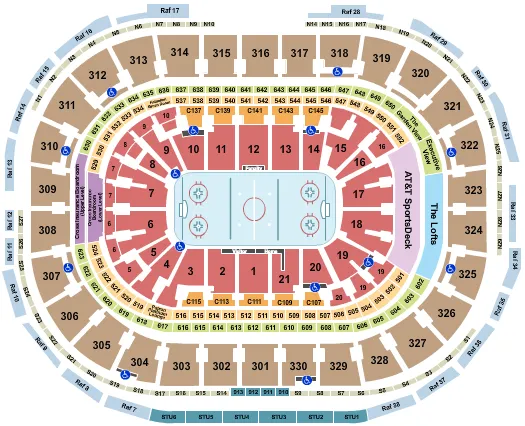 See TD Garden - Hockey Row events that use this seating chart configuration
TD Garden - Joji Seating Map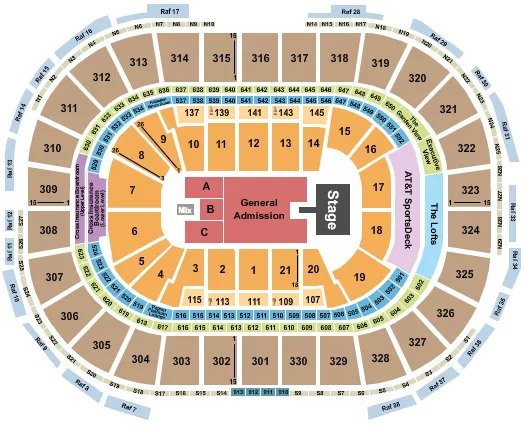 See TD Garden - Joji events that use this seating chart configuration
TD Garden - Madonna 2 Seating Map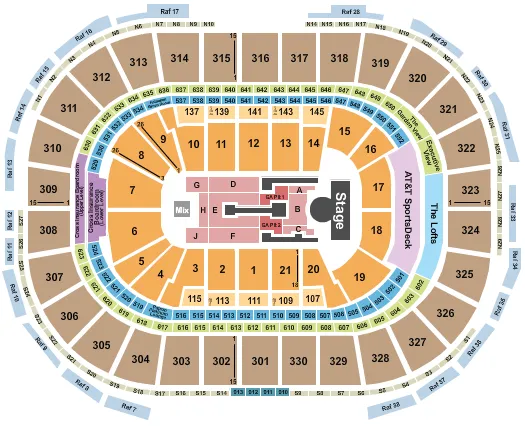 See TD Garden - Madonna 2 events that use this seating chart configuration
TD Garden - Maneskin Seating Map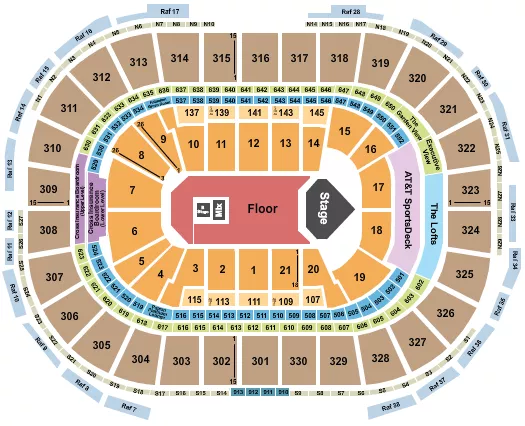 See TD Garden - Maneskin events that use this seating chart configuration
TD Garden - Olivia Rodrigo Seating Map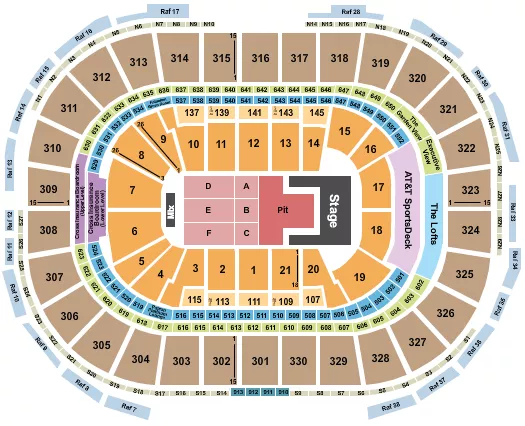 See TD Garden - Olivia Rodrigo events that use this seating chart configuration
TD Garden - Playboi Carti Seating Map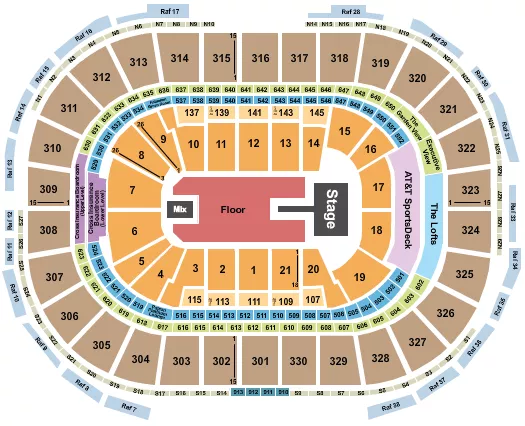 See TD Garden - Playboi Carti events that use this seating chart configuration
TD Garden - Queen & Adam Lambert 2023 Seating Map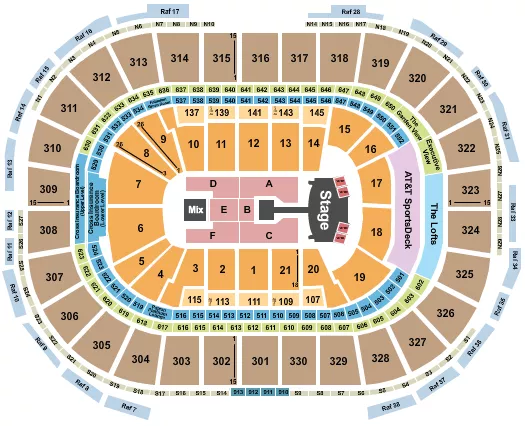 See TD Garden - Queen & Adam Lambert 2023 events that use this seating chart configuration
TD Garden - Rod Wave Seating Map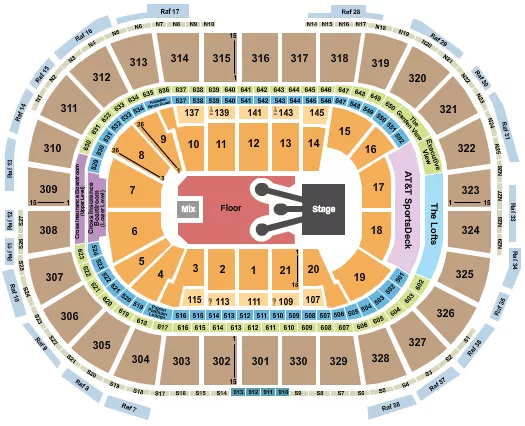 See TD Garden - Rod Wave events that use this seating chart configuration
TD Garden - Romeo Santos Seating Map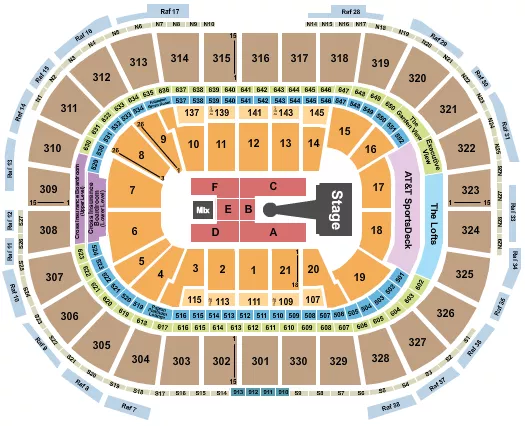 See TD Garden - Romeo Santos events that use this seating chart configuration
TD Garden - Tool Seating Map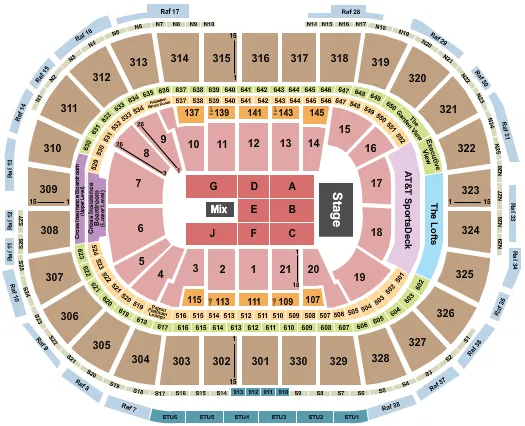 See TD Garden - Tool events that use this seating chart configuration
TD Garden - Travis Scott Seating Map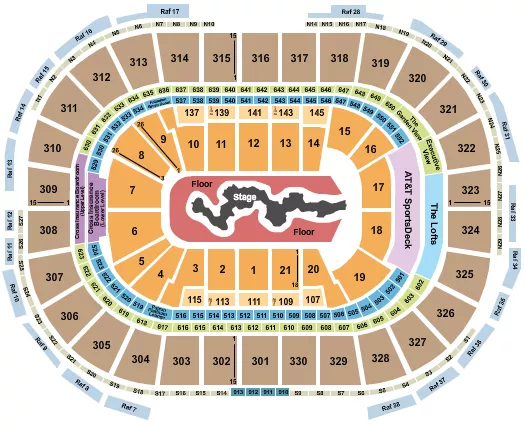 See TD Garden - Travis Scott events that use this seating chart configuration
Learn more about TD Garden
New England's largest sports and entertainment arena, TD Garden is home to the NHL's
Boston Bruins
and the NBA's
Boston Celtics
. Familiarly called "the Garden," the venue plays host to more than 200 events and welcomes 3.5 million guests annually. Besides NBA and NHL games, events held at TD Garden include
MMA
and pro wrestling events, family shows, ice shows and major concerts.
The venue is easily accessible via the city's public transportation system, known as "the T," with North Station servicing the venue. For drivers, there's also a 1,150-space MBTA parking garage located under the arena, plus numerous parking lots and garages within walking distance. Doors open one hour before events, and guests are encouraged to arrive early due to traffic and security measures. Leave laptops, tablets, professional cameras, backpacks and large bags at home. For visitors who want to learn more about the storied past of the venue, tours are offered on weekdays.
TD Garden is located on the edge of
Boston's
North End, a historically Italian district with dozens of restaurants and cultural sites. Walk down Hanover Street for a taste of the local cuisine, or hop on the T to reach other popular attractions like Boston Common and Faneuil Hall. The Museum of Science is also nearby.
FAQs about TD Garden
What time do doors open at TD Garden?
Doors typically open anywhere between 90 minutes to 2 hours prior to showtime at TD Garden. Be sure to check the listing on your ticket as showtimes will vary.
Who plays at TD Garden?
The NBA's Boston Celtics and the NHL's Boston Bruins are the home teams at the TD Garden.
Are VIP Packages or Accessible Seating offered at TD Garden?
TD Garden VIP seating packages and accessible seating section locations may vary per event. Please click the seating chart below or contact our customer service department to discuss options for accessible seating or VIP package purchases.
Facts about TD Garden
Capacity:
19,580
Past Names:
Shawmut Center FleetCenter TD Banknorth Garden
Date/Year Built/Opened:
1995
Event Dates and Pricing Information
| Performer | Date | Price | Tickets Available |
| --- | --- | --- | --- |
| Boston Bruins | Sep 24, 2023 | From $55 | 581 |
| Maneskin | Sep 25, 2023 | From $55 | 1,871 |
| Tedeschi Trucks Band | Sep 27, 2023 | From $59 | 1,664 |
| Boston Bruins | Sep 29, 2023 | From $37 | 1,342 |
| SZA | Sep 30, 2023 | From $281 | 1,299 |
| Boston Bruins | Oct 3, 2023 | From $33 | 1,810 |
| Carin Leon | Oct 5, 2023 | From $72 | 3,340 |
| John Mayer | Oct 6, 2023 | From $223 | 551 |
| Boston Celtics | Oct 8, 2023 | From $55 | 1,683 |
| Boston Bruins | Oct 11, 2023 | From $209 | 1,937 |