Centre Bell Seating Charts
Centre Bell - Basketball 2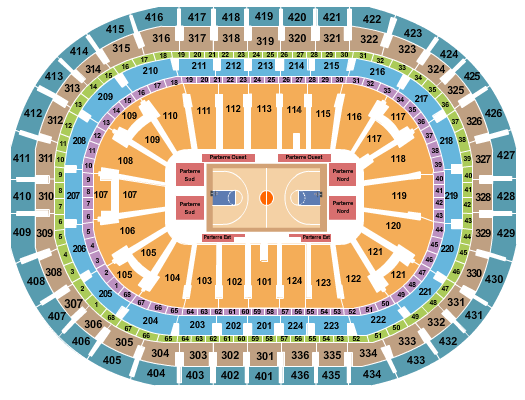 See Centre Bell - Basketball 2 events that use this seating chart configuration
Centre Bell - Blink 182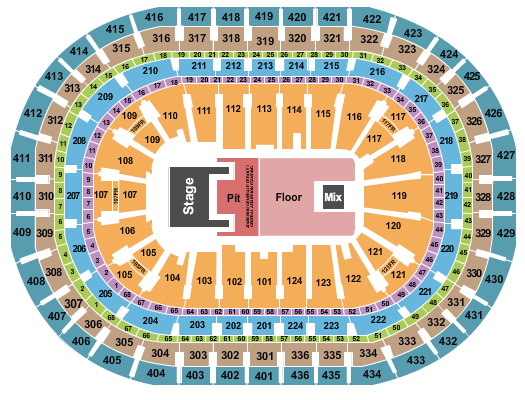 See Centre Bell - Blink 182 events that use this seating chart configuration
Centre Bell - Depeche Mode 2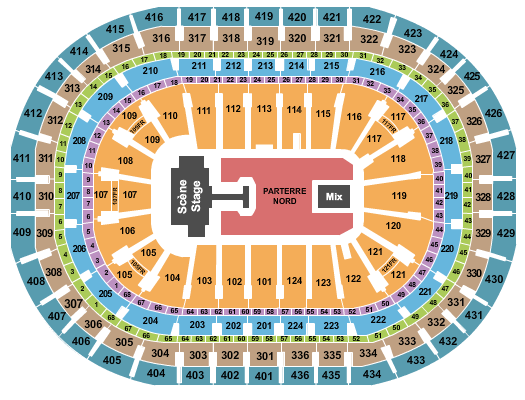 See Centre Bell - Depeche Mode 2 events that use this seating chart configuration
Centre Bell - Disney on Ice 2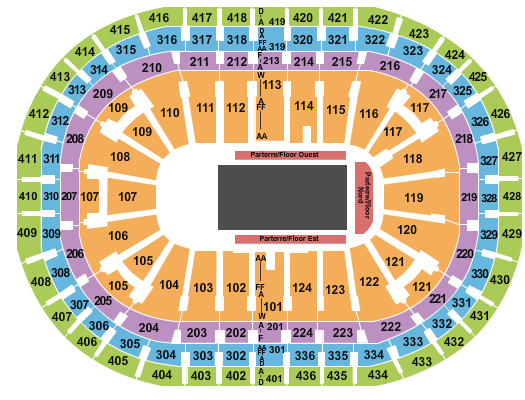 See Centre Bell - Disney on Ice 2 events that use this seating chart configuration
Centre Bell - End Stage GA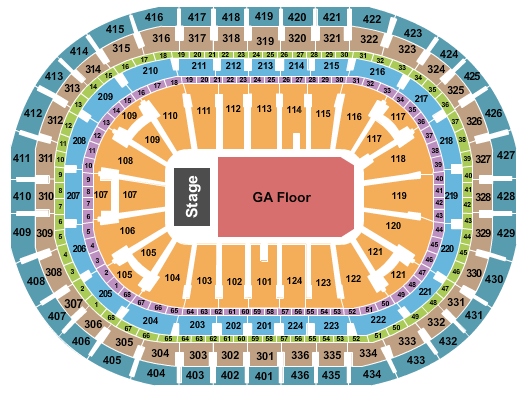 See Centre Bell - End Stage GA events that use this seating chart configuration
Centre Bell - End Stage GA Floor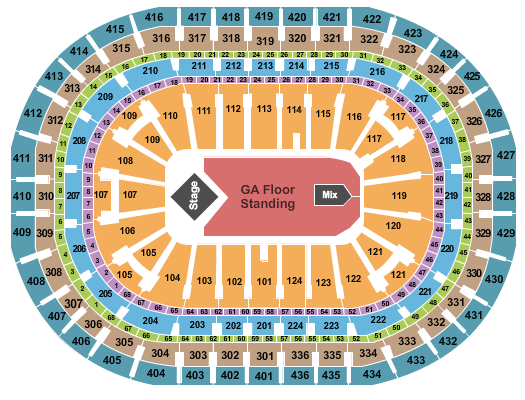 See Centre Bell - End Stage GA Floor events that use this seating chart configuration
Centre Bell - Hockey
See Centre Bell - Hockey events that use this seating chart configuration
Centre Bell - Lizzo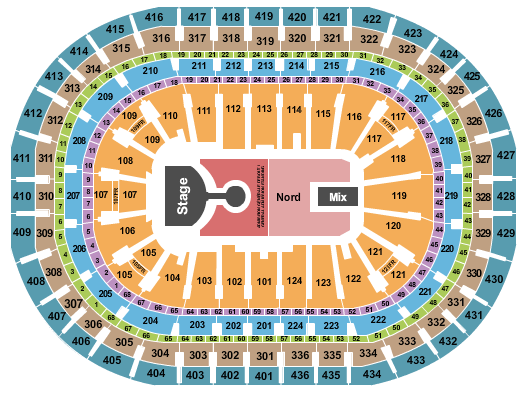 See Centre Bell - Lizzo events that use this seating chart configuration
Centre Bell - Madonna 2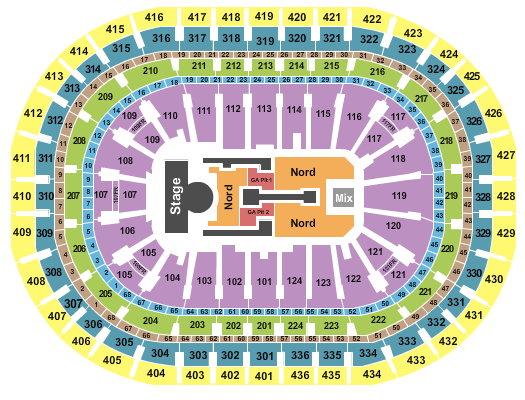 See Centre Bell - Madonna 2 events that use this seating chart configuration
Centre Bell - Morgan Wallen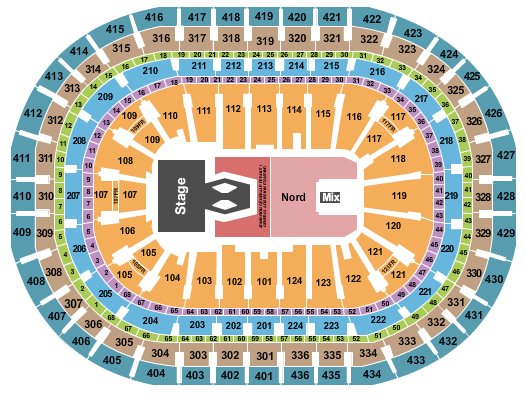 See Centre Bell - Morgan Wallen events that use this seating chart configuration
Centre Bell - Muse 3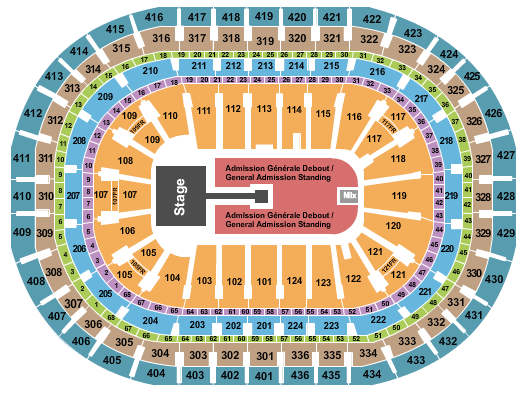 See Centre Bell - Muse 3 events that use this seating chart configuration
Centre Bell - Nickelback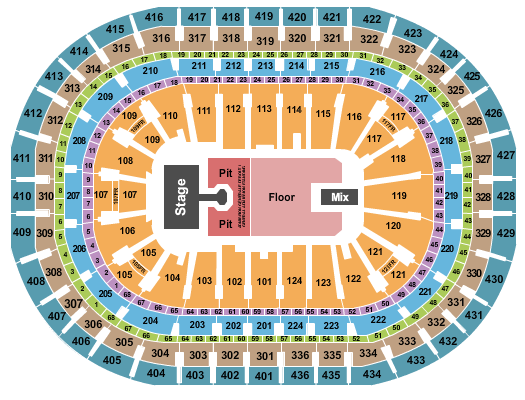 See Centre Bell - Nickelback events that use this seating chart configuration
Centre Bell - Pitbull
See Centre Bell - Pitbull events that use this seating chart configuration
Centre Bell - Roxane Bruneau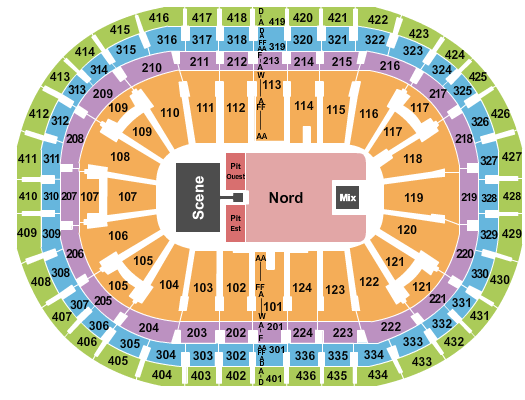 See Centre Bell - Roxane Bruneau events that use this seating chart configuration
Centre Bell - Shania Twain-2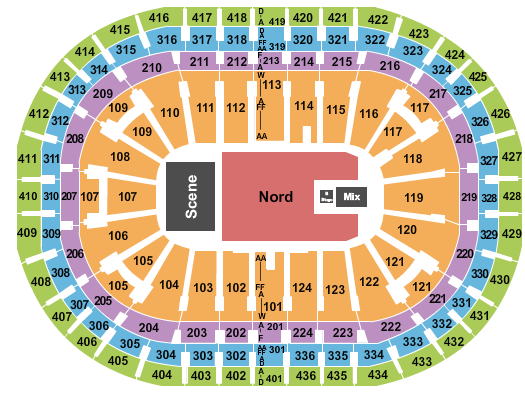 See Centre Bell - Shania Twain-2 events that use this seating chart configuration
Centre Bell - Standard Seating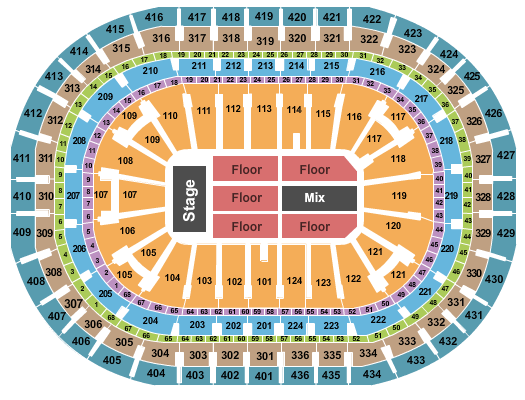 See Centre Bell - Standard Seating events that use this seating chart configuration
Centre Bell - Thomas Rhett 2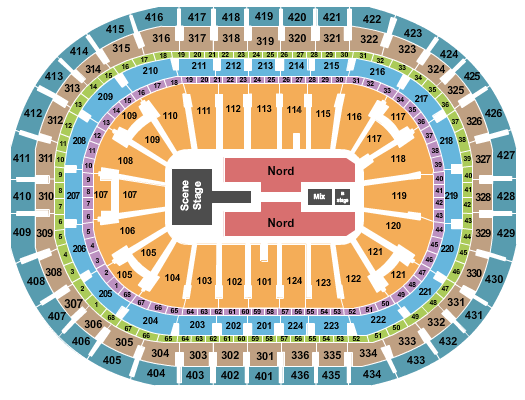 See Centre Bell - Thomas Rhett 2 events that use this seating chart configuration
Centre Bell - Wizkid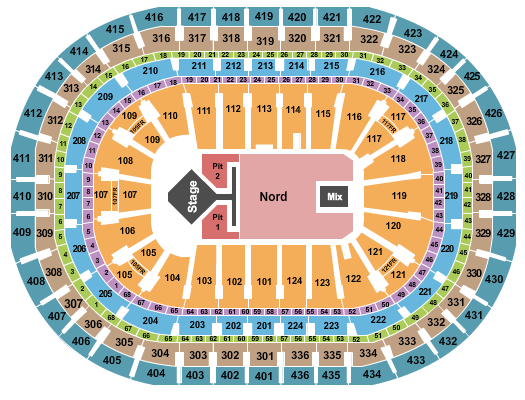 See Centre Bell - Wizkid events that use this seating chart configuration
Centre Bell - WWE-3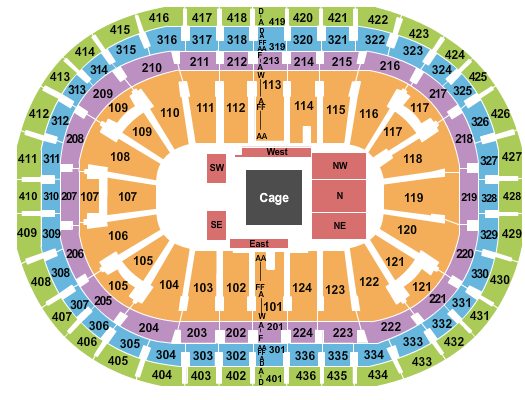 See Centre Bell - WWE-3 events that use this seating chart configuration
Learn more about Centre Bell
Boasting some of the highest attendance numbers in the world for hockey events, Montreal's Bell Centre is the proud home of the NHL's
Montreal Canadiens
. Alternately known as the Habs, the team can also claim the loudest fans in the NHL—during Game 6 of the 2010 playoff series against the Pittsburgh Penguins, volumes exceeding 135 decibels were recorded following Montreal goals. For reference, AC/DC, who has also played the venue numerous times, are pushing their limit when they reach 100 decibels.
Three levels of seating surround the center, with cheerleaders and a live band on one side. The Family Zone is at the opposing end and includes seats specifically for children at lower costs, along with limited alcohol availability.
Besides hockey, the Bell Centre has hosted events including UFC, WWE, preseason NBA exhibition matches and hundreds of concerts. Celine Dion set a record by selling out 11 Bell Centre shows in under an hour. The Quebec icon has played more than 30 gigs at the venue.
The Bell Centre first opened in 1996, offering 20,500 seats for hockey games—more than any other arena in Canada. A wide variety of concessions are available throughout the arena, and four restaurants are also on site.
The Bell Centre is in downtown Montreal between Boulevard Rene-Levesque and Rue St. Antoine at the corner of Rue de la Montaigne. Head to nearby Rue Peel or Rue Crescent to get a taste of the local dining scene and nightlife. The Quartier Latin, the city's main cultural hub, is just a short walk away to the northeast. Within the neighborhood, you can find the ever-changing Place des Artes, street performers and numerous historic buildings.
Montreal's extensive public transportation system provides easy access to the arena from anywhere in the city. The Lucien L'Allier Metro Station on the orange line is just a block away. Parking is also available at the venue.
FAQs about Centre Bell
Q: What time do doors open at Centre Bell?
A: Doors typically open anywhere between 90 minutes to 2 hours prior to showtime at Centre Bell. Be sure to check the listing on your ticket as showtimes will vary.
Q: Who plays at Centre Bell?
A: The Montreal Canadiens are the home team at the Centre Bell.
Q: Are VIP Packages or Accessible Seating offered at Centre Bell?
A: Centre Bell VIP seating packages and accessible seating section locations may vary per event. Please click the seating chart below or contact our customer service department to discuss options for accessible seating or VIP package purchases.
Facts about Centre Bell
Capacity:
20,500
Past Names/Nicknames:
Molson Centre New Montreal Forum
Date/Year Built/Opened:
March 16, 1996