Amalie Arena Seating Charts
Amalie Arena - Hockey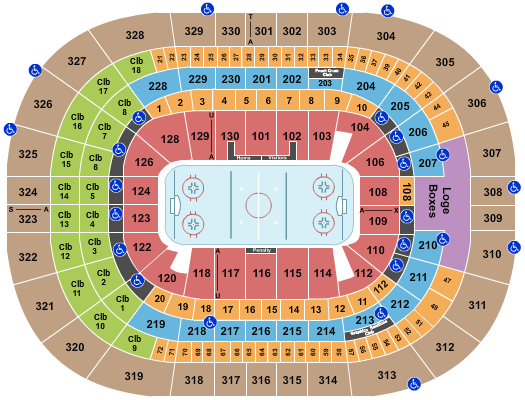 See Amalie Arena - Hockey events that use this seating chart configuration
The Tampa Bay Lightning have competed in the Southeast Division of the National Hockey League since 1992, and have been in the same city ever since. Although not as old as some teams in the league, this has not stopped the Tampa Bay Lightning from progressing year in and year out. This holds true with both on the ice performance as well as fan support.

The Lightning play their home games at the Amalie Arena. This venue opened in 1996, and the Lightning have been enjoying this arena since then. With modern features both inside and out, fans really love what the Tampa Bay Times Forum has to offer. This would explain why the Lightning games are sold out time and time again.

Quite a few great players have competed for the Lightning. They include Vincent Lecavalier, Brad Richards, Martin St. Louis, Brian Bradley, and many more.

One of the great things about the Tampa Bay Lightning organization is the large fan base. When the team was formed in 1992 people from all over the country embraced the Lightning. And it is safe to say that this interest has only increased over the years.