Minute Maid Park Seating Charts
Minute Maid Park - Baseball Seating Map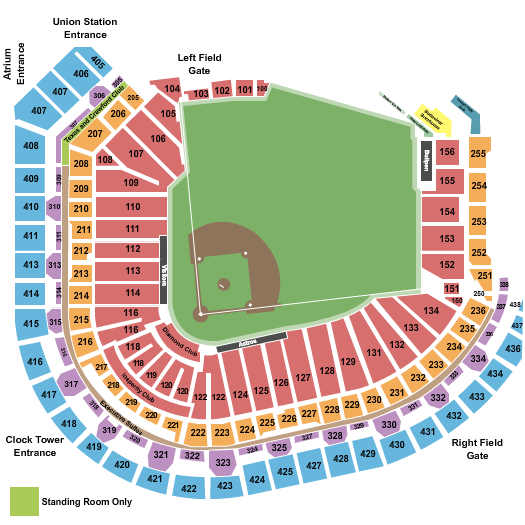 See Minute Maid Park - Baseball events that use this seating chart configuration
Minute Maid Park - Guns N' Roses Seating Map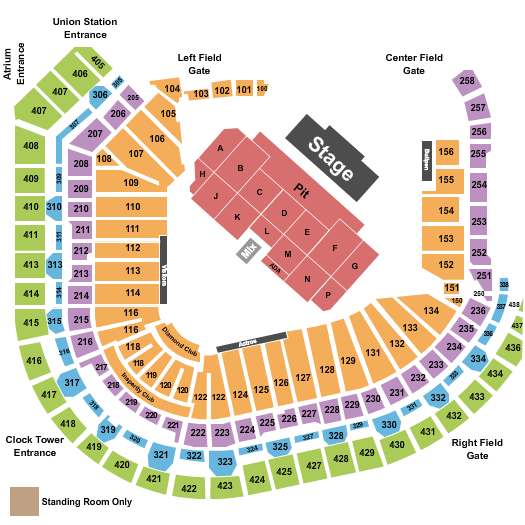 See Minute Maid Park - Guns N' Roses events that use this seating chart configuration
Minute Maid Park - Morgan Wallen Seating Map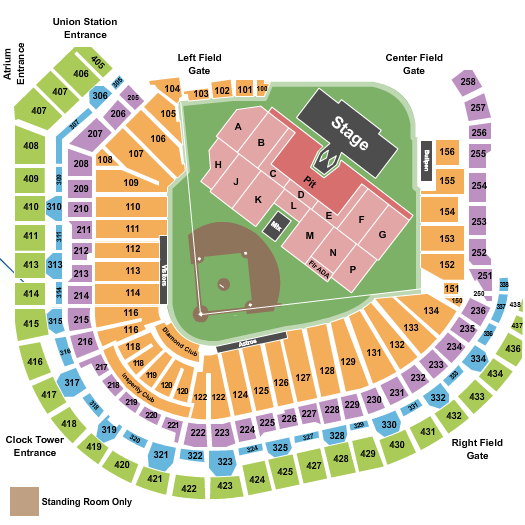 See Minute Maid Park - Morgan Wallen events that use this seating chart configuration
Minute Maid Park - Pink Seating Map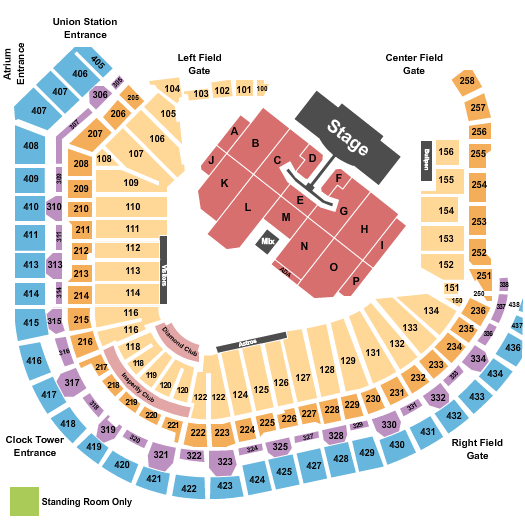 See Minute Maid Park - Pink events that use this seating chart configuration
Minute Maid Park - Red Hot Chili Peppers Seating Map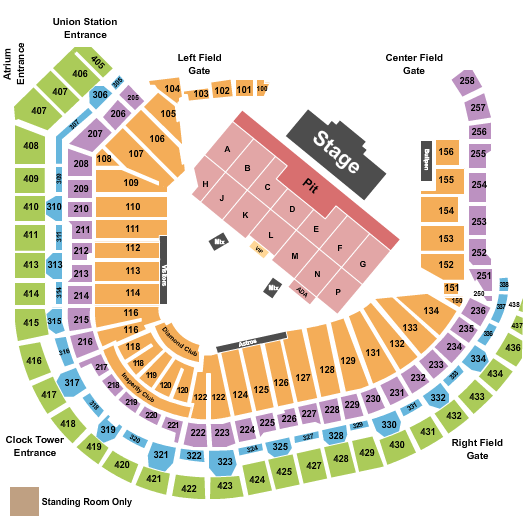 See Minute Maid Park - Red Hot Chili Peppers events that use this seating chart configuration
Minute Maid Park - Romeo Santos Seating Map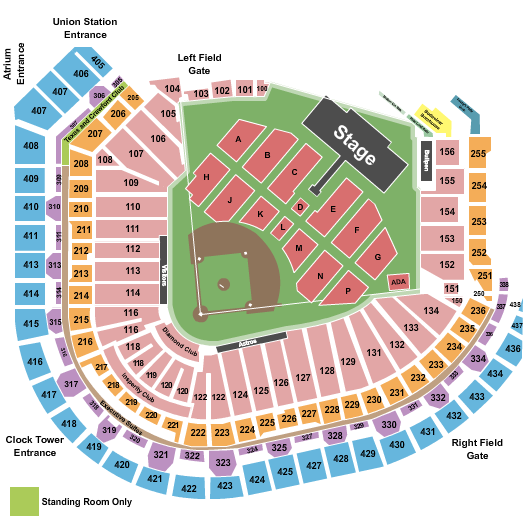 See Minute Maid Park - Romeo Santos events that use this seating chart configuration
Learn more about Minute Maid Park
The MLB's
Houston Astros
replaced the Astrodome in 2000 with the Minute Maid Park in downtown Houston. The stadium has a retractable roof and is also fully equipped with air-conditioning throughout. The ballpark is on the site of the old Union Station and incorporated the historic building into its design. Whenever the Astros hit a homerun or win a game, a small train runs around the field in homage to the venue's history.
Besides baseball games, the ballpark has hosted several other competitions and events, like soccer tournaments and exhibition matches, boxing, cricket, and concerts by artists like Tim McGraw, Madonna and Jay-Z.
The stadium offers 41,168 seats in total, including 5,197 club seats and 63 luxury suites. The venue is right in downtown Houston at 501 Crawford St. If you're coming in from out of the city, it's just a short distance off of Interstates 10, 69 and 45. Several parking options are available nearby. Between street, garage and lot parking, the venue estimates there are over 25,000 spots within walking distance. You can also easily reach the ballpark via the Houston bus system, and the light rail service connects to Convention District Station, which is just a block away.
Because of its central location in Houston, many bars, restaurants and attractions are within a short walking distance. Within the stadium itself, food and drink are widely available at several different locations with menus that can accommodate any diet.
Before entering the ballpark, visitors must pass a security bag check. Prohibited items include outside alcohol, cameras with lenses larger than 8 inches, masks, coolers, laser pointers and inflatables.
Each patron is allowed to bring a one liter factory-sealed bottle of water into the game along with food in a clear plastic container that is not larger than one gallon.
FAQs about Minute Maid Park
Q: What time do doors open at Minute Maid Park?
A: Doors typically open anywhere between 90 minutes to 2 hours prior to showtime at Minute Maid Park. Be sure to check the listing on your ticket as showtimes will vary.
Q: Who plays at Minute Maid Park?
A: The Houston Astros are the home team at the Minute Maid Park.
Facts about Minute Maid Park
Capacity:
41,168
Past Names/Nicknames:
The Ballpark at Union Station Enron Field Astros Field
Date Opened:
March 30, 2000