Amalie Arena Seating Charts
Amalie Arena - AJR Seating Map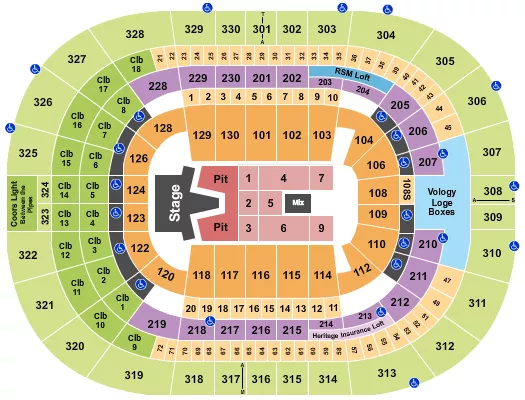 See Amalie Arena - AJR events that use this seating chart configuration
Amalie Arena - Bad Bunny Seating Map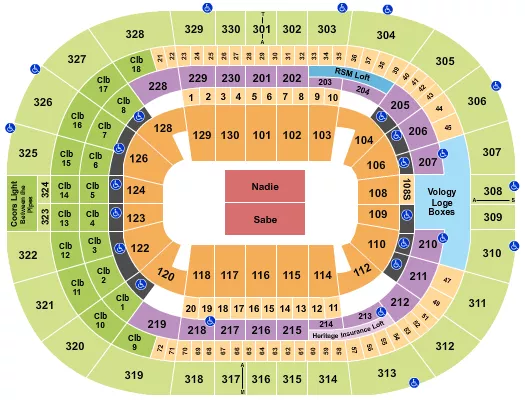 See Amalie Arena - Bad Bunny events that use this seating chart configuration
Amalie Arena - Center Stage Seating Map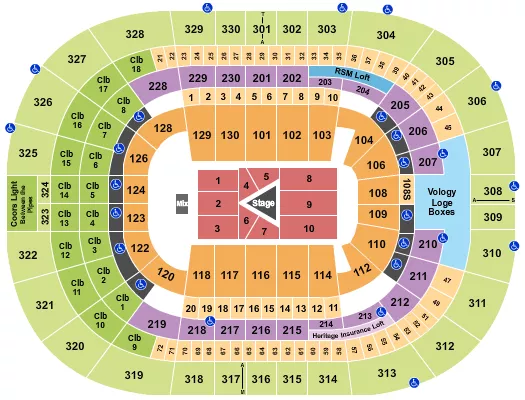 See Amalie Arena - Center Stage events that use this seating chart configuration
Amalie Arena - Circus Seating Map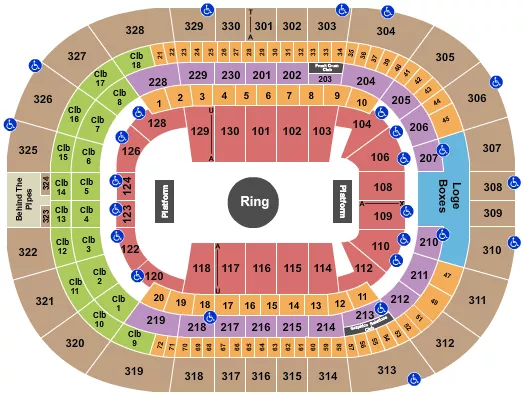 See Amalie Arena - Circus events that use this seating chart configuration
Amalie Arena - Comedy Seating Map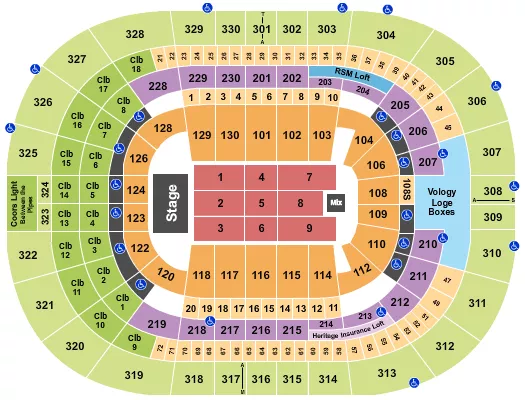 See Amalie Arena - Comedy events that use this seating chart configuration
Amalie Arena - Disney On Ice Seating Map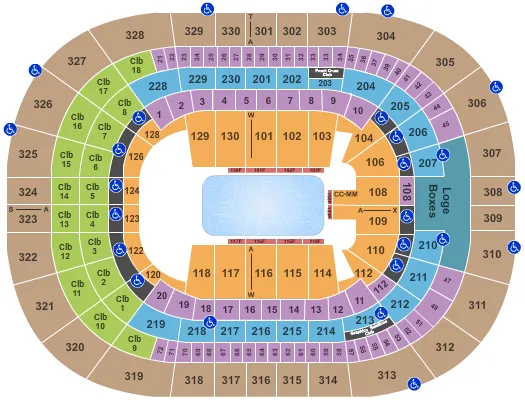 See Amalie Arena - Disney On Ice events that use this seating chart configuration
Amalie Arena - Drake Seating Map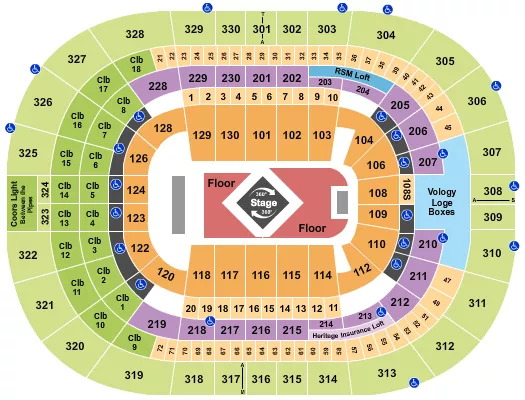 See Amalie Arena - Drake events that use this seating chart configuration
Amalie Arena - Endstage 7 Seating Map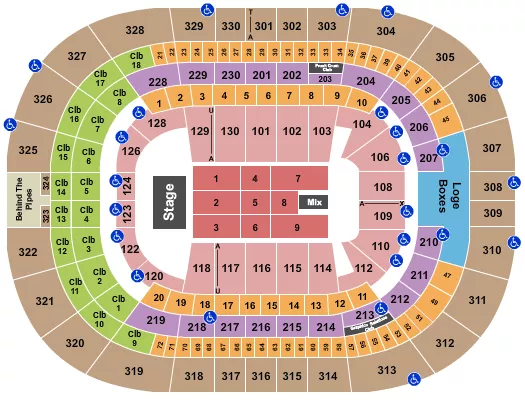 See Amalie Arena - Endstage 7 events that use this seating chart configuration
Amalie Arena - Endstage 9 Seating Map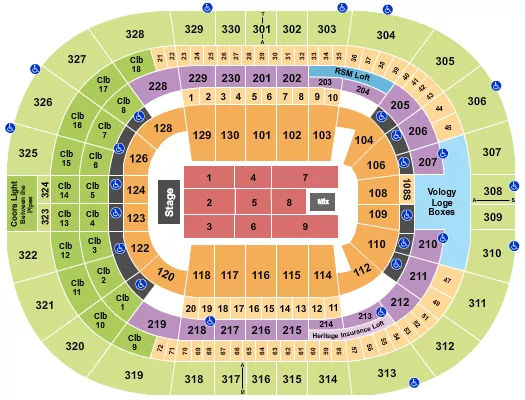 See Amalie Arena - Endstage 9 events that use this seating chart configuration
Amalie Arena - Endstage GA Pit 2 Seating Map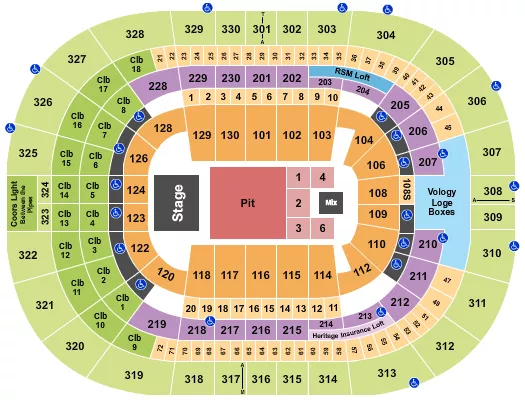 See Amalie Arena - Endstage GA Pit 2 events that use this seating chart configuration
Amalie Arena - Endstage GA Pit 3 Seating Map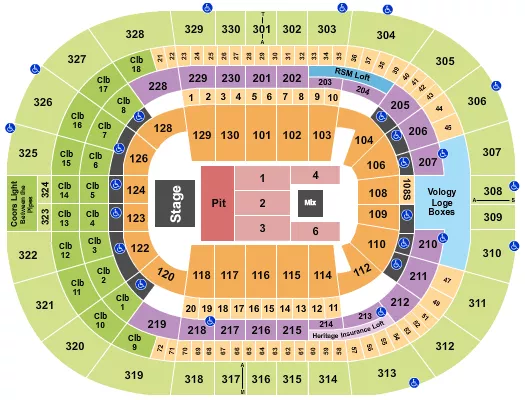 See Amalie Arena - Endstage GA Pit 3 events that use this seating chart configuration
Amalie Arena - Enrique Iglesias Seating Map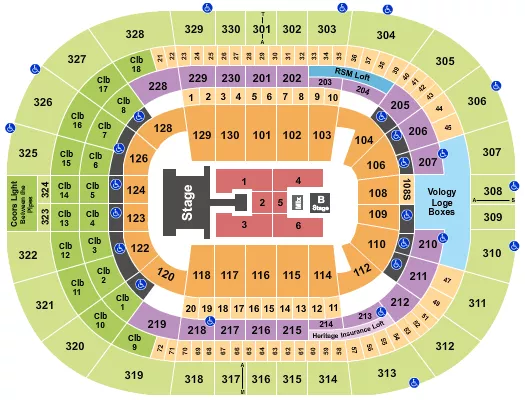 See Amalie Arena - Enrique Iglesias events that use this seating chart configuration
Amalie Arena - Freestyle Explosion Seating Map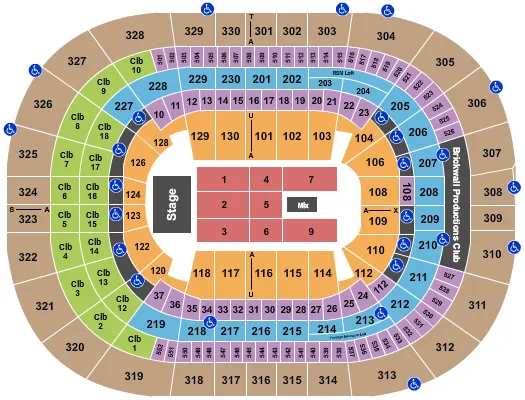 See Amalie Arena - Freestyle Explosion events that use this seating chart configuration
Amalie Arena - Gloria Trevi Seating Map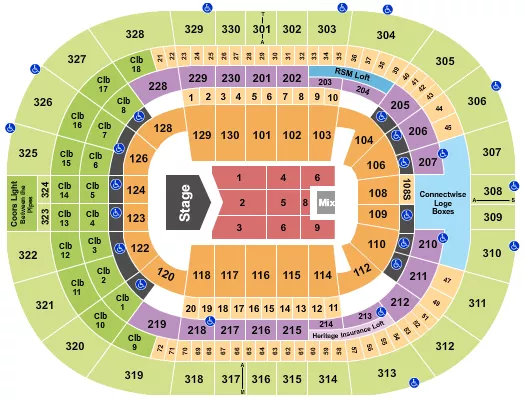 See Amalie Arena - Gloria Trevi events that use this seating chart configuration
Amalie Arena - Hockey Seating Map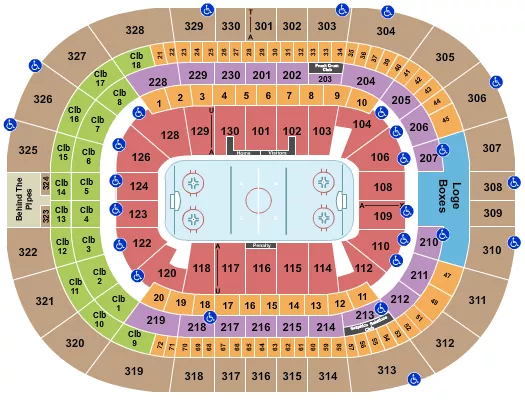 See Amalie Arena - Hockey events that use this seating chart configuration
Amalie Arena - Kane Brown Seating Map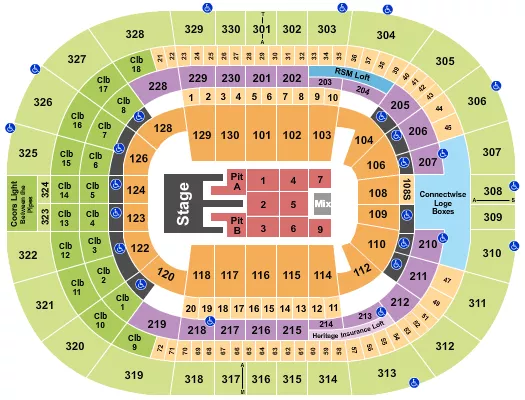 See Amalie Arena - Kane Brown events that use this seating chart configuration
Amalie Arena - Lauren Daigle Seating Map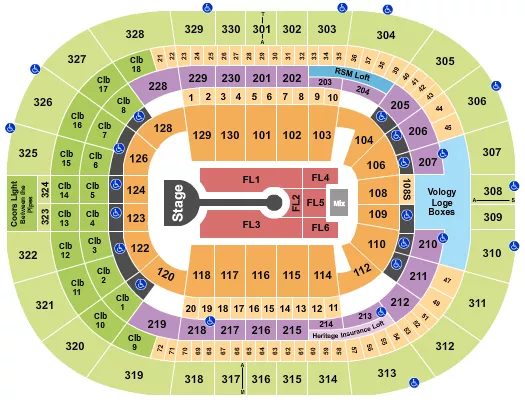 See Amalie Arena - Lauren Daigle events that use this seating chart configuration
Amalie Arena - Madonna Seating Map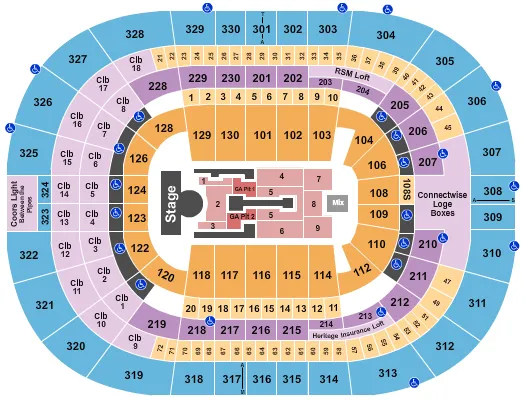 See Amalie Arena - Madonna events that use this seating chart configuration
Amalie Arena - Melanie Martinez Seating Map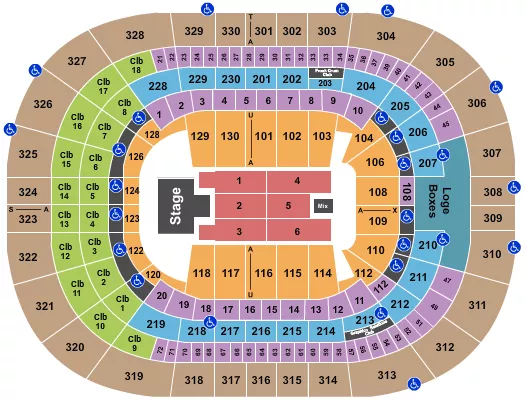 See Amalie Arena - Melanie Martinez events that use this seating chart configuration
Amalie Arena - NF Seating Map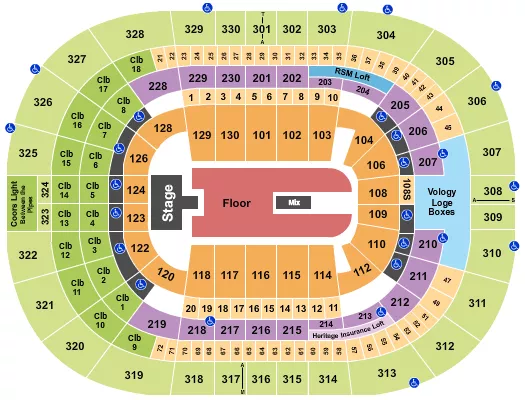 See Amalie Arena - NF events that use this seating chart configuration
Amalie Arena - Performance Area Seating Map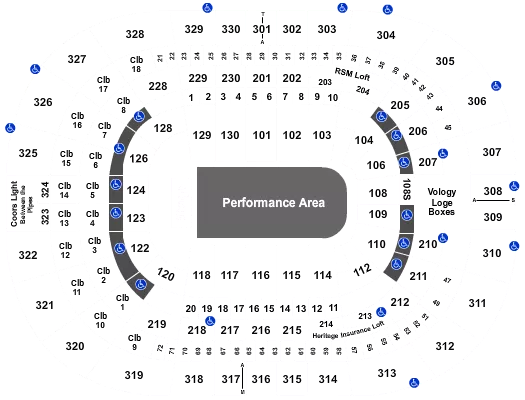 See Amalie Arena - Performance Area events that use this seating chart configuration
Amalie Arena - Playboi Carti Seating Map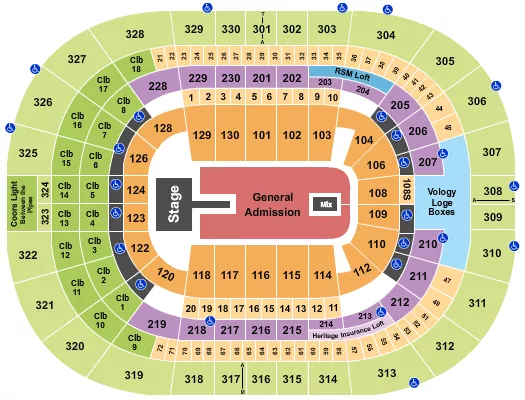 See Amalie Arena - Playboi Carti events that use this seating chart configuration
Amalie Arena - Tim McGraw 2023 Seating Map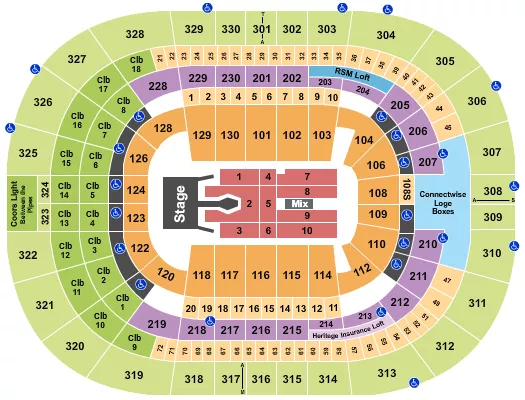 See Amalie Arena - Tim McGraw 2023 events that use this seating chart configuration
Amalie Arena - Volleyball 2 Seating Map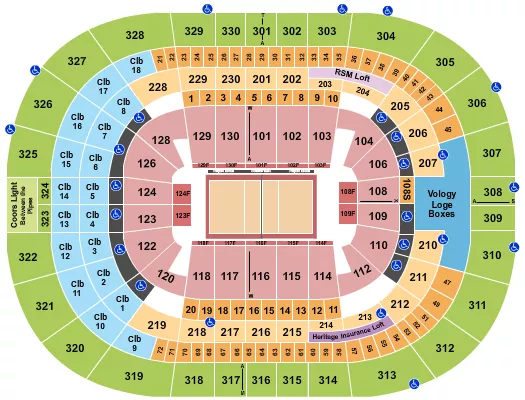 See Amalie Arena - Volleyball 2 events that use this seating chart configuration
Amalie Arena - WWE2 Seating Map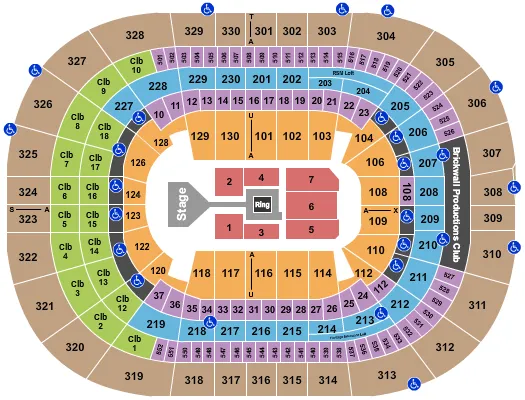 See Amalie Arena - WWE2 events that use this seating chart configuration
Learn more about Amalie Arena
A premier event venue in the Sunshine State of Florida, Amalie Arena opened its doors to the public in 1996 with the Royal Hanneford Circus as its first event. Originally called the Ice Palace, it was also known as the St. Pete Times Forum and Tampa Bay Times Forum before being renamed Amalie Arena in 2014. The arena is home to the
Tampa Bay Lightning
professional ice hockey team, and the Tampa Bay Storm professional arena football team. Amalie Arena plays host to more than 150 events every year including home games of both teams, tennis tournaments, rodeos, circuses, boxing matches and conventions. Numerous high-profile musicians such as
Garth Brooks
, the Rolling Stones, Elton John,
Billy Joel
, U2 and Celine Dion have graced its stage.
Located in
Tampa Bay
, the 670,000-square-foot Amalie Arena features three decks and seven separate levels. It has a seating capacity of 19,500 for hockey games and up to 15,000 for concerts. The arena underwent major renovations from 2011 to 2013 that included installation of new lights, additional LED display boards, rebuilding of all the suites, replacing the seats to padded cushioned ones, restructuring of certain sections, and building a new party deck for event after-parties. These renovations have propelled the venue into the biggest entertainment and sports venue in the city. To appreciate the venue even more, check out the walking tour of the facilities before Tampa Bay Lightning games.
For a hassle-free experience at the Amalie Arena, try to arrive at least an hour and a half hour before the event. Make sure you have what you need before entering, as readmittance is not permitted. Still cameras with a lens smaller than six inches are allowed during hockey and arena football games, but cameras with a detachable lens and video- and audio-recording devices are prohibited during concerts unless permitted by the artist. You may not bring food and/or beverages into the arena. Large bags and backpacks, any type of chair, weapons of any kind, controlled substances, sharp objects, and large banners and signs are also prohibited.
Amalie Arena Seating Information
Explore the diverse seating options at the Amalie Arena, each tailored to provide a distinctive and enjoyable experience:
Promenade Level
Get up close to the action on the Promenade Level, perfect for fans who want to immerse themselves in the energy of the game or event.
Mezzanine Level
Experience a balance of comfort and panoramic views on the Mezzanine Level, an excellent choice for those who prefer a broader perspective.
Upper Level
For those who enjoy a heightened view, the Upper Level offers a bird's eye perspective of the entire venue.
Club Seating
Indulge in a premium experience with Club Seating, featuring comfortable seats and exclusive access to amenities.
Suites
Enjoy a luxurious and private experience in Suites, ideal for groups seeking an exclusive setting to relish the event.
VIP Lounges
Enhance your experience with upscale amenities and exclusive access to food and beverages in the VIP Lounges.
Loge Seats
Opt for Loge Seats to experience a comfortable, intimate viewing environment with excellent sightlines.
Each seating section at the Amalie Arena is meticulously designed to cater to various preferences and needs, ensuring a unique and enjoyable experience for all attendees.
Capacity:
19,500 Hockey

8,800 Concerts
Past Names/Nicknames:
Ice Palace

St. Pete Times Forum

Tampa Bay Times Forum
Date/Year Built/Opened:
Oct. 20, 1996
FAQs about Amalie Arena
What time do doors open at Amalie Arena?
Doors typically open anywhere between 90 minutes to 2 hours prior to showtime at Amalie Arena. Be sure to check the listing on your ticket as showtimes will vary.
Who plays at Amalie Arena?
The Tampa Bay Lightning are the home team at the Amalie Arena.
Facts about Amalie Arena
Capacity:
19,500 Hockey 8,800 Concerts
Past Names/Nicknames:
Ice Palace St. Pete Times Forum Tampa Bay Times Forum
Date/Year Built/Opened:
Oct. 20, 1996
Event Dates and Pricing Information
| Performer | Date | Price | Tickets Available |
| --- | --- | --- | --- |
| Tampa Bay Lightning | Nov 30, 2023 | From $61 | 273 |
| Tampa Bay Lightning | Dec 4, 2023 | From $29 | 731 |
| Tampa Bay Lightning | Dec 6, 2023 | From $51 | 1,305 |
| Nate Bargatze | Dec 9, 2023 | From $63 | 5,631 |
| Nate Bargatze | Dec 9, 2023 | From $60 | 357 |
| NCAA Women's Volleyball Tournament | Dec 14, 2023 | From $150 | 269 |
| NCAA Women's Volleyball Tournament | Dec 14, 2023 | From $44 | 859 |
| NCAA Women's Volleyball Tournament | Dec 17, 2023 | From $83 | 723 |
| Tampa Bay Lightning | Dec 19, 2023 | From $49 | 1,538 |
| Tampa Bay Lightning | Dec 21, 2023 | From $74 | 1,835 |