Wells Fargo Center - PA Seating Charts
Wells Fargo Center - PA - Basketball - Globetrotters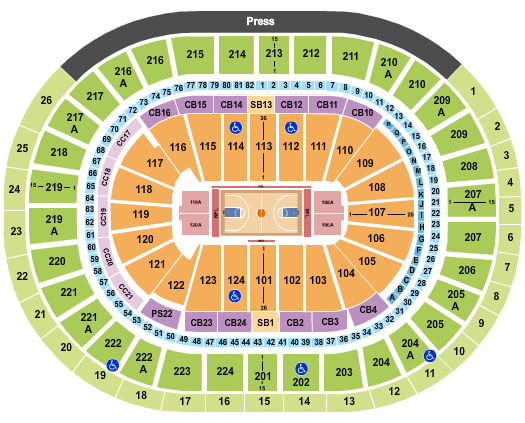 See Wells Fargo Center - PA - Basketball - Globetrotters events that use this seating chart configuration
Wells Fargo Center - PA - Basketball Rows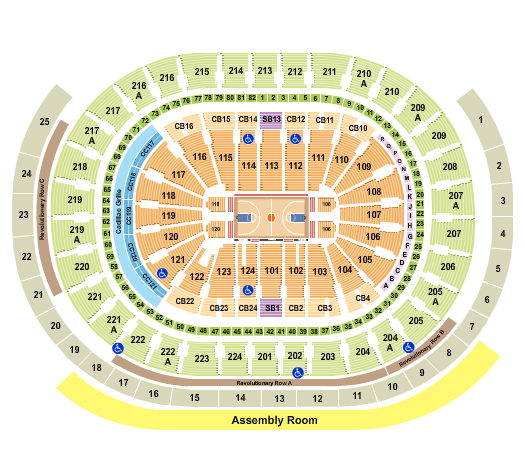 See Wells Fargo Center - PA - Basketball Rows events that use this seating chart configuration
Wells Fargo Center - PA - Carrie Underwood 2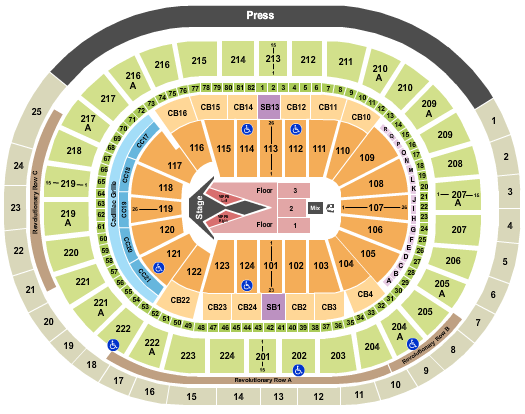 See Wells Fargo Center - PA - Carrie Underwood 2 events that use this seating chart configuration
Wells Fargo Center - PA - Dan & Shay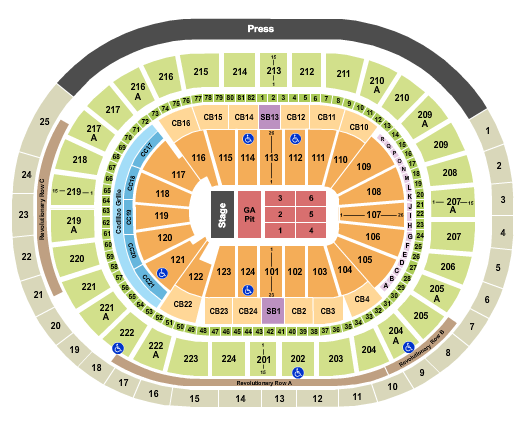 See Wells Fargo Center - PA - Dan & Shay events that use this seating chart configuration
Wells Fargo Center - PA - Disney On Ice 2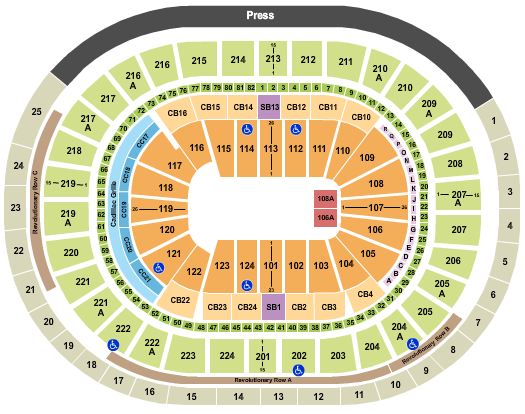 See Wells Fargo Center - PA - Disney On Ice 2 events that use this seating chart configuration
Wells Fargo Center - PA - End Stage GA floor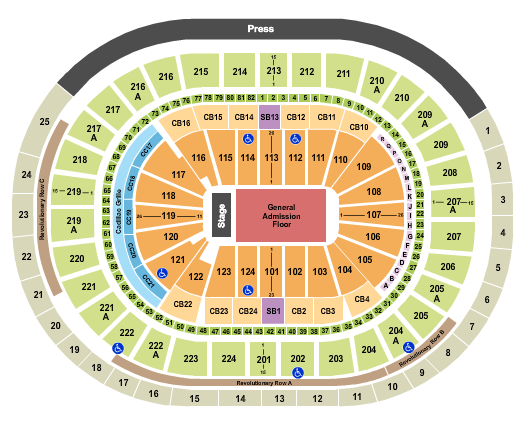 See Wells Fargo Center - PA - End Stage GA floor events that use this seating chart configuration
Wells Fargo Center - PA - Hockey Rows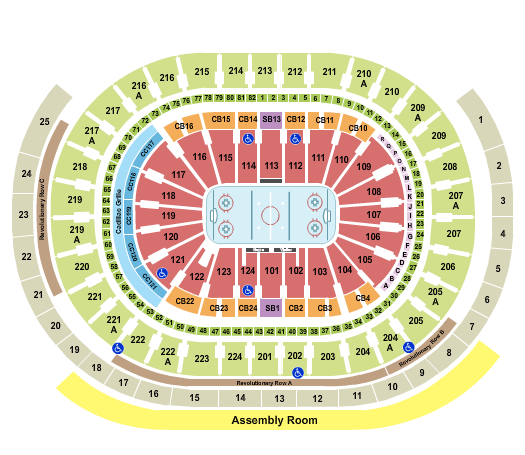 See Wells Fargo Center - PA - Hockey Rows events that use this seating chart configuration
Wells Fargo Center - PA - Kevin Hart 2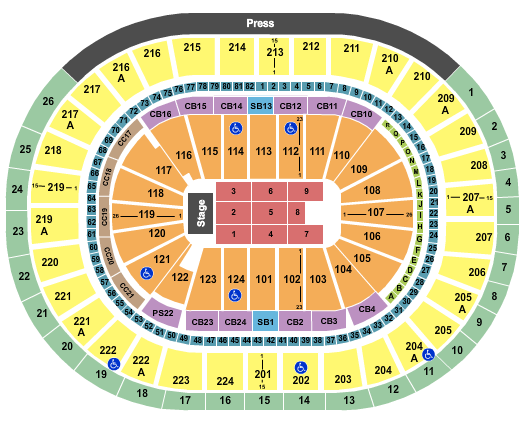 See Wells Fargo Center - PA - Kevin Hart 2 events that use this seating chart configuration
Wells Fargo Center - PA - Open Floor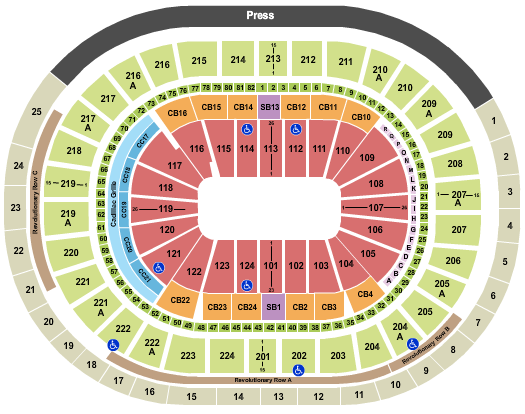 See Wells Fargo Center - PA - Open Floor events that use this seating chart configuration
Learn more about Wells Fargo Center - PA
The Wells Fargo Center in Philadelphia may be one of the busiest arenas in the world, but that doesn't mean the fan experience gets overlooked. The oval-shaped stadium was specially designed to provide every fan with an unobstructed view of the action. Home of the NBA's
Philadelphia 76ers
, the NHL's
Philadelphia Flyers
and the AFL's Philadelphia Soul, Wells Fargo Center has been drawing thousands of passionate fans since it opened in 1996.
Although Wells Fargo Center is primarily used to host the games of its home teams, it's become a world-class venue for all types of events, including family shows and concerts. The venue's capacity is 21,000, and it's not uncommon for events to sell out. The center's largest concert attendance was 21,424 during the Backstreet Boys' Into the Millennium tour, and Disney on Ice Presents Frozen drew in nearly 290,000 people during its 28 performances.
Situated just a few minutes from the heart of downtown Philadelphia, Wells Fargo Center offers plenty in the way of dining and entertainment nearby. There are dozens of food and beverage concessions within the center offering Philly favorites like cheesesteaks, soft pretzels and hoagies. The fastest way to get to the stadium is via the subway, which runs regularly with trains waiting for passengers at the end of the show. Shuttle buses are also available during events, and for drivers, there are eight brightly lit parking lots patrolled by security personnel.
FAQs about Wells Fargo Center - PA
Q: What time do doors open at Wells Fargo Center?
A: Doors typically open anywhere between 90 minutes to 2 hours prior to showtime at Wells Fargo Center. Be sure to check the listing on your ticket as showtimes will vary.
Q: Who plays at Wells Fargo Center?
A: The Philadelphia 76ers, Philadelphia Flyers, Philadelphia Wings, and Villanova Wildcats are the home teams at the Wells Fargo Center.
Facts about Wells Fargo Center - PA
Capacity:
21,000 - Basketball, 19,600 - Hockey
Opened:
August 12, 1996
Past Names:
CoreStates Center, First Union Center, Wachovia Center