BayCare Ballpark Seating Charts
BayCare Ballpark - Baseball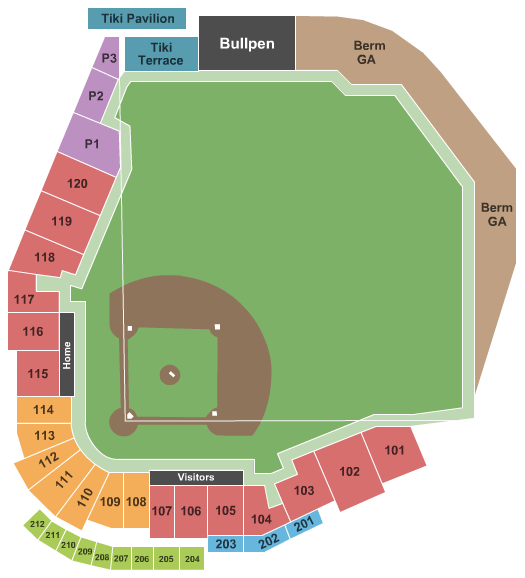 See BayCare Ballpark - Baseball events that use this seating chart configuration
The Philadelphia Phillies are a Major League Baseball team that competes in the National League East Division. The Phillies franchise was established in 1883, and they have been in the same city ever since. This is something that most teams in the major sports cannot say. As you can imagine, the Phillies have a long tradition of success and are hoping to continue this in the city of Philadelphia for many more years to come.

The Phillies play their home games at Citizens Bank Park; they have been using this venue since 2004. Since it is only a few years old, this stadium is clearly one of the most modern and advanced in the league. Before moving into Citizens Bank Park the Phillies played their home games at Veterans Stadium. They used Veterans Stadium for more than 30 years.

Quite a few great players have suited up for the Phillies over the years. Some of the more popular ones include Mike Schmidt, Richie Ashburn, Jim Bunning, Robin Roberts, Steve Carlton, and many more. View the complete Philadelphia Phillies schedule and tickets for 2023.

The Phillies have been playing baseball for more than 100 years in the same city. This just goes to show you how successful the franchise is, and how much the fans love them!