Bridgestone Arena Seating Charts
Bridgestone Arena - Alabama Seating Map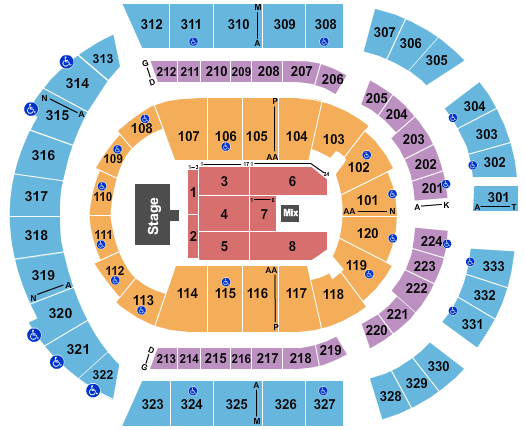 See Bridgestone Arena - Alabama events that use this seating chart configuration
Bridgestone Arena - Blink 182 Seating Map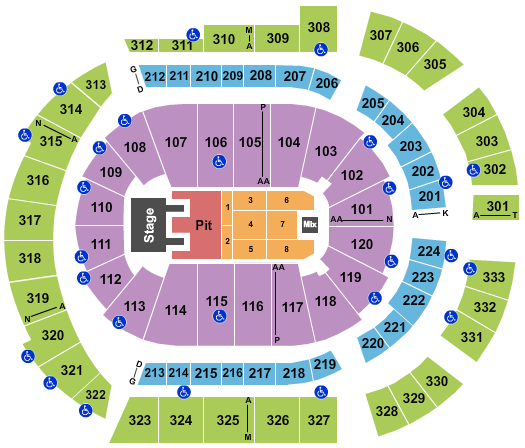 See Bridgestone Arena - Blink 182 events that use this seating chart configuration
Bridgestone Arena - Center Stage 2 Seating Map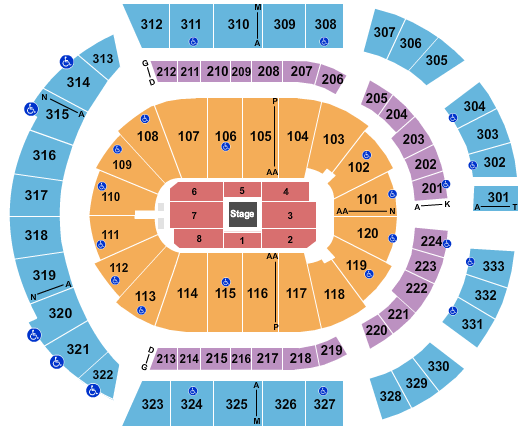 See Bridgestone Arena - Center Stage 2 events that use this seating chart configuration
Bridgestone Arena - Chris Tomlin 2 Seating Map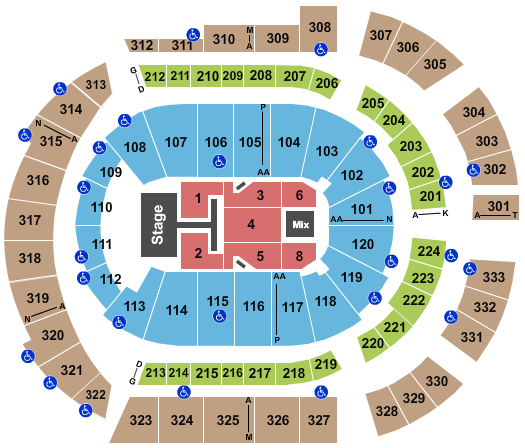 See Bridgestone Arena - Chris Tomlin 2 events that use this seating chart configuration
Bridgestone Arena - Dan & Shay Seating Map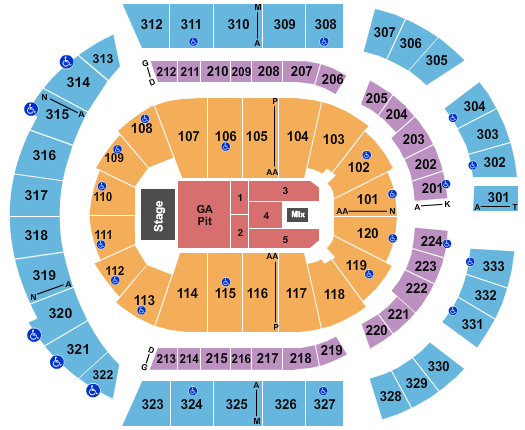 See Bridgestone Arena - Dan & Shay events that use this seating chart configuration
Bridgestone Arena - Dave Matthews Band Seating Map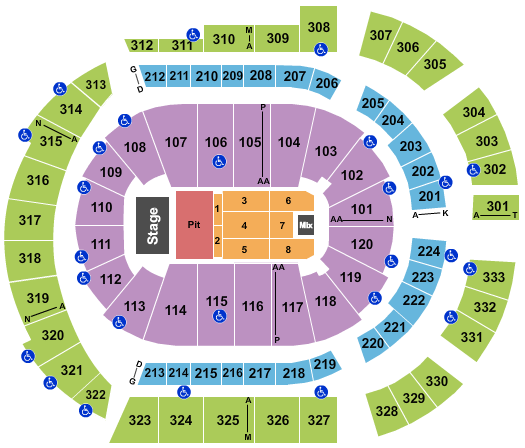 See Bridgestone Arena - Dave Matthews Band events that use this seating chart configuration
Bridgestone Arena - Depeche Mode Seating Map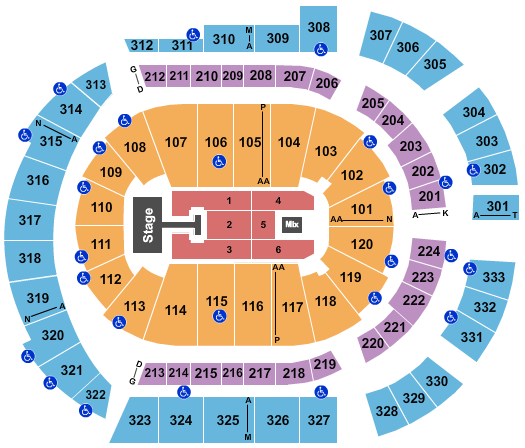 See Bridgestone Arena - Depeche Mode events that use this seating chart configuration
Bridgestone Arena - Drake Seating Map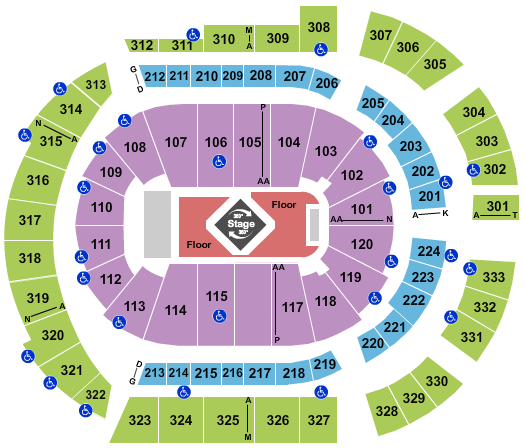 See Bridgestone Arena - Drake events that use this seating chart configuration
Bridgestone Arena - Elevation Worship Seating Map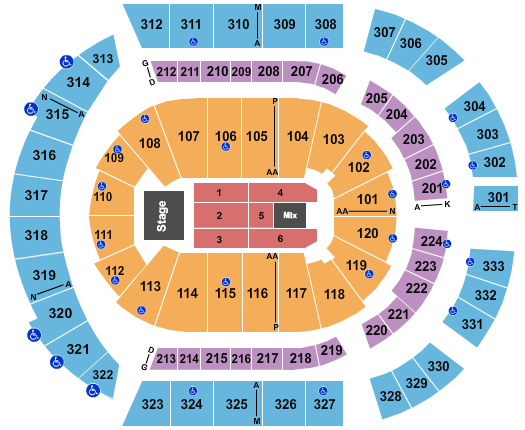 See Bridgestone Arena - Elevation Worship events that use this seating chart configuration
Bridgestone Arena - Endstage 2 Seating Map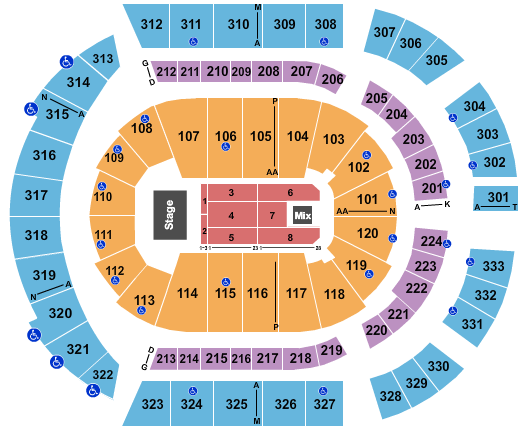 See Bridgestone Arena - Endstage 2 events that use this seating chart configuration
Bridgestone Arena - Endstage GA Floor 2 Seating Map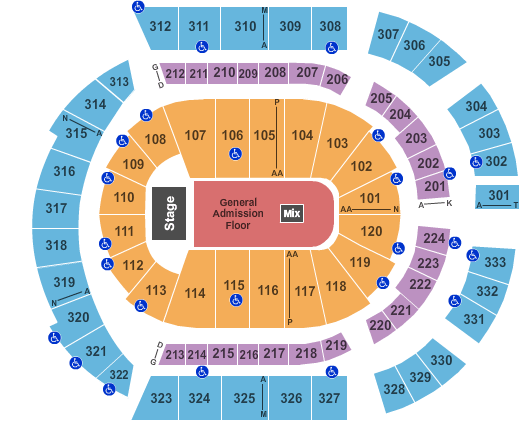 See Bridgestone Arena - Endstage GA Floor 2 events that use this seating chart configuration
Bridgestone Arena - Endstage3 Seating Map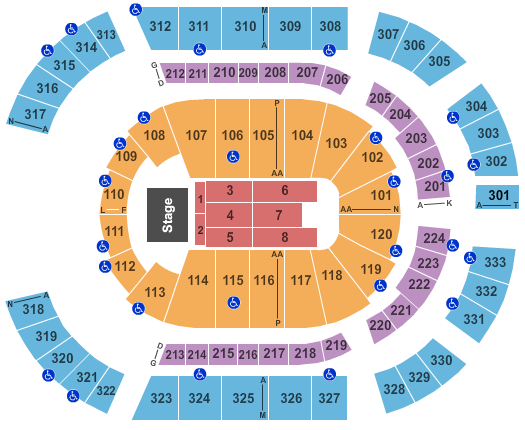 See Bridgestone Arena - Endstage3 events that use this seating chart configuration
Bridgestone Arena - Generic Floor Seating Map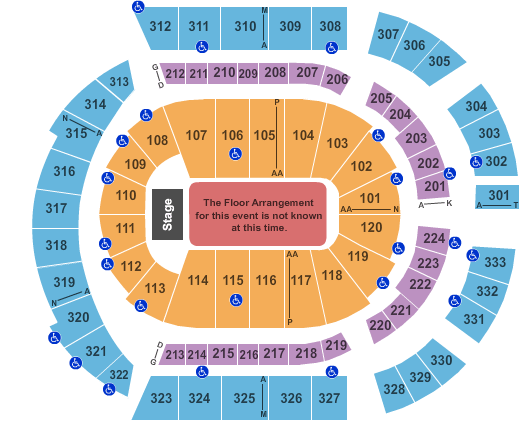 See Bridgestone Arena - Generic Floor events that use this seating chart configuration
Bridgestone Arena - Hockey Rows Seating Map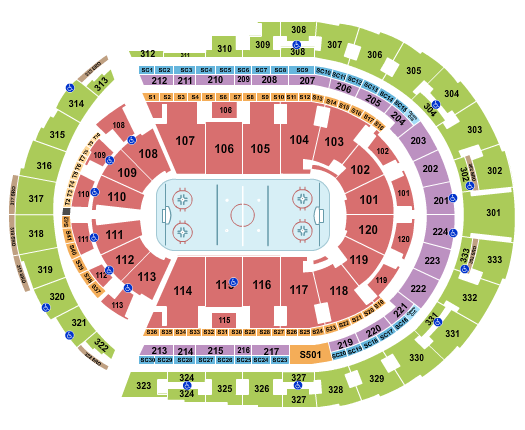 See Bridgestone Arena - Hockey Rows events that use this seating chart configuration
Bridgestone Arena - Journey & Pretenders Seating Map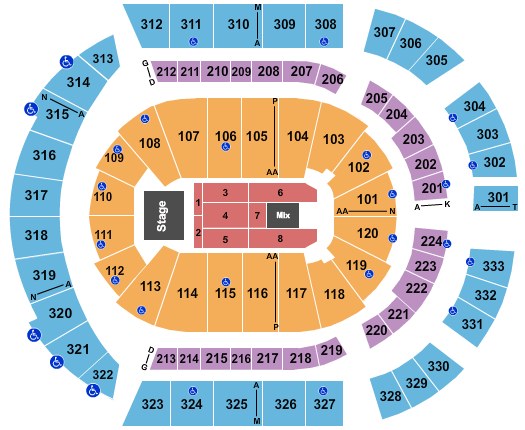 See Bridgestone Arena - Journey & Pretenders events that use this seating chart configuration
Bridgestone Arena - Kane Brown Seating Map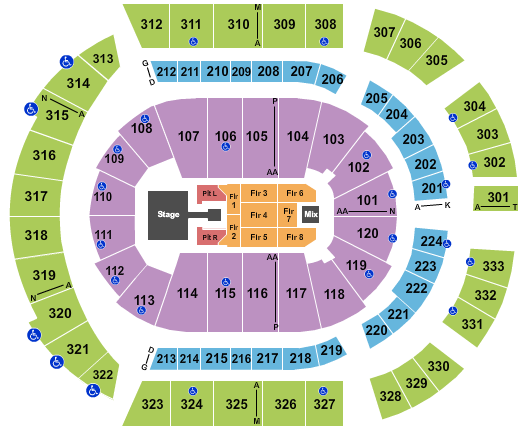 See Bridgestone Arena - Kane Brown events that use this seating chart configuration
Bridgestone Arena - Kid Rock 2 Seating Map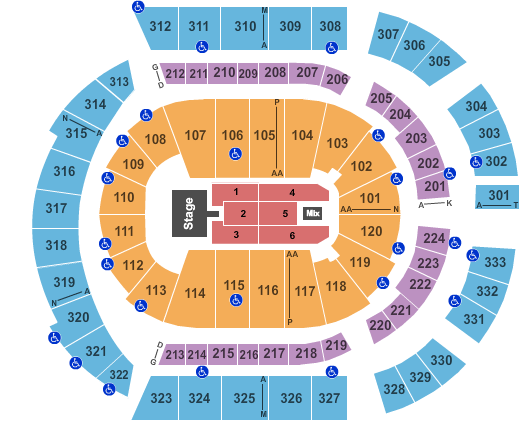 See Bridgestone Arena - Kid Rock 2 events that use this seating chart configuration
Bridgestone Arena - Luke Bryan Seating Map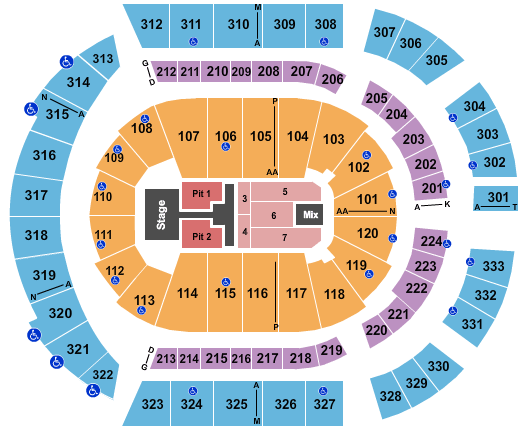 See Bridgestone Arena - Luke Bryan events that use this seating chart configuration
Bridgestone Arena - Nickelback Seating Map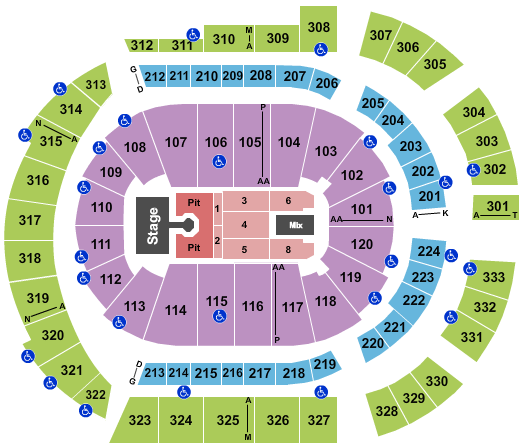 See Bridgestone Arena - Nickelback events that use this seating chart configuration
Bridgestone Arena - PBR Seating Map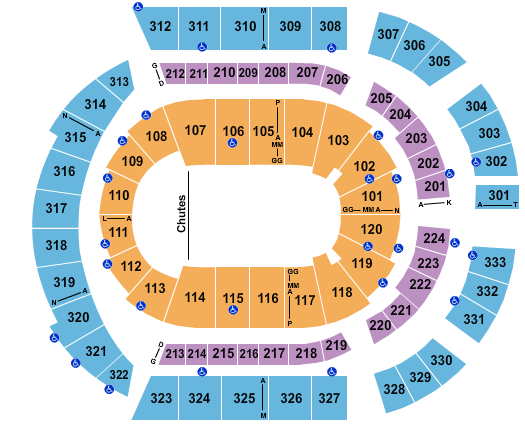 See Bridgestone Arena - PBR events that use this seating chart configuration
Bridgestone Arena - Pepe Aguilar 2 Seating Map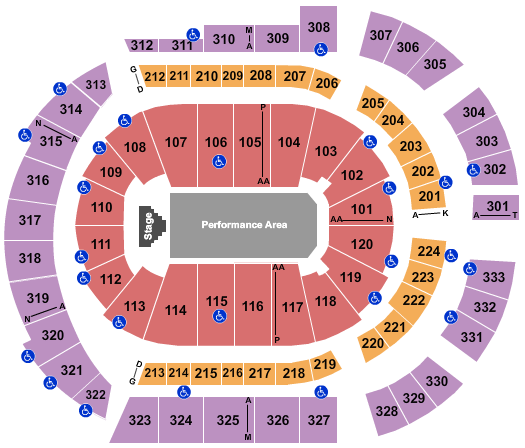 See Bridgestone Arena - Pepe Aguilar 2 events that use this seating chart configuration
Bridgestone Arena - Phil Wickham Seating Map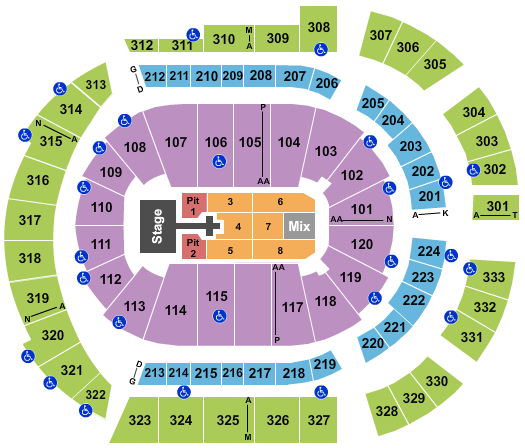 See Bridgestone Arena - Phil Wickham events that use this seating chart configuration
Bridgestone Arena - The Send Seating Map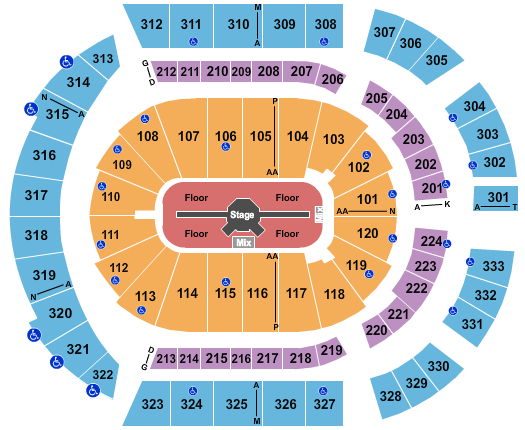 See Bridgestone Arena - The Send events that use this seating chart configuration
Bridgestone Arena - Thomas Rhett 2 Seating Map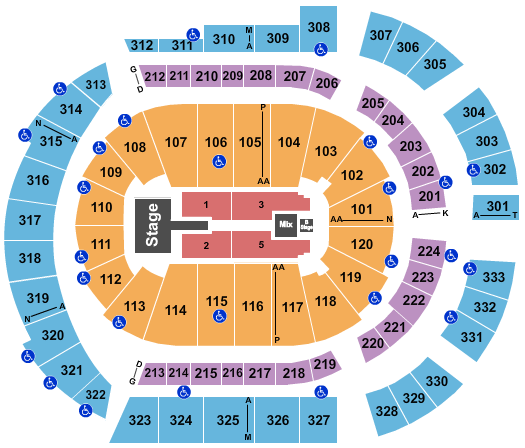 See Bridgestone Arena - Thomas Rhett 2 events that use this seating chart configuration
Learn more about Bridgestone Arena
It's no small feat to be named the best venue for large-scale music productions in a place called Music City—but that's just what Bridgestone Arena is known for. Located in lively downtown
Nashville
, the arena is also home to the NHL's
Nashville Predators
, and it can accommodate more than 17,000 hockey fans.
Besides Predators home games, Bridgestone Arena has also hosted major men's and women's college basketball games over the years, including the
NCAA Tournament
. Other events that have taken place there include figure skating, gymnastics, bull riding and arena football. Tom Petty and the Heartbreakers, Ariana Grande and Stevie Nicks are just a few of the musical headliners who have graced its stage. The CMT Music Awards took place there until 2016, and the venue continues to host the CMA Awards.
A 22-story tower sits on the site as well, housing a small theater, the Tennessee Sports Hall of Fame, and XM radio broadcasting and recording studios.
The Bridgestone Arena is right in the heart of downtown Nashville at 501 Broadway. Parking is available at garages throughout the area, and the center has a parking garage on 6th Avenue. Visitors must leave items such as professional photography equipment, laptops and tablets, selfie sticks, and outside food and drinks at home.
The Nissan Atrium Food Court and the Patron Platinum Club offer dining options from fast food to gourmet cuisine. For something off-site, Nashville boasts one of the region's most buzzworthy food scenes—be sure to try the city's famous hot fried chicken.
FAQs about Bridgestone Arena
Q: What time do doors open at Bridgestone Arena?
A: Doors typically open anywhere between 90 minutes to 2 hours prior to showtime at Bridgestone Arena. Be sure to check the listing on your ticket as showtimes will vary.
Q: Who plays at Bridgestone Arena?
A: The Nashville Predators are the home team at the Bridgestone Arena.
Facts about Bridgestone Arena
Capacity:
19,891
Past Names:
Nashville Arena, Gaylord Entertainment Center, Sommet Center
Date Opened:
December 18, 1996