CoolToday Park Seating Charts
CoolToday Park - Baseball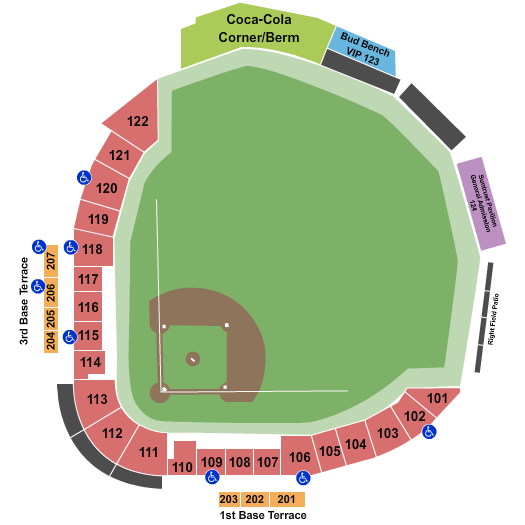 See CoolToday Park - Baseball events that use this seating chart configuration
For many years the Atlanta Braves have been known as one of the top franchises in Major League Baseball. They currently compete in the National League East Division, and have done so since the 1994 season. Although the Braves have not always been based in the city of Atlanta, since moving there they have done quite well. For this reason, many baseball fans feel that the Braves franchise is among one of the best of all time. One thing is for sure: Braves tickets have been in high demand no matter which city they called home.

Before moving to Atlanta in 1966, the Braves were based in several other cities. They include Boston from 1912 to 1935 and 1941 to 1952 and Milwaukee from 1953 to 1965. In 2017, the Braves started to play their home games at Truist Park.

The Atlanta Braves have always been a great team, and this is going to hold true for many years to come. As long as they continue to win and fans continue to support them, the Braves will stay at home in Atlanta for the foreseeable future. View the complete Atlanta Braves schedule and tickets for 2023.