Climate Pledge Arena Seating Charts
Climate Pledge Arena - Basketball-2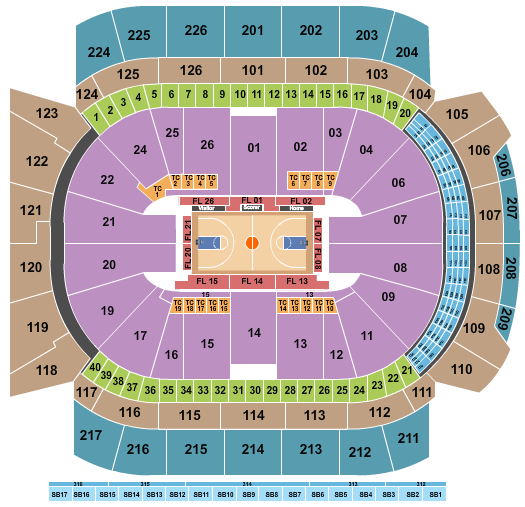 See Climate Pledge Arena - Basketball-2 events that use this seating chart configuration
Climate Pledge Arena - Carrie Underwood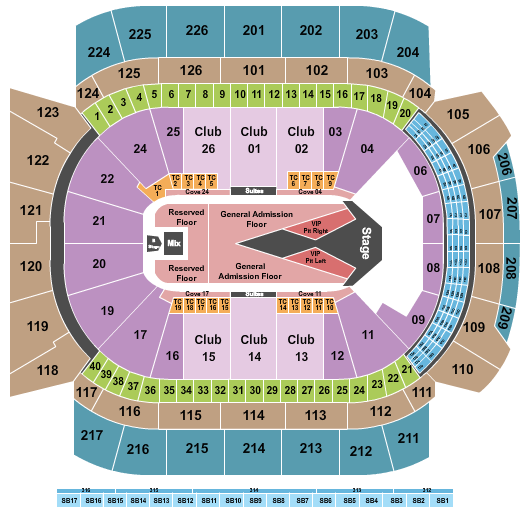 See Climate Pledge Arena - Carrie Underwood events that use this seating chart configuration
Climate Pledge Arena - Corteo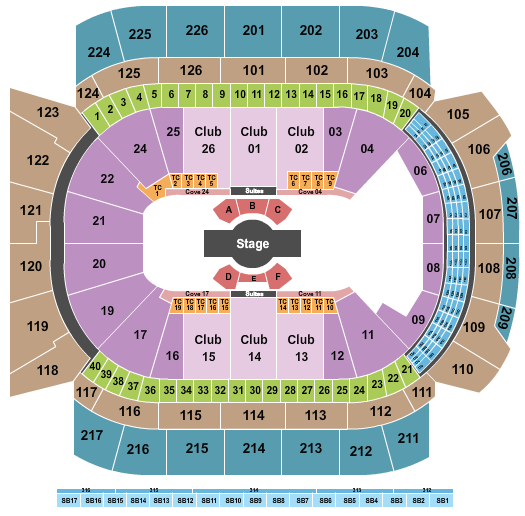 See Climate Pledge Arena - Corteo events that use this seating chart configuration
Climate Pledge Arena - Dude Perfect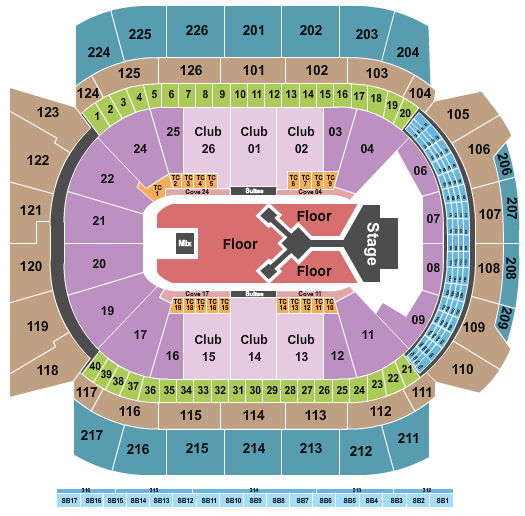 See Climate Pledge Arena - Dude Perfect events that use this seating chart configuration
Climate Pledge Arena - Endstage GA Floor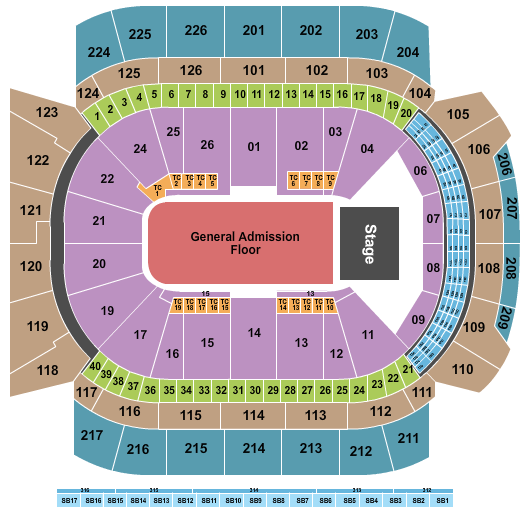 See Climate Pledge Arena - Endstage GA Floor events that use this seating chart configuration
Climate Pledge Arena - Endstage GA Floor 2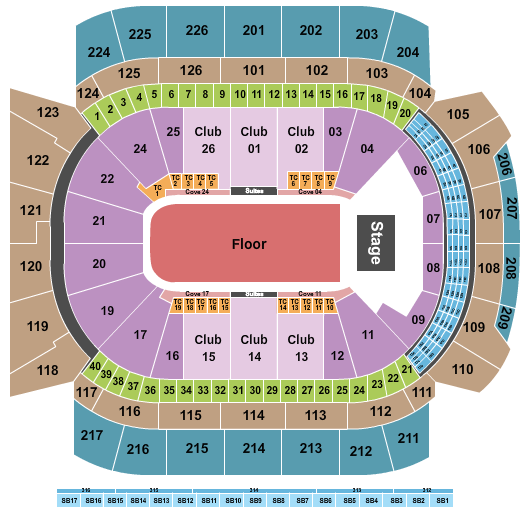 See Climate Pledge Arena - Endstage GA Floor 2 events that use this seating chart configuration
Climate Pledge Arena - Endstage GA Pit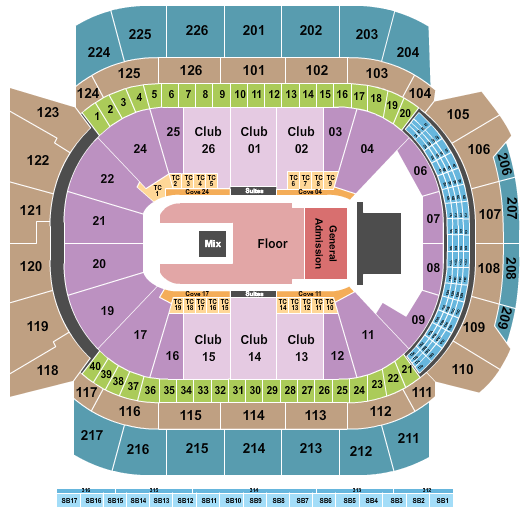 See Climate Pledge Arena - Endstage GA Pit events that use this seating chart configuration
Climate Pledge Arena - Endstage Reserved Floor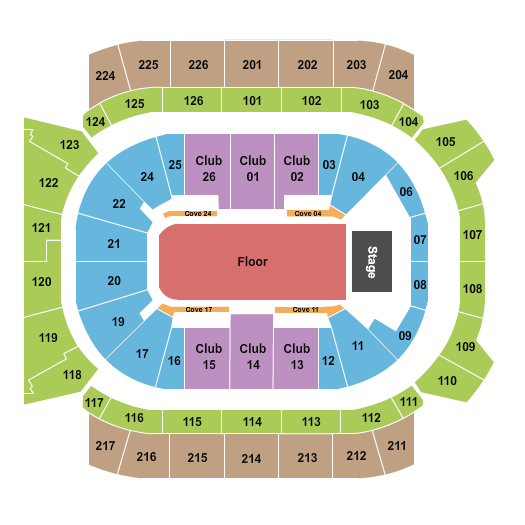 See Climate Pledge Arena - Endstage Reserved Floor events that use this seating chart configuration
Climate Pledge Arena - Generic Floor 2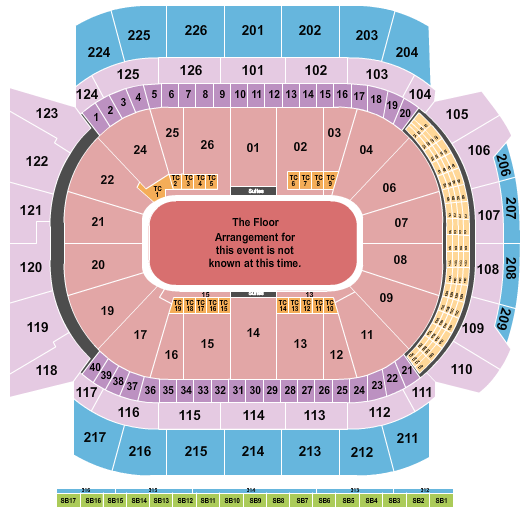 See Climate Pledge Arena - Generic Floor 2 events that use this seating chart configuration
Climate Pledge Arena - Hockey 1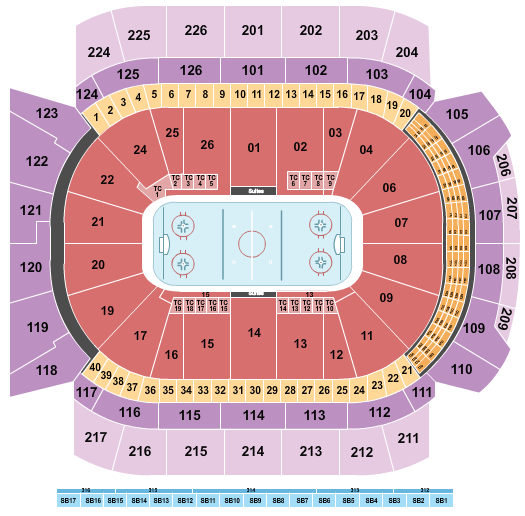 See Climate Pledge Arena - Hockey 1 events that use this seating chart configuration
Climate Pledge Arena - JJ Lin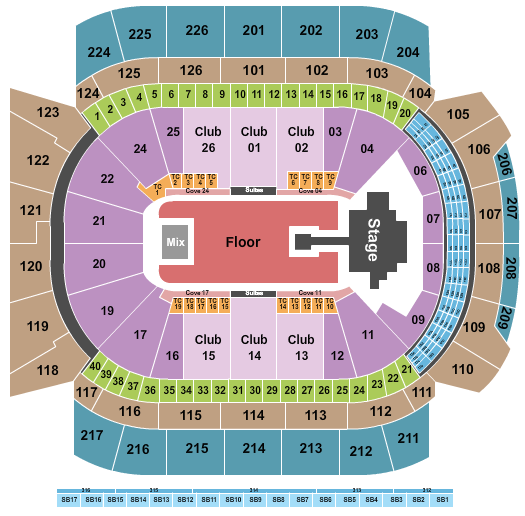 See Climate Pledge Arena - JJ Lin events that use this seating chart configuration
Climate Pledge Arena - Madonna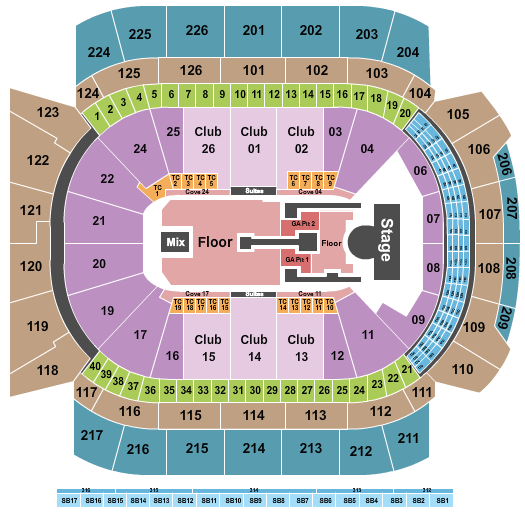 See Climate Pledge Arena - Madonna events that use this seating chart configuration
Climate Pledge Arena - Muse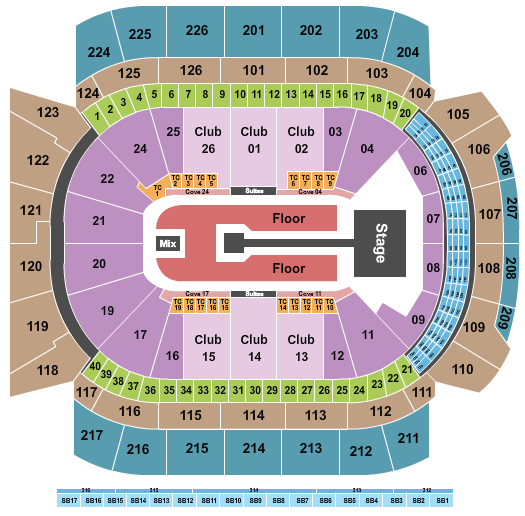 See Climate Pledge Arena - Muse events that use this seating chart configuration
Climate Pledge Arena - Rauw Alejandro
See Climate Pledge Arena - Rauw Alejandro events that use this seating chart configuration
Climate Pledge Arena - Shania Twain 2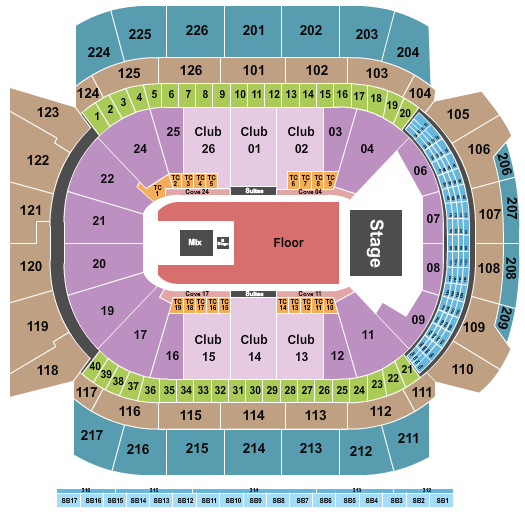 See Climate Pledge Arena - Shania Twain 2 events that use this seating chart configuration
Climate Pledge Arena - Stars on Ice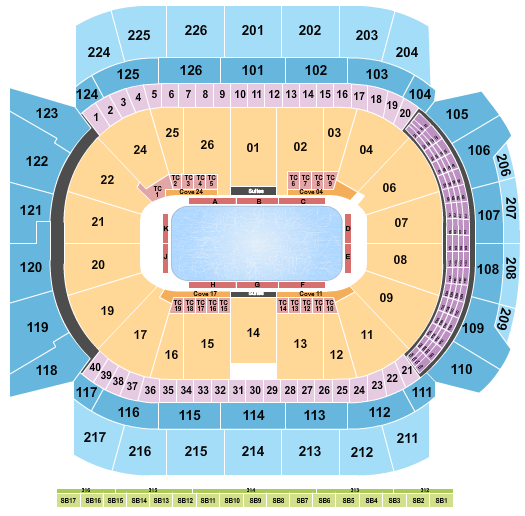 See Climate Pledge Arena - Stars on Ice events that use this seating chart configuration
Climate Pledge Arena - The Black Keys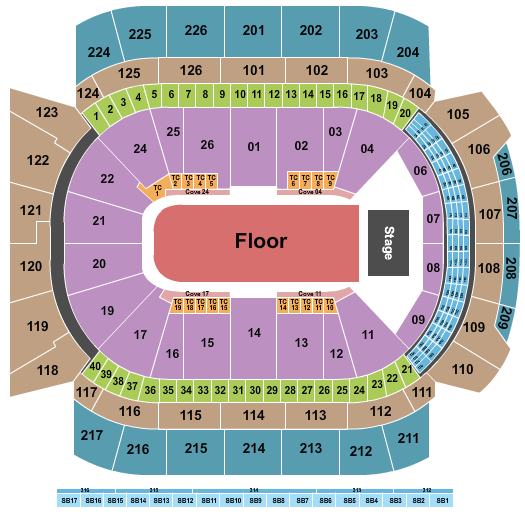 See Climate Pledge Arena - The Black Keys events that use this seating chart configuration
Climate Pledge Arena - WWE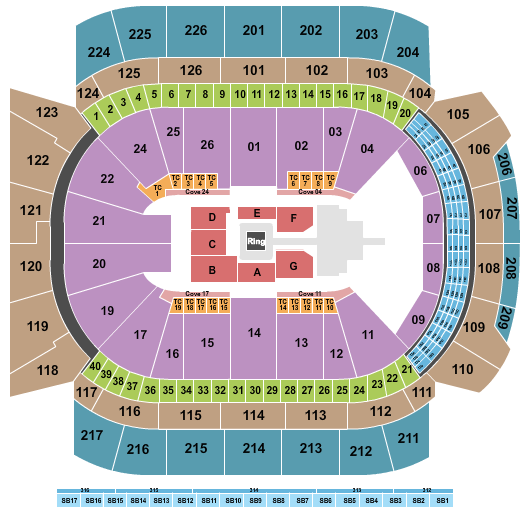 See Climate Pledge Arena - WWE events that use this seating chart configuration
Learn more about Climate Pledge Arena
The National Hockey League announced the
Seattle Kraken
as the 32nd franchise to enter the league with the team playing in one of the most unique venues the world has ever seen - Seattle's all-new Climate Pledge Arena.
Climate Pledge Arena is a multi-purpose entertainment and sports arena. Aside from the Seattle Kraken, the arena also serves as the home of the Seattle University Redhawks men's basketball team and the WNBA Seattle Storm. Climate Pledge Arena is located just north of downtown Seattle and is part of the entertainment complex known as Seattle Center.
Formerly known as KeyArena, Climate Pledge Arena closed for extensive renovations in 2018. Two years later, it was announced that Amazon had bought the naming rights. Shifting away from usual corporate naming, Amazon teamed up with environmental organization Global Optimism to create The Climate Pledge, dedicating the arena to making an impact and bringing attention to climate change. The features of the stadium certainly live up to its name.
Climate Pledge Arena is the first net zero carbon certified arena in the world, powered exclusively by renewable energy including both on-site and offsite solar, rather than the standard use of natural gas found in other arenas. The arena also generates zero waste and uses reclaimed rainwater in the ice system to create natural ice.
Climate Pledge Arena has a seating capacity of 17,400 for ice hockey, and 18,600 for basketball. This unique building has become the most significant private investment in Pacific Northwest sports and entertainment history. Climate Pledge Arena sits under an historic landmark roof originally built for the 1962 World's Fair, which took place on the same grounds that the arena sits today. The venue also boasts a comprehensive set of premium arena amenities, each of which offer guests a unique experience that has never been seen before in the market.
Facts about Climate Pledge Arena
Capacity:
17,459
Past Names/Nicknames:
Washington State Pavilion Washington State Coliseum Seattle Center Coliseum KeyArena
Date/Year Built/Opened:
1962