McCaw Hall Seating Charts
McCaw Hall - Concert Seating Map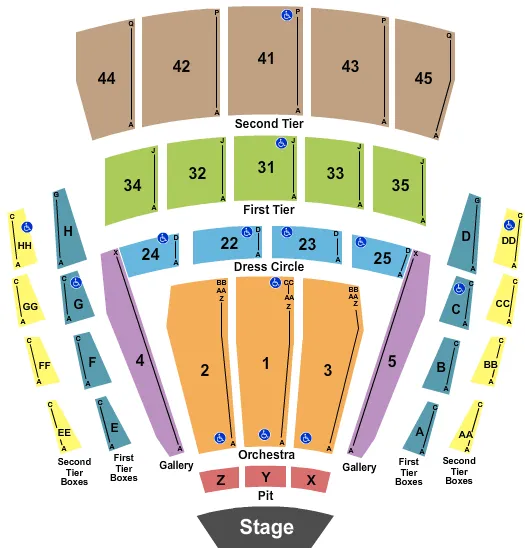 See McCaw Hall - Concert events that use this seating chart configuration
McCaw Hall - End Stage Seating Map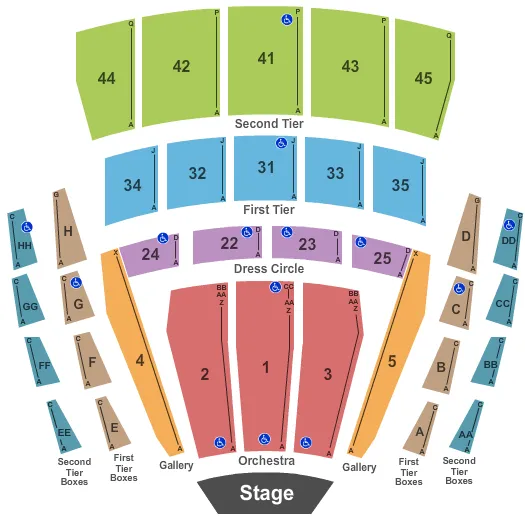 See McCaw Hall - End Stage events that use this seating chart configuration
Learn more about McCaw Hall
The McCaw Hall is located in Seattle, Washington. Officially, this venue is known as the Marion Oliver McCaw Hall. This performance hall and opera house opened for business in 2003, and has not missed a beat since day one.

When you visit the McCaw Hall you should have a great time. From the moment you lay eyes on the venue you will realize that you are in one of the top facilities in the state.

At this time, the two main tenants at the McCaw Hall include the Pacific Northwest Ballet and the Seattle Opera. Both of these groups help to keep the facility busy month in and month out.

Are you interested in McCaw Hall tickets? If so, you should be able to find exactly what you are looking for soon enough.


Capacity:
2,963
Past Names/Nicknames:
Seattle Opera House

Civic Auditorium
Date/Year Built/Opened:
2003
Facts about McCaw Hall
Capacity:
2,963
Opened:
May 18, 1928
Event Dates and Pricing Information
| Performer | Date | Price | Tickets Available |
| --- | --- | --- | --- |
| George Balanchine's The Nutcracker | Dec 1, 2023 | From $72 | 136 |
| George Balanchine's The Nutcracker | Dec 2, 2023 | From $99 | 76 |
| George Balanchine's The Nutcracker | Dec 2, 2023 | From $73 | 116 |
| George Balanchine's The Nutcracker | Dec 3, 2023 | From $121 | 70 |
| George Balanchine's The Nutcracker | Dec 3, 2023 | From $111 | 67 |
| George Balanchine's The Nutcracker | Dec 8, 2023 | From $75 | 271 |
| George Balanchine's The Nutcracker | Dec 9, 2023 | From $72 | 198 |
| George Balanchine's The Nutcracker | Dec 9, 2023 | From $63 | 611 |
| George Balanchine's The Nutcracker | Dec 10, 2023 | From $65 | 452 |
| George Balanchine's The Nutcracker | Dec 10, 2023 | From $73 | 565 |