The Ballpark of The Palm Beaches Seating Charts
The Ballpark of The Palm Beaches - Baseball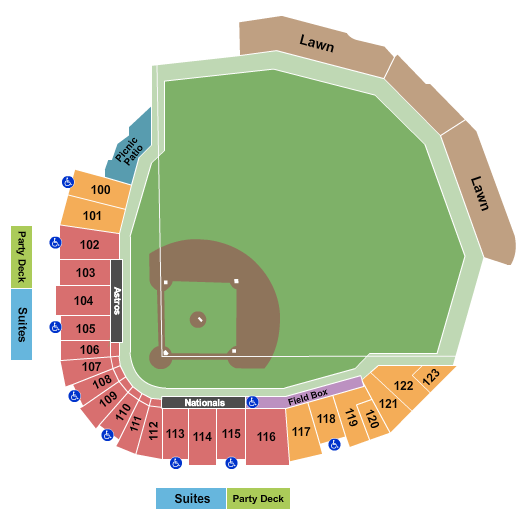 See The Ballpark of The Palm Beaches - Baseball events that use this seating chart configuration
The Houston Astros are a Major League Baseball team that competes in the National League Central Division. Since 1962, the Astros have been racking up wins, and it is safe to say that this is going to hold true for many years to come. Although they are not nearly as old as some other franchises, this has not stopped them from signing great players and winning thousands of games.

The Astros have played their home games at Minute Maid Park since 2002. Upon opening, this stadium was known as one of the best in the league and this still holds true today. The fact of the matter is that the Astros will be calling Minute Maid Park home for many more years to come.

There have been quite a few big name players to wear the Astros uniform in the past. Some of the more popular players include Nolan Ryan, Don Wilson, Mike Scott, Jimmy Wynn, and Jim Umbricht among many others. View the entire Houston Astros schedule for 2023 to buy tickets.

As you can see, the Astros have been competitive for many years. With a dedication to being the best of the best, the Astros will always be a team of class and distinction.