Honda Center Seating Charts
Honda Center - Basketball - Globetrotters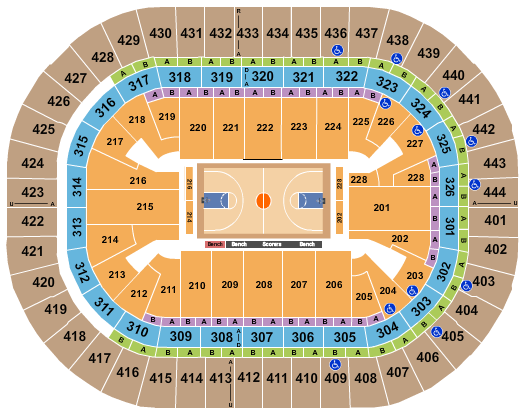 See Honda Center - Basketball - Globetrotters events that use this seating chart configuration
Honda Center - End Stage - GA Floor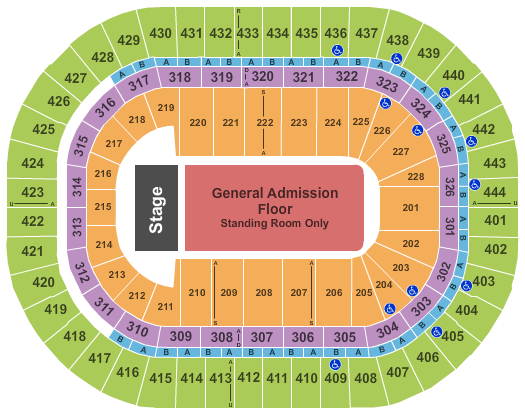 See Honda Center - End Stage - GA Floor events that use this seating chart configuration
Honda Center - Endstage - Small GA Pit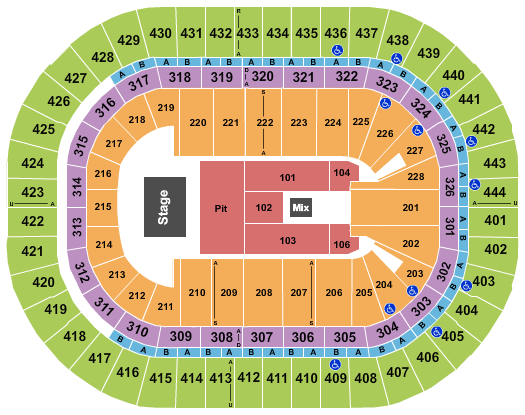 See Honda Center - Endstage - Small GA Pit events that use this seating chart configuration
Honda Center - Gloria Trevi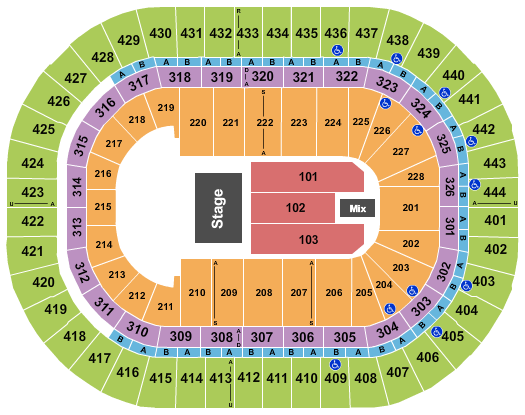 See Honda Center - Gloria Trevi events that use this seating chart configuration
Honda Center - Hockey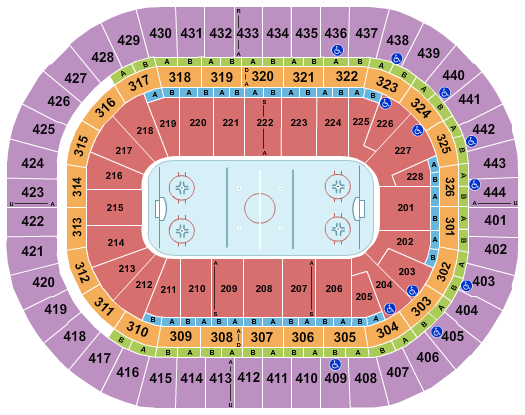 See Honda Center - Hockey events that use this seating chart configuration
Honda Center - Jurassic World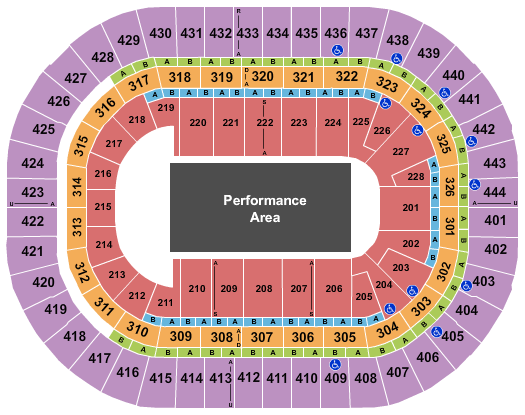 See Honda Center - Jurassic World events that use this seating chart configuration
Honda Center - Muse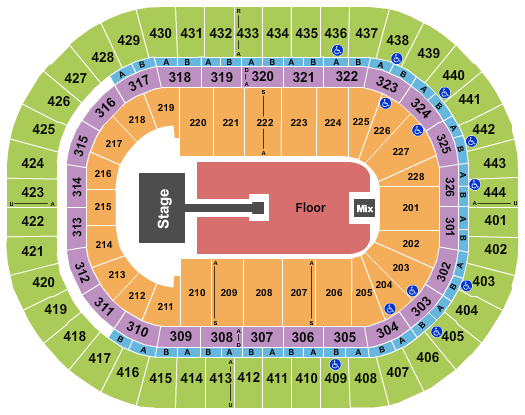 See Honda Center - Muse events that use this seating chart configuration
Honda Center - OneRepublic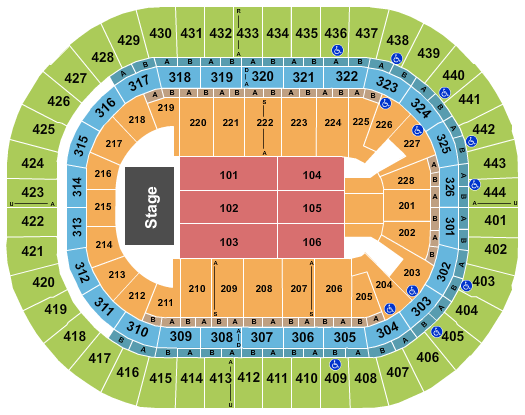 See Honda Center - OneRepublic events that use this seating chart configuration
Honda Center - Stars on Ice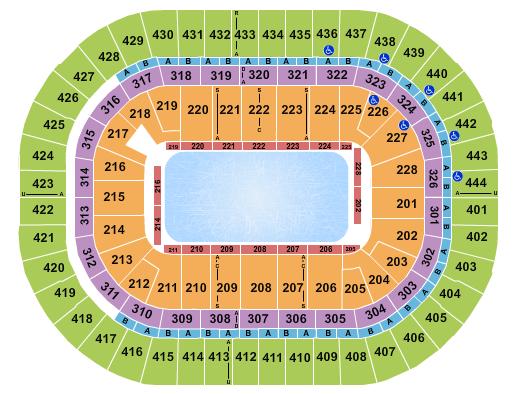 See Honda Center - Stars on Ice events that use this seating chart configuration
Learn more about Honda Center
Home to the NHL's
Anaheim Ducks
, Honda Center is an indoor arena, and one of the premier entertainment and sports venues in the country. The arena opened in 1993 as the Arrowhead Pond of Anaheim, and the first event held was a concert by Barry Manilow. Since then, it has welcomed nearly 25 million people and has hosted 2,300 sport and entertainment events, including the home games of the Anaheim Ducks, several
UFC
events, Big West Conference Men's and Women's Basketball tournaments, NCAA Men's Basketball tournaments, concerts, and the 2003 and 2007 Stanley Cup Finals. The Anaheim Ducks defeated the
Ottawa Senators
at the Honda Center to win the franchise's first Stanley Cup championship in 2007.
Honda Center encompasses a total of 650,000 square feet and can seat up to 18,900 fans. The roof of the building is more than 100 feet from the arena floor, and spans 444 by 329 feet. It's the first arena in the country to install two full levels of 360-degree ribbon displays. Cisco's state-of-the-art StadiumVision platform integrates more than 500 HD monitors into the arena. Honda Center boasts 84 luxurious suites, three restaurants, more than 30 food and beverage concession stands, and a team store. There are 3,532 parking spaces within the vicinity, but if you'd rather commute to the arena, the Anaheim Regional Transportation Intermodal Center (ARTIC), located across the street, provides rail, bus, taxi and other transportation services. There are a number of hotels within a two-mile radius of the arena.
Anaheim
is known for world-class attractions that are just minutes away from the stadium. Attractions near Honda Center include Disneyland, Disney California Adventure Park, Flightdeck Flight Simulation Center, Bowers Museum of Cultural Art, Knott's Berry Farm and the Anaheim Packing District, a favorite gathering place for locals and visitors alike.
FAQs about Honda Center
Q: What time do doors open at Honda Center?
A: Doors typically open anywhere between 90 minutes to 2 hours prior to showtime at Honda Center. Be sure to check the listing on your ticket as showtimes will vary.
Q: Who plays at Honda Center?
A: The Anaheim Ducks are the home team at the Honda Center.
Facts about Honda Center
Capacity:
17,174 Hockey 18,336 Basketball 18,900 Concerts
Past Names/Nicknames:
Pond of Anaheim, Arrowhead Pond of Anaheim
Date Opened:
June 17, 1993