Honda Center Seating Charts
Honda Center - Hockey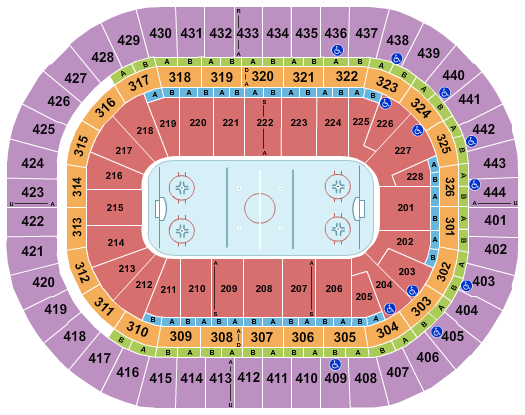 See Honda Center - Hockey events that use this seating chart configuration
The Anaheim Mighty Ducks compete in the Pacific Division of the National Hockey League. From 1993 to 2006 the team was known as the Mighty Ducks of Anaheim. After that, they changed their name to the Anaheim Ducks. But with that begin said, the majority of fans still refer to this franchise as the Mighty Ducks.

The Mighty Ducks play their home games at the Honda Center. This arena opened its doors in 1993, and has been the home of the Ducks ever since. The modern look and feel of this venue has done a lot for attracting fans from all over the country. With so much to offer fans, it is safe to say that the Ducks will be playing their home games at the Honda Center for many more years to come.

Quite a few great players have suited up for the Mighty Ducks over the years. Some of the best include Troy Loney, Paul Kariya, Teemu Selanne, Scott Niedermayer and many more.

The Anaheim Mighty Ducks are one of the most well liked teams in the league from a fans perspective. And of course, they are also successful on the ice. This is something that the franchise should be proud of.