The Ballpark of The Palm Beaches Seating Charts
The Ballpark of The Palm Beaches - Baseball Seating Map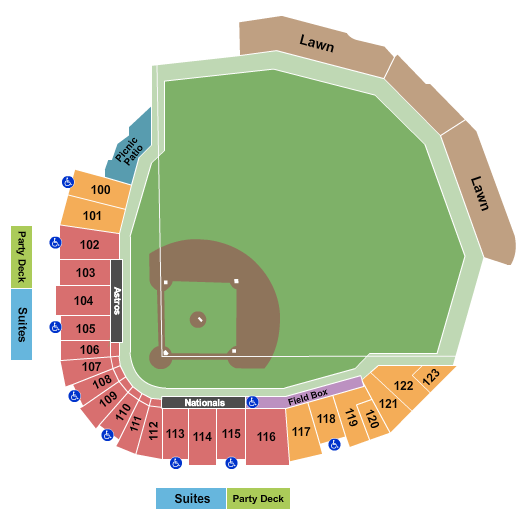 See The Ballpark of The Palm Beaches - Baseball events that use this seating chart configuration
The Washington Nationals are a Major League Baseball team that competes in the National League East Division. Despite a lot of competition, the Nationals have always been a competitive team. Before moving to Washington in 2005 and assuming the Nationals name, this franchise was known as the Montreal Expos.

The Nationals currently play their home games at Nationals Park. They began play here in 2008, and it is safe to say they will call it home for many years to come.

Many great players have competed for the Nationals and the old Expos. They include Gary Carter, Andre Dawson, and many more. View the entire 2023 Washington Nationals schedule to buy tickets.