Save Mart Center Seating Charts
Save Mart Center - Basketball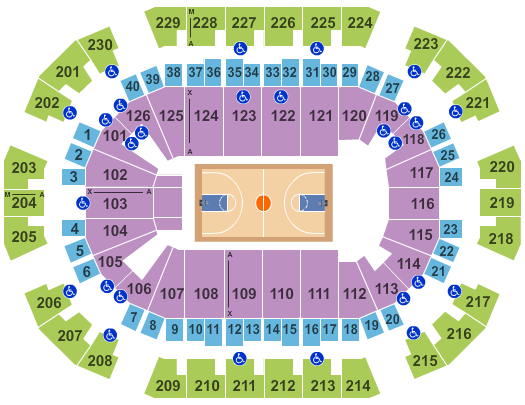 See Save Mart Center - Basketball events that use this seating chart configuration
Save Mart Center - Basketball - Globetrotters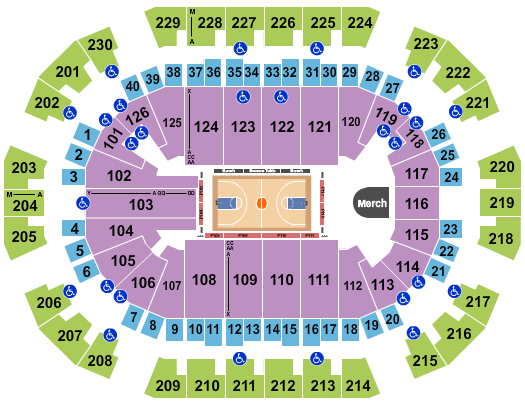 See Save Mart Center - Basketball - Globetrotters events that use this seating chart configuration
Save Mart Center - Boxing 1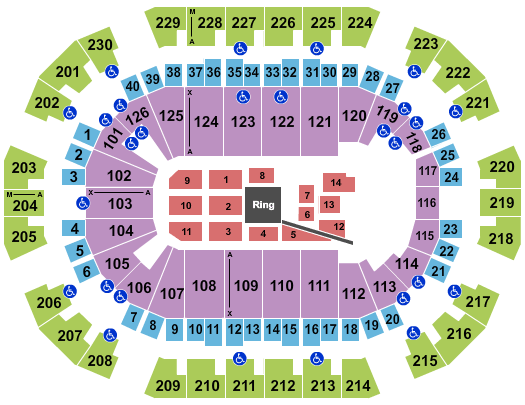 See Save Mart Center - Boxing 1 events that use this seating chart configuration
Save Mart Center - End Stage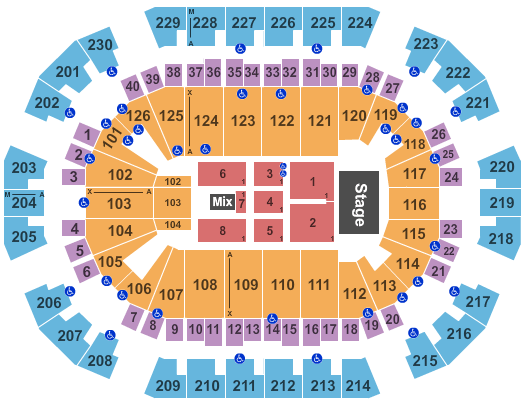 See Save Mart Center - End Stage events that use this seating chart configuration
Save Mart Center - Endstage-5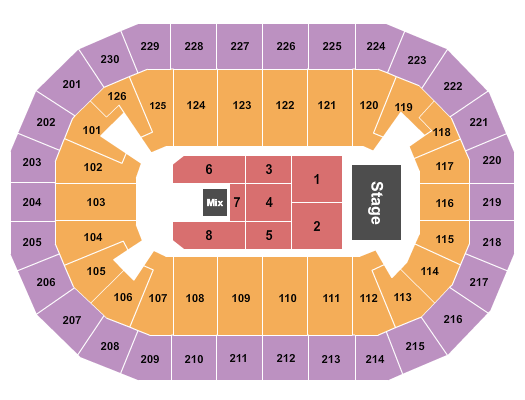 See Save Mart Center - Endstage-5 events that use this seating chart configuration
Save Mart Center - Fleetwood Mac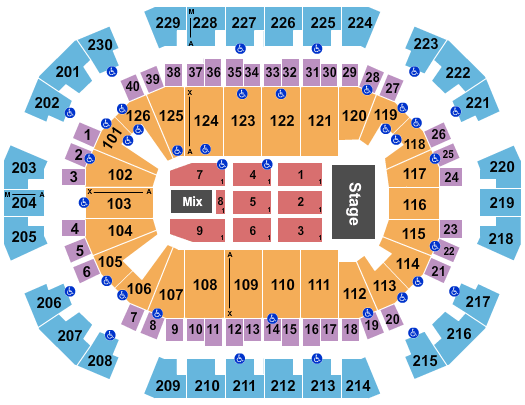 See Save Mart Center - Fleetwood Mac events that use this seating chart configuration
Save Mart Center - Open Floor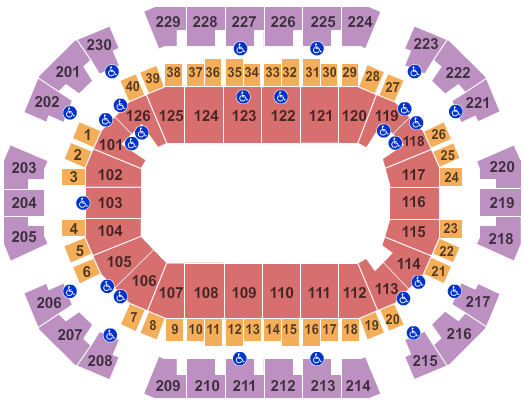 See Save Mart Center - Open Floor events that use this seating chart configuration
Save Mart Center - PBR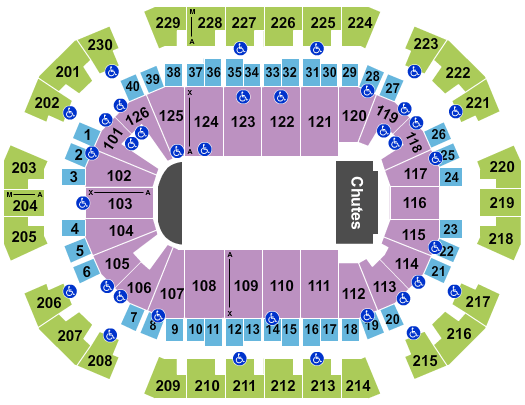 See Save Mart Center - PBR events that use this seating chart configuration
Save Mart Center - RBD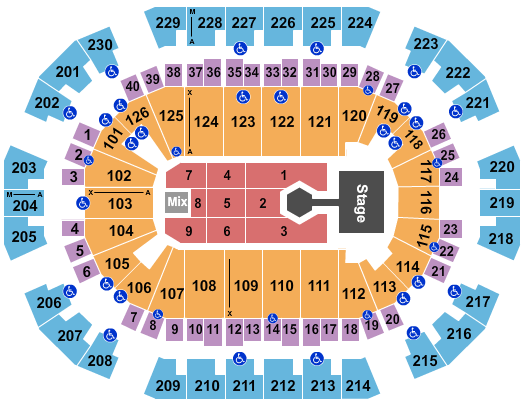 See Save Mart Center - RBD events that use this seating chart configuration
Learn more about Save Mart Center
Located on the California State University, Fresno campus, Save Mart Center boasts a unique design highlighted by the 93-foot-tall Larry A. Shehadey Clock Tower. The structure was named for the founder of Producers Dairy Foods, who generously donated to the construction of the venue. While it serves as the official home of Fresno State basketball and volleyball, Save Mart Center boasts a rich roster of sporting and music events each year as well.

The first concert performance at the arena featured opera tenor Andrea Bocelli, and national touring acts including the Rolling Stones, Metallica and Miranda Lambert have graced its stage since then. Events like WWE wrestling and the Harlem Globetrotters have also entertained audiences of all ages over the years.

Located on the outskirts of Fresno, Save Mart Center is easily accessible via State Route 168 and just a short drive from Fresno Yosemite International Airport. The arena offers more than 2,900 parking spaces onsite, and additional parking is offered in campus lots, depending on the event. Tailgating is prohibited in the parking lots surrounding the venue, so visitors are encouraged to leave coolers at home. Doors open a minimum of one hour before events, and attendees will be subject to a security check upon entering the venue.

Outside food and drink are prohibited inside Save Mart Center, as are laser pointers and large bags. Once inside, there are plenty of concessions for purchase, including local Fresno favorites from the Guadalajara Cantina.


FAQs about Save Mart Center
Q: What time do doors open at Save Mart Center?
A: Doors typically open anywhere between 90 minutes to 2 hours prior to showtime at Save Mart Center. Be sure to check the listing on your ticket as showtimes will vary.
Q: Who plays at Save Mart Center?
A: The Fresno State Bulldogs are the home team at the Save Mart Center.
Facts about Save Mart Center
Capacity:
16,182
Date/Year Built/Opened:
November 27, 2003