Mesa Amphitheatre Tickets and Seating Charts - Mesa, AZ
Mesa Amphitheatre Seating Charts
Mesa Amphitheatre - GA & VIP Seating Map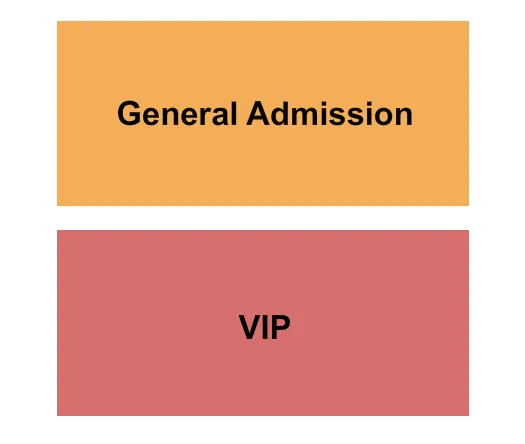 See Mesa Amphitheatre - GA & VIP events that use this seating chart configuration
Mesa Amphitheatre - General Admission Seating Map See Mesa Amphitheatre - General Admission events that use this seating chart configuration
Learn more about Mesa Amphitheatre
The Mesa Amphitheatre is a celebrated outdoor concert venue nestled in the heart of Mesa, AZ. Since its inception in 1979, this venue has attracted a diverse array of talent from across the globe, boasting a capacity of approximately 4,950, a fact that further enhances its unique intimacy.
Mesa Amphitheatre has hosted an impressive lineup of legendary performers, such as The Ramones, Green Day, and Jimmy Cliff, underscoring its prominence in the live music scene. Uniquely designed in a tiered style, it offers excellent visibility and sound from all seating areas, creating a truly immersive experience for all attendees.
Notably, Mesa Amphitheatre has a commitment to sustainability. It prides itself on recycling and waste reduction initiatives, solidifying its status as a venue that cares not just about music, but also the environment. As one of the true cultural gems in Arizona, Mesa Amphitheatre continues to deliver high-quality live performances in an engaging, comfortable, and sustainable setting.
FAQs about Mesa Amphitheatre
What time do gates open at Mesa Amphitheater?
Gates typically open anywhere between 90 minutes to 2 hours prior to showtime at Mesa Amphitheater. Be sure to check the listing on your ticket as showtimes will vary.
Looking for local Mesa Amphitheater concerts?
Our event listing has a list of all Mesa amphitheater concerts happening at Mesa Amphitheater. You can also check out events in neighboring cities by checking out our list of venues by state.
Where is the Mesa Amphitheatre?
The Mesa Amphitheatre is located about 15 min from downtown Phoenix in Mesa, AZ. With a capacity of 4,950 the Mesa Amphitheatre has been attracting small and big touring acts to Mesa since 1979.
What are the parking options for Mesa Amphitheatre?
Mesa Amphitheatre has on-site parking. Free parking is limited and paid parking is $10.
Is there a curfew at Mesa Amphitheatre?
All shows at Mesa Amphitheatre must conclude by 10pm because of the City of Mesa sound accordance.
Are there reserved seats at Mesa Amphitheatre?
The Mesa Amphitheatre is an all general admission venue. There are no reserved seats at Mesa Amphitheatre.
Can I bring food into Mesa Amphitheatre?
Mesa Amphitheatre does not allow outside food or beverage. Guest are allowed to bring one sealed water bottle no larger than 20oz.
Event Dates and Pricing Information