Yoshi's Tickets and Seating Charts - Oakland, CA
Yoshi's - Oakland Seating Charts
Yoshi's - Oakland - GA/Premier Seating Map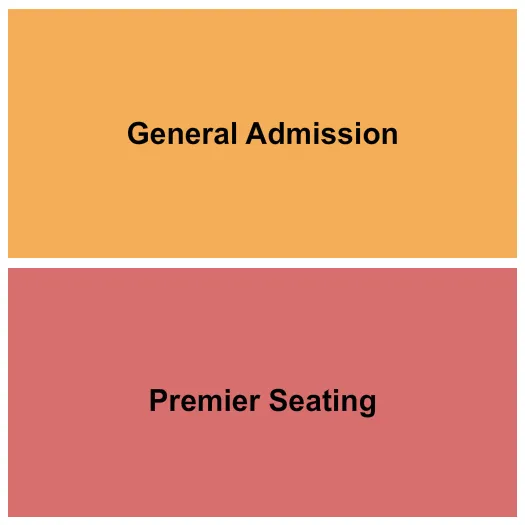 See Yoshi's - Oakland - GA/Premier events that use this seating chart configuration
Yoshi's - Oakland - General Admission Seating Map See Yoshi's - Oakland - General Admission events that use this seating chart configuration
Learn more about Yoshi's - Oakland
Yoshi's Oakland is one of the most beloved music venues in the Bay Area and beyond. Established in 1972 originally as a sushi restaurant, this venue quickly became a hub for live jazz music and other genres due to its excellent acoustics and atmosphere. Over the years, Yoshi's has brought artists of all kinds through its doors; many rising stars have even found success after performing here. With limited seating and standing-room options becoming available on a first-come-first-serve basis, Yoshi's continues to be a vibrant center for music fans. From vibrant cultures and historical monuments to endless outdoor adventures, Oakland is full of vibrancy. Artisanal restaurants with flavorful dishes, coupled with thriving nightlife districts, can be found here as well. For those looking for a taste of history or cool new art exhibits, take a trip through Oakland's parks such as Peralta Hacienda Historical Park, or visit one of the many galleries throughout the city. No matter your musical taste, Yoshi's is the place for you! With great food and drinks available during shows as well as discounted parking rates with validation, Yoshi's is sure to provide an unforgettable evening of entertainment. Visit the City of Roses today—you won't
FAQs about Yoshi's - Oakland
Does Yoshi's have a dress code?
No, Yoshi's does not have an enforced dress code.
Is there parking at Yoshi's?
There is a paid public parking garage directly behind Yoshi's. You can access the parking garage on Washington St., or Clay St. Yoshi's can validate your parking ticket for a discounted rate during your visit.
Facts about Yoshi's - Oakland
Event Dates and Pricing Information
| Performer | Date | Price | Tickets Available |
| --- | --- | --- | --- |
| Kurt Elling | Oct 6, 2023 | From $73 | 18 |
| Tommy Igoe | Oct 13, 2023 | From $93 | 6 |
| Tommy Igoe | Oct 13, 2023 | From $93 | 6 |
| Joey Alexander | Oct 14, 2023 | From $109 | 6 |
| Joey Alexander | Oct 14, 2023 | From $109 | 6 |
| Miki Howard | Oct 20, 2023 | From $95 | 18 |
| Miki Howard | Oct 20, 2023 | From $42 | 17 |
| Musiq Soulchild | Oct 21, 2023 | From $217 | 12 |
| Musiq Soulchild | Oct 22, 2023 | From $217 | 8 |
| Musiq Soulchild | Oct 22, 2023 | From $217 | 4 |