Xcel Energy Center Seating Charts
Xcel Energy Center - Aerosmith 2023 Seating Map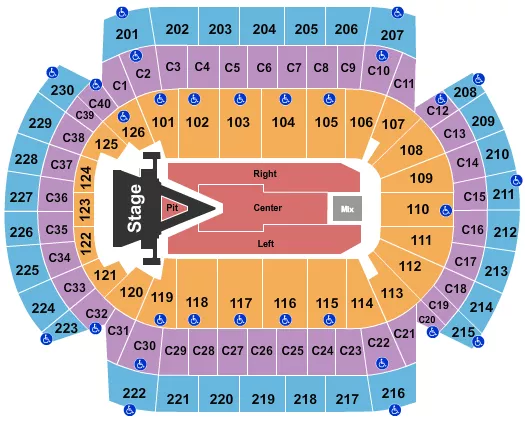 See Xcel Energy Center - Aerosmith 2023 events that use this seating chart configuration
Xcel Energy Center - Dan and Shay Seating Map
See Xcel Energy Center - Dan and Shay events that use this seating chart configuration
Xcel Energy Center - Disney On Ice 2023 Seating Map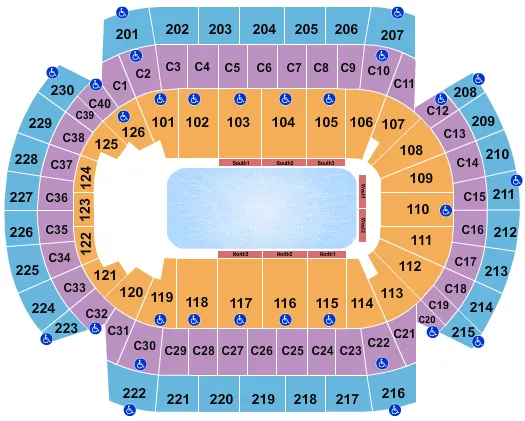 See Xcel Energy Center - Disney On Ice 2023 events that use this seating chart configuration
Xcel Energy Center - Endstage 2 Seating Map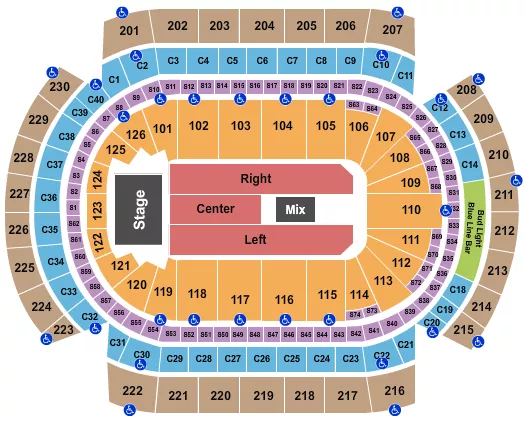 See Xcel Energy Center - Endstage 2 events that use this seating chart configuration
Xcel Energy Center - Generic Floor Seating Map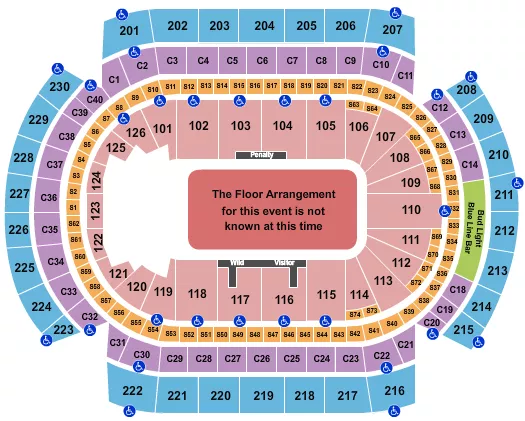 See Xcel Energy Center - Generic Floor events that use this seating chart configuration
Xcel Energy Center - Hall and Oats Seating Map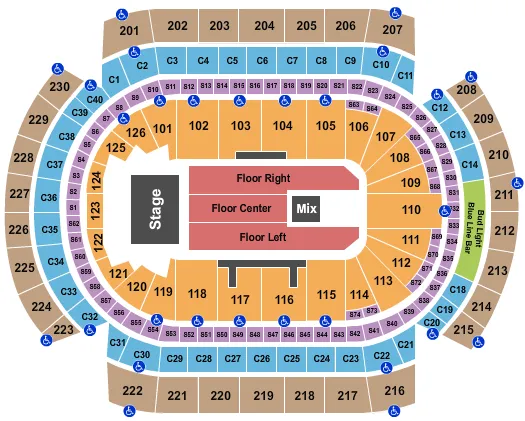 See Xcel Energy Center - Hall and Oats events that use this seating chart configuration
Xcel Energy Center - Hockey Seating Map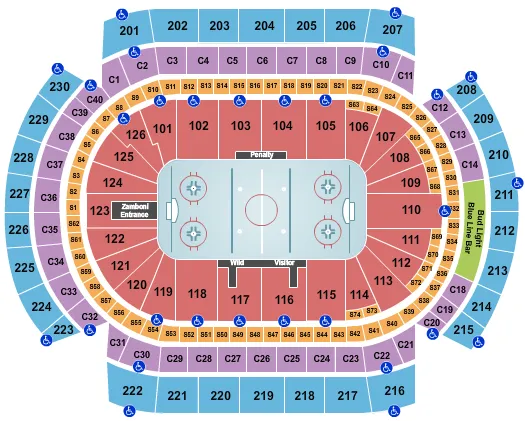 See Xcel Energy Center - Hockey events that use this seating chart configuration
Xcel Energy Center - Jonas Brothers 2023 Seating Map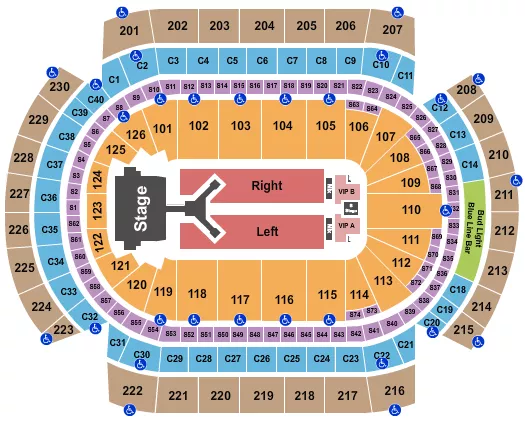 See Xcel Energy Center - Jonas Brothers 2023 events that use this seating chart configuration
Xcel Energy Center - Luke Bryan 1 Seating Map
See Xcel Energy Center - Luke Bryan 1 events that use this seating chart configuration
Xcel Energy Center - Madonna 2 Seating Map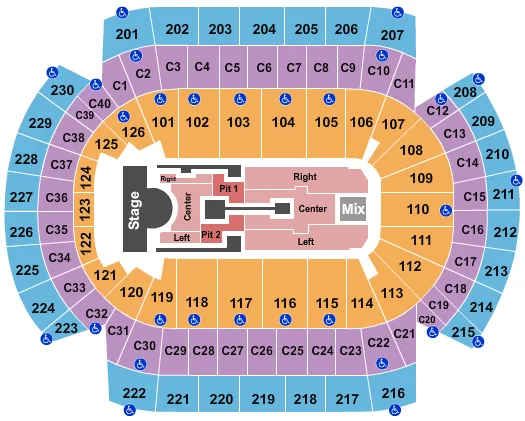 See Xcel Energy Center - Madonna 2 events that use this seating chart configuration
Xcel Energy Center - Niall Horan Seating Map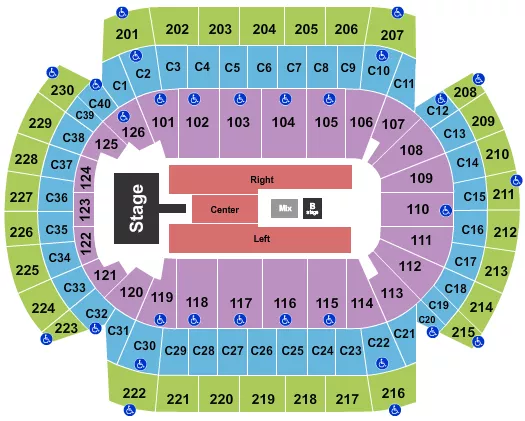 See Xcel Energy Center - Niall Horan events that use this seating chart configuration
Xcel Energy Center - Olivia Rodrigo Seating Map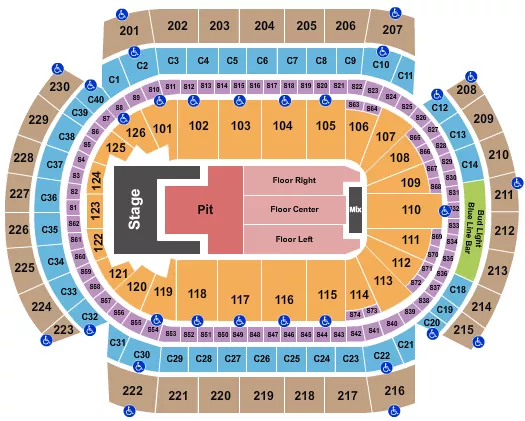 See Xcel Energy Center - Olivia Rodrigo events that use this seating chart configuration
Xcel Energy Center - Queen & Adam Lambert Seating Map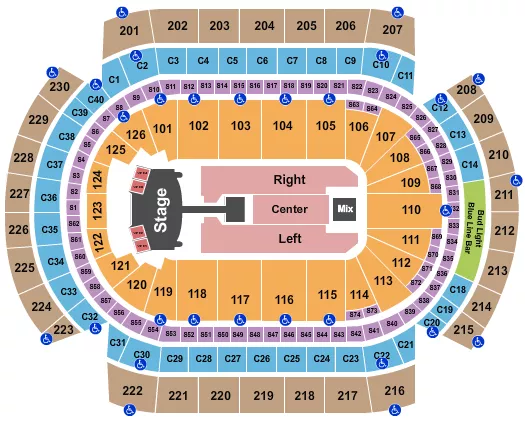 See Xcel Energy Center - Queen & Adam Lambert events that use this seating chart configuration
Xcel Energy Center - Rod Wave Seating Map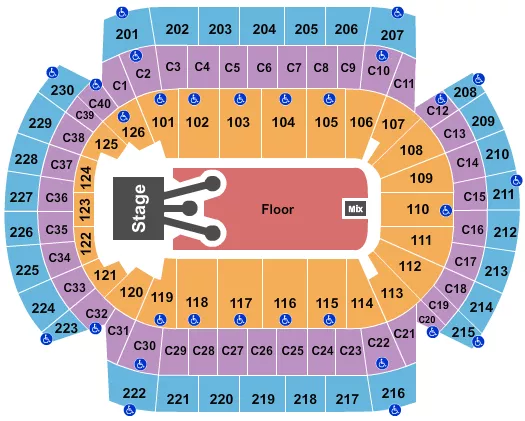 See Xcel Energy Center - Rod Wave events that use this seating chart configuration
Xcel Energy Center - Tim McGraw 2023 Seating Map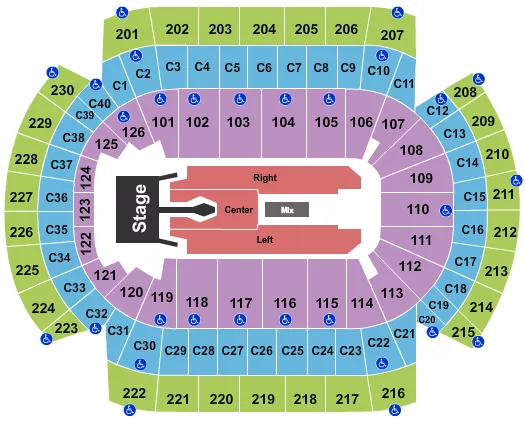 See Xcel Energy Center - Tim McGraw 2023 events that use this seating chart configuration
Xcel Energy Center - TSO 2023 Seating Map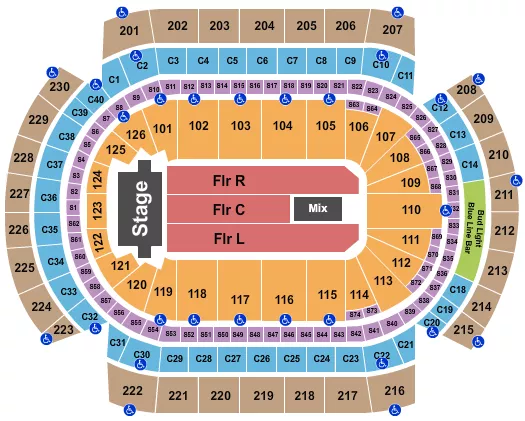 See Xcel Energy Center - TSO 2023 events that use this seating chart configuration
Learn more about Xcel Energy Center
Want to meet some wild hockey fans? Head to Xcel Energy Center in Saint Paul, home of the NHL's
Minnesota Wild
. The venue is known for hosting sellout crowds for a staggering 409 consecutive games over the course of the Wild's first nine seasons. That's just one reason the center has been recognized time and again as one the best venues in the world for family shows, concerts and sporting events.
Xcel Energy Center hosts more than 150 sports and entertainment events and welcomes about 1.7 million visitors annually. Aside from hockey games, it's featured figure skating championships, the NCAA men's Frozen Four, USA Gymnastics' Visa Championships, the NHL Entry Drafts and more. Adele, Barbra Streisand, Madonna, Lady Gaga, Paul McCartney, Pavarotti, Billy Joel, and hometown-favorite Taylor Swift are among the musical legends who have performed at Xcel Energy Center.
Xcel Energy Center is located about 10 minutes from downtown Saint Paul. It's nestled between Interstate 94 and 35E, making it easily accessible from various points of the city. Five miles of an award-winning skyway system connects the center to the downtown area. Commuting is easy as there are several Metro Transit bus lines and the Green Line light rail servicing the center from downtown. There are a few hotels within a 1-mile radius, with accommodations to suit a range of budgets. Nearby restaurants and cafés offer a wide variety of food options including burgers, pizza, and Chinese and Japanese cuisine.
FAQs about Xcel Energy Center
What time do doors open at Xcel Energy Center?
Doors typically open anywhere between 90 minutes to 2 hours prior to showtime at Xcel Energy Center. Be sure to check the listing on your ticket as showtimes will vary.
Who plays at Xcel Energy Center?
The Minnesota Wild are the home team at the Xcel Energy Center.
Facts about Xcel Energy Center
Capacity:
20,554
Date Opened:
September 29, 2000
Event Dates and Pricing Information
| Performer | Date | Price | Tickets Available |
| --- | --- | --- | --- |
| Minnesota Wild | Sep 28, 2023 | From $11 | 2,683 |
| Minnesota Wild | Sep 30, 2023 | From $22 | 920 |
| Peter Gabriel | Oct 3, 2023 | From $80 | 2,794 |
| Minnesota Wild | Oct 7, 2023 | From $17 | 1,762 |
| Minnesota Wild | Oct 12, 2023 | From $72 | 2,240 |
| St. Thomas University Tommies Hockey | Oct 13, 2023 | From $48 | 840 |
| Luke Bryan | Oct 14, 2023 | From $54 | 1,616 |
| Minnesota Wild | Oct 19, 2023 | From $47 | 2,890 |
| Rod Wave | Oct 20, 2023 | From $91 | 5,673 |
| Minnesota Wild | Oct 21, 2023 | From $68 | 3,594 |