Whitney Hall at The Kentucky Center Seating Charts
Whitney Hall at The Kentucky Center - End Stage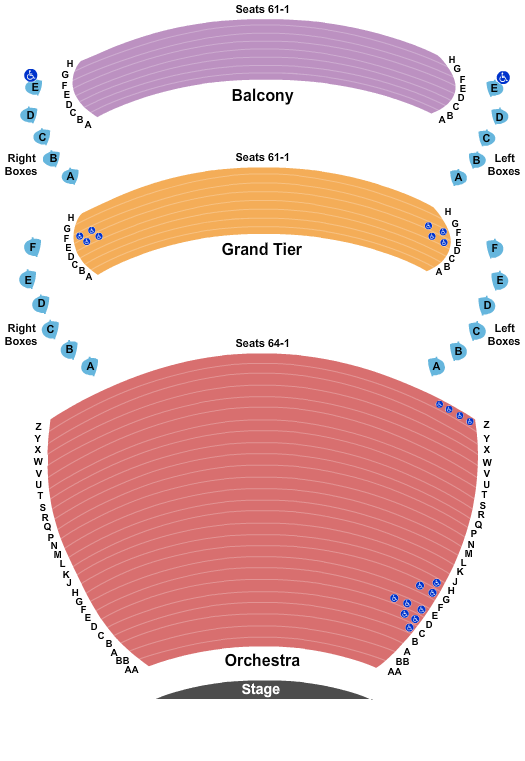 See Whitney Hall at The Kentucky Center - End Stage events that use this seating chart configuration
Whitney Hall at The Kentucky Center - End Stage Int Zone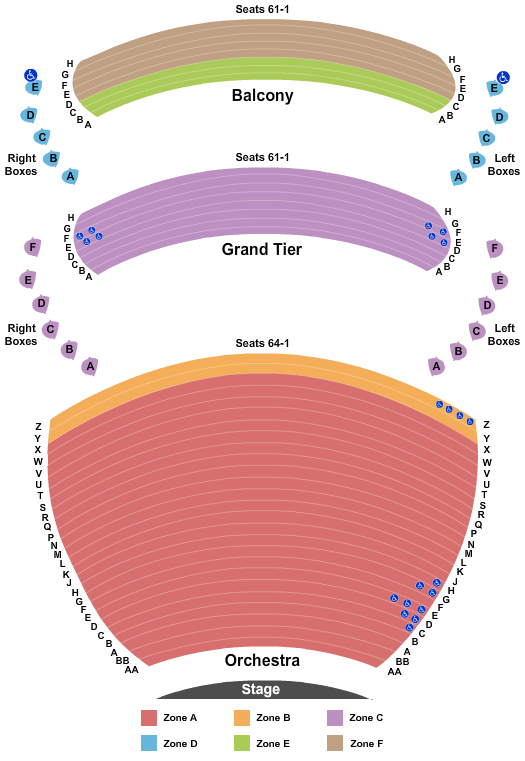 See Whitney Hall at The Kentucky Center - End Stage Int Zone events that use this seating chart configuration
Whitney Hall at The Kentucky Center - General Admission See Whitney Hall at The Kentucky Center - General Admission events that use this seating chart configuration
Learn more about Whitney Hall at The Kentucky Center
The seating capacity at Whitney Hall is 2,406. This size allows the venue to accommodate events ranging from Broadway shows to concerts to special events. With so much versatility, Whitney Hall is sure to be hosting events for many more years to come.

Some of the local organizations using Whitney Hall at this time include: the Louisville Ballet, Kentucky Opera, and The Louisville Orchestra.

Whitney Hall is a great venue that offers plenty of room, modern features, and much more.
Facts about Whitney Hall at The Kentucky Center
Capacity:
2,377
Date Opened:
November 1983