Webster Theater Tickets and Seating Charts - Hartford, CT
Webster Theater Seating Charts
Webster Theater - GA/VIP/Suite Seating Map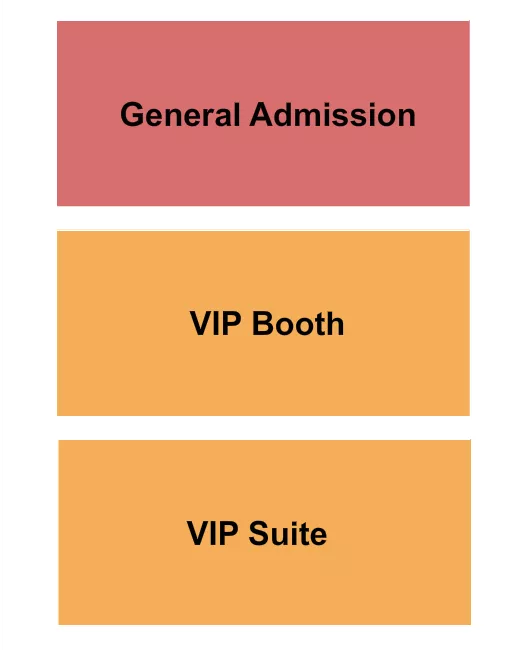 See Webster Theater - GA/VIP/Suite events that use this seating chart configuration
Webster Theater - General Admission Seating Map See Webster Theater - General Admission events that use this seating chart configuration
Learn more about Webster Theater
The Webster Theater in Hartford, Connecticut, has been a beacon for those seeking live entertainment since its opening in 1937. Located in the heart of downtown Hartford, it has quickly become the city's premier music and performance venue. Throughout the years, it has played host to an array of top acts spanning many genres and styles from hip-hop to jazz, metal to punk. The unique atmosphere of this historic 30-year-old indie theater is unmatched by any other venue in the city, it features excellent sightlines for all performances, great sound with state-of-the-art technical production, and exquisite food and beverage selections. With its renowned legacy and commitment to providing outstanding experiences for patrons every night, Webster Theater is undoubtedly one of Hartford's greatest live entertainment venues. Hartford is the capital city of Connecticut, situated along the Connecticut River, and known for its vibrant downtown area. Home to numerous museums, art galleries, and historical landmarks, Hartford has something for everyone. Catch a performance at one of the city's many theaters or explore its diverse restaurants; visit Bushnell Park, America's oldest public park. Take a romantic stroll in Elizabeth Park which features rose gardens with more than 1,500 varieties of roses, or head over to Kennedy Park, which boasts an 18-hole golf course and two beautiful lakes. During your stay, you can also explore XL Center home to basketball games and music concerts Shop in Westfarms Mall or are mesmerized by outdoor light displays at The Simpson-Waverly Garden. No matter what your interests are, there's something for you in Hartford! The Webster Theater is an absolute must-see if you're ever in Hartford. Whether you're just passing through town or need a great night out on the town, be sure to add this iconic venue to your bucket list. From classic rock concerts to EDM festivals, this superb theater knows how to create a memorable event experience. Whether you're a local looking for something to do on a Friday night or a traveler seeking an unforgettable musical performance, The Webster Theater is the perfect place for your next adventure.
FAQs about Webster Theater
What are the box office hours at Webster Underground?
Our box office is generally open Tuesday, Thursday, and Friday from 12:00pm-4:00pm. The box office will be open on show nights up until about a half hour into the headliner's set, during which you can buy tickets to any of our shows.
Is parking available?
There is a parking lot located next to the venue on Crown St. which generally opens an hour before doors. If this lot fills up, someone from the Webster Staff will be notifying patrons of a secondary lot behind Saint Augustine's Church. We recommend that you use this lot instead of parking on the street.
Facts about Webster Theater
Capacity
1,200
Opened:
November 19, 1937
Event Dates and Pricing Information