VyStar Veterans Memorial Arena Seating Charts
VyStar Veterans Memorial Arena - AJR Seating Map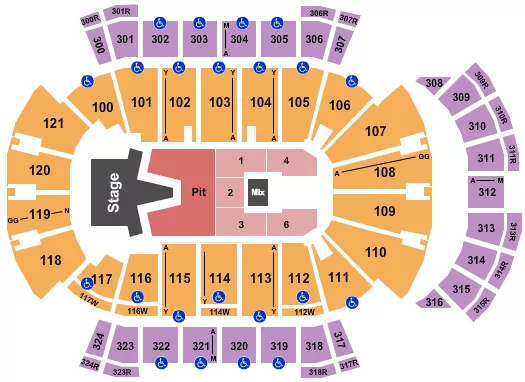 See VyStar Veterans Memorial Arena - AJR events that use this seating chart configuration
VyStar Veterans Memorial Arena - Brandon Lake Seating Map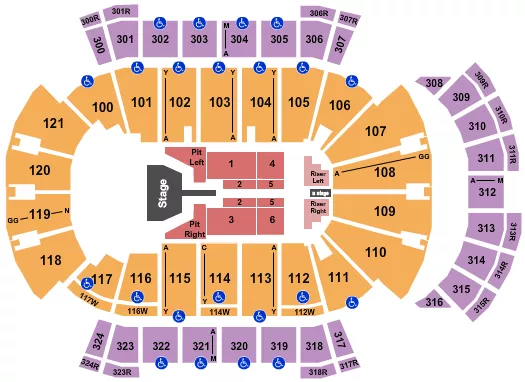 See VyStar Veterans Memorial Arena - Brandon Lake events that use this seating chart configuration
VyStar Veterans Memorial Arena - Center Stage Seating Map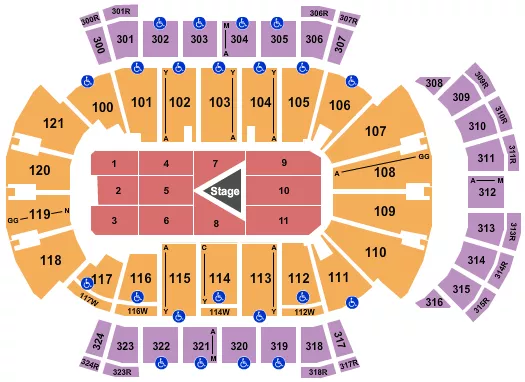 See VyStar Veterans Memorial Arena - Center Stage events that use this seating chart configuration
VyStar Veterans Memorial Arena - Circus Seating Map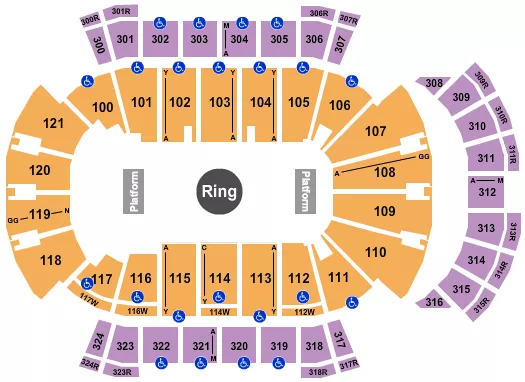 See VyStar Veterans Memorial Arena - Circus events that use this seating chart configuration
VyStar Veterans Memorial Arena - Cirque Corteo Seating Map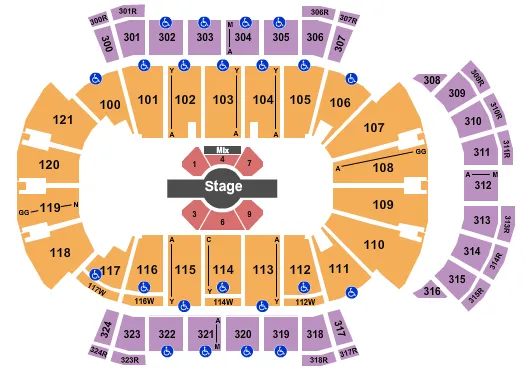 See VyStar Veterans Memorial Arena - Cirque Corteo events that use this seating chart configuration
VyStar Veterans Memorial Arena - Cody Johnson Seating Map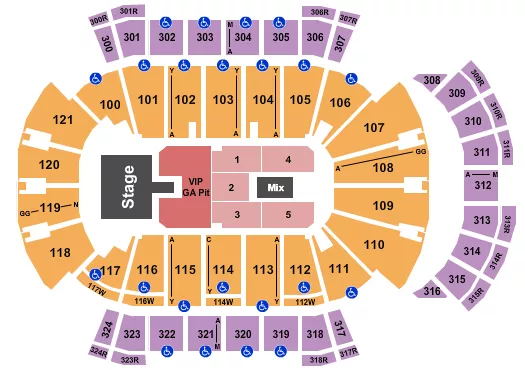 See VyStar Veterans Memorial Arena - Cody Johnson events that use this seating chart configuration
VyStar Veterans Memorial Arena - Disney On Ice 2 Seating Map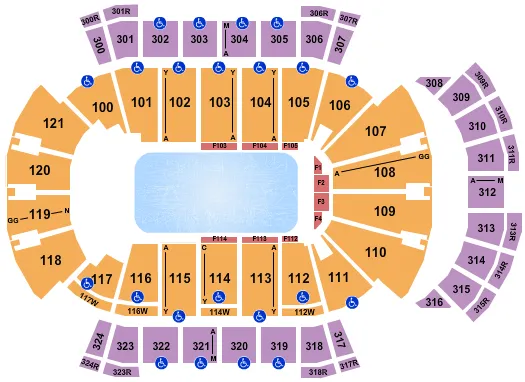 See VyStar Veterans Memorial Arena - Disney On Ice 2 events that use this seating chart configuration
VyStar Veterans Memorial Arena - Elevation Worship Seating Map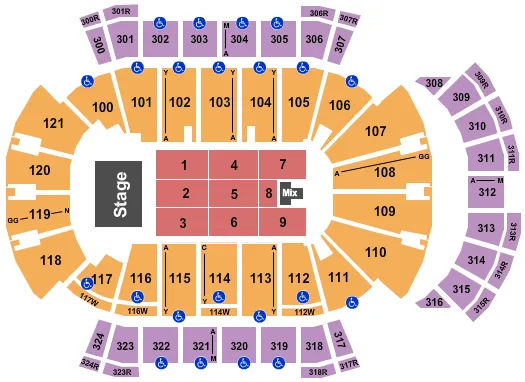 See VyStar Veterans Memorial Arena - Elevation Worship events that use this seating chart configuration
VyStar Veterans Memorial Arena - Endstage 2 Seating Map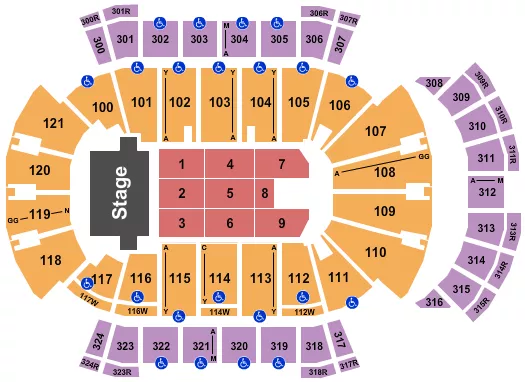 See VyStar Veterans Memorial Arena - Endstage 2 events that use this seating chart configuration
VyStar Veterans Memorial Arena - Hockey Seating Map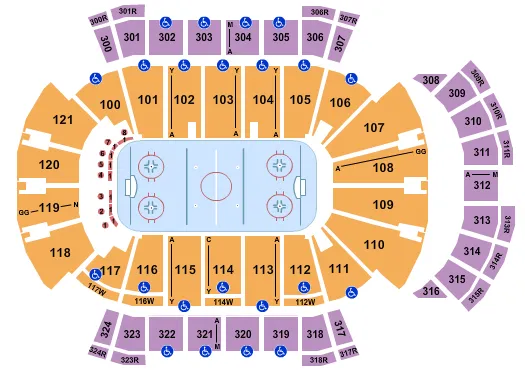 See VyStar Veterans Memorial Arena - Hockey events that use this seating chart configuration
VyStar Veterans Memorial Arena - Hootie Seating Map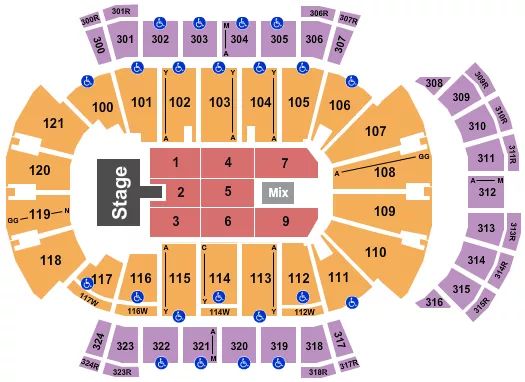 See VyStar Veterans Memorial Arena - Hootie events that use this seating chart configuration
VyStar Veterans Memorial Arena - Katt Williams Seating Map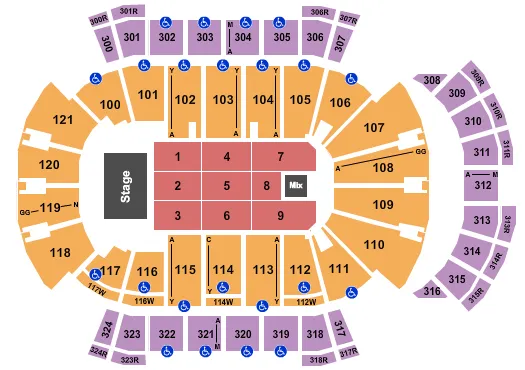 See VyStar Veterans Memorial Arena - Katt Williams events that use this seating chart configuration
VyStar Veterans Memorial Arena - Lauren Daigle 2024 Seating Map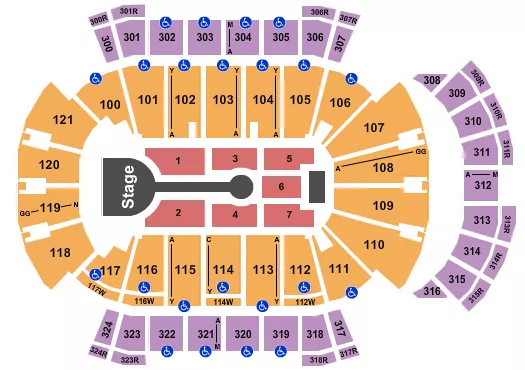 See VyStar Veterans Memorial Arena - Lauren Daigle 2024 events that use this seating chart configuration
VyStar Veterans Memorial Arena - Maxwell Seating Map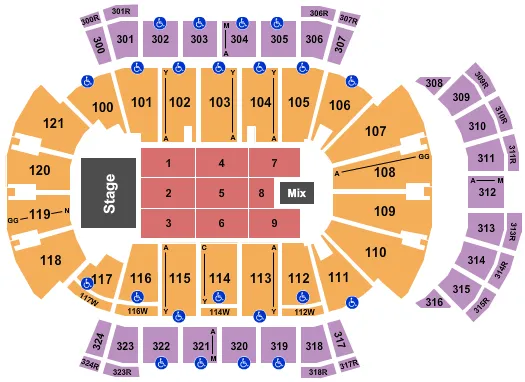 See VyStar Veterans Memorial Arena - Maxwell events that use this seating chart configuration
VyStar Veterans Memorial Arena - NF Seating Map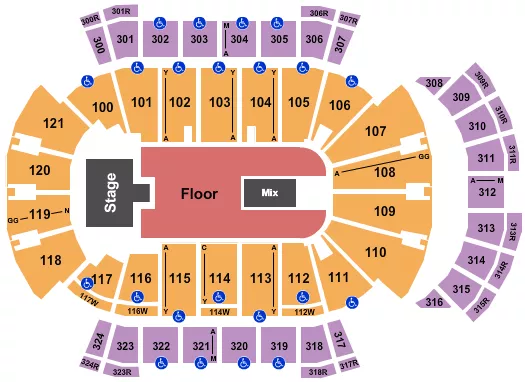 See VyStar Veterans Memorial Arena - NF events that use this seating chart configuration
VyStar Veterans Memorial Arena - Rod Wave Seating Map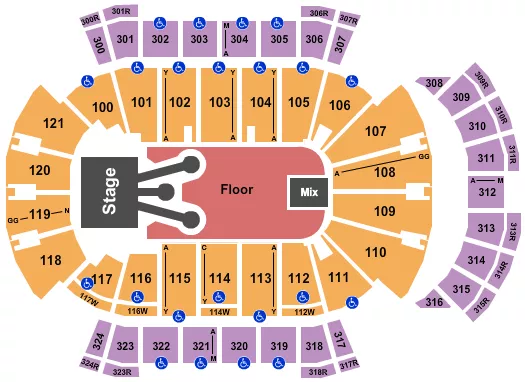 See VyStar Veterans Memorial Arena - Rod Wave events that use this seating chart configuration
VyStar Veterans Memorial Arena - Rodeo Seating Map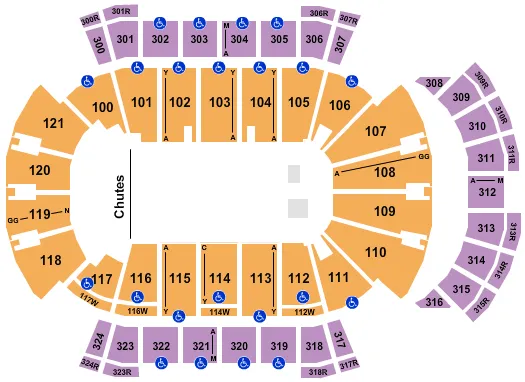 See VyStar Veterans Memorial Arena - Rodeo events that use this seating chart configuration
VyStar Veterans Memorial Arena - Tim McGraw 2023 Seating Map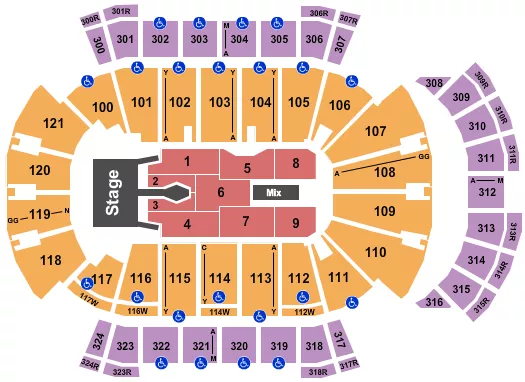 See VyStar Veterans Memorial Arena - Tim McGraw 2023 events that use this seating chart configuration
Learn more about VyStar Veterans Memorial Arena
The VyStar Veterans Memorial Arena is located in
Jacksonville, FL
, and is owned by the Jacksonville Sports and Entertainment Authority. This venue opened in 2003 after a $130 million construction project. As you can imagine, the newer age makes this indoor venue one of the best in the state; and that is saying a lot.
The Jacksonville University men's basketball team plays its home games at the VyStar Veterans Memorial Arena. Additionally, the Jacksonville Jam of the American Basketball Association also uses the venue for home games.
In addition to sporting events, the VyStar Veterans Memorial Arena also hosts concerts, special events, and much more. The first band to play at this venue was
Matchbox Twenty
in late 2003.
The seating capacity of the venue is approximately 15,000. While this is not among the largest indoor arenas, it is plenty big enough to make for a great experience.
Overall, the VyStar Veterans Memorial Arena is one of the newest multi purpose indoor arenas in the country. For this reason, it has quickly become known as a great place to take in a sporting event or concert.
FAQs about VyStar Veterans Memorial Arena
What time do doors open at VyStar Veterans Memorial Arena?
Doors typically open anywhere between 90 minutes to 2 hours prior to showtime at VyStar Veterans Memorial Arena. Be sure to check the listing on your ticket as showtimes will vary.
Are VIP Packages or Accessible Seating offered at VyStar Veterans Memorial Arena?
VyStar Veterans Memorial Arena VIP seating packages and accessible seating section locations may vary per event. Please click the seating chart below or contact our customer service department to discuss options for accessible seating or VIP package purchases.
Facts about VyStar Veterans Memorial Arena
Capacity:
15,000
Date Opened:
November 28, 2003
Event Dates and Pricing Information
| Performer | Date | Price | Tickets Available |
| --- | --- | --- | --- |
| Jacksonville IceMen | Dec 16, 2023 | From $30 | 1,043 |
| Rod Wave | Dec 18, 2023 | From $220 | 1,068 |
| Jacksonville IceMen | Dec 20, 2023 | From $21 | 1,237 |
| Trans-Siberian Orchestra | Dec 21, 2023 | From $93 | 504 |
| Jacksonville IceMen | Dec 22, 2023 | From $33 | 784 |
| Nardo Wick | Dec 30, 2023 | From $125 | 1,560 |
| Jacksonville IceMen | Jan 5, 2024 | From $30 | 1,089 |
| Jacksonville IceMen | Jan 12, 2024 | From $30 | 1,204 |
| Jacksonville IceMen | Jan 13, 2024 | From $30 | 1,031 |
| Ringling Bros. and Barnum & Bailey Circus | Jan 19, 2024 | From $39 | 4,811 |