Victory Theatre - IN Seating Charts
Victory Theatre - IN - End Stage Seating Map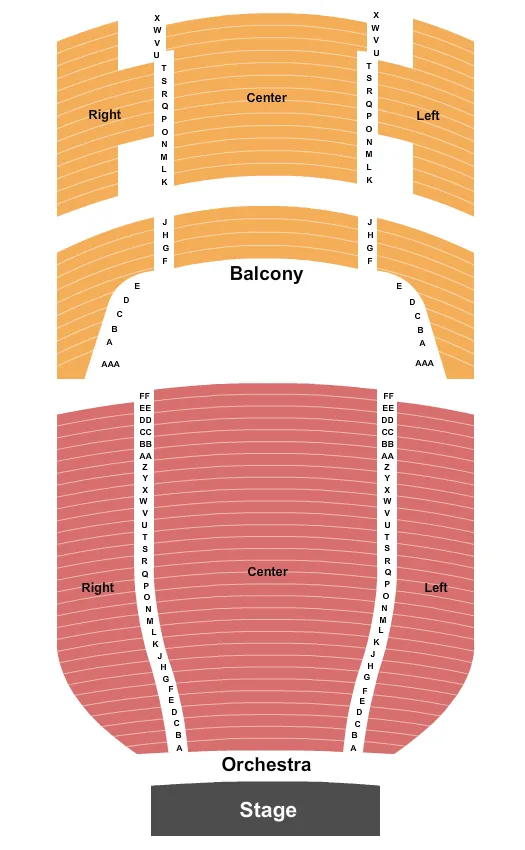 See Victory Theatre - IN - End Stage events that use this seating chart configuration
Victory Theatre - IN - Endstage Pit Seating Map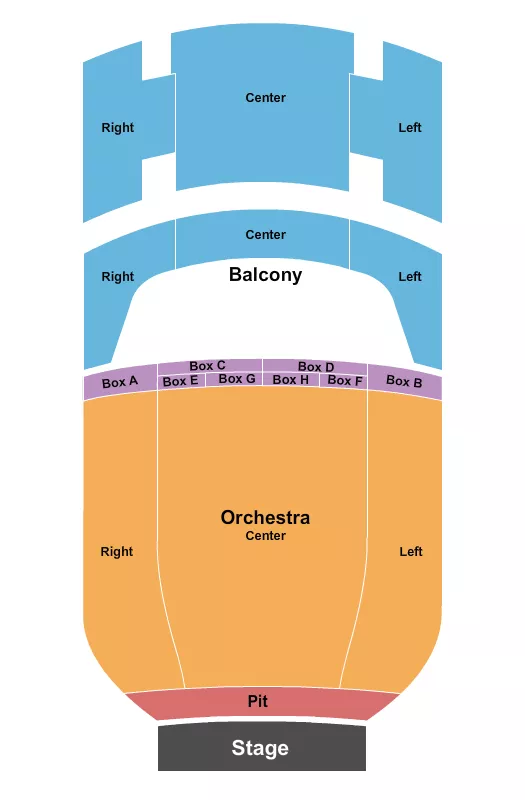 See Victory Theatre - IN - Endstage Pit events that use this seating chart configuration
Learn more about Victory Theatre - IN
Victory Theatre is a historic venue in Evansville, IN that has been providing entertainment to the community since it opened its doors in 1921. Its opulent interior includes a domed auditorium ceiling, soaring columns, elegant staircases, and ornate murals. It has hosted performances from local acts such as John Prine and Grammy award winners like Ella Fitzgerald. Evansville is a great destination for visitors looking to escape the hustle and bustle of everyday life. There are several museums and historical sites to explore, including Mesker Park Zoo and Botanic Garden, Hartke Pool at Garvin Park, and Angel Mounds State Historic Site. The city also offers plenty of restaurants, bars, clubs, and pubs and hosts a variety of festivals and outdoor concerts throughout the year. The Victory Theatre is a one-of-a-kind experience that shouldn't be missed. With its fascinating architecture and amazing productions, it is sure to provide a memorable experience for theatre and music enthusiasts!
FAQs about Victory Theatre - IN
Who plays at the Victory Theatre?
The Victory is home to the Evansville Philharmonic Orchestra.
Year Opened:
1921
Facts about Victory Theatre - IN
Event Dates and Pricing Information
| Performer | Date | Price | Tickets Available |
| --- | --- | --- | --- |
| Theresa Caputo | Oct 5, 2023 | From $94 | 148 |
| Hyprov: Improv Under Hypnosis | Oct 6, 2023 | From $58 | 589 |
| Matt Mathews | Oct 7, 2023 | From $90 | 369 |
| iLuminate | Oct 12, 2023 | From $71 | 617 |
| Charlie Berens | Oct 15, 2023 | From $38 | 510 |
| Los Chicos Del 512 | Oct 28, 2023 | From $53 | 798 |
| Craig Ferguson | Nov 9, 2023 | From $60 | 518 |
| Kip Moore | Nov 10, 2023 | From $64 | 534 |
| Brit Floyd | Nov 11, 2023 | From $65 | 469 |
| Henry Rollins | Nov 14, 2023 | From $58 | 438 |