Veterans Memorial Coliseum at Alliant Energy Center Tickets and Seating Charts - Madison, WI
The Alliant Energy Center is located in the southern portion of Madison, Wisconsin. Within this complex, there are several venues including Veterans Memorial Coliseum and a large Exhibition Hall. Covering more than 160 acres, it is safe to say that Alliant Energy Center is a huge draw in this part of the state.

In the past, the Veterans Memorial Coliseum was used as the home ice for the University of Wisconsin Badgers men's hockey team. Additionally, the venue has also hosted many concerts including big names such as Eric Clapton, Green Day, Brooks and Dunn, John Mayer, James Taylor, Alan Jackson, and The Grateful Dead among many others.

Veterans Memorial Coliseum has a seating capacity of 10,231, and is capable of hosting a large number of events. It opened in 1967, and is perhaps the most well known venue within the larger complex.

In Madison, Wisconsin, the Veterans Memorial Coliseum is well known for its large size, as well as the events that it hosts.



Alliant Energy Center - Veterans Memorial Coliseum - Endstage 3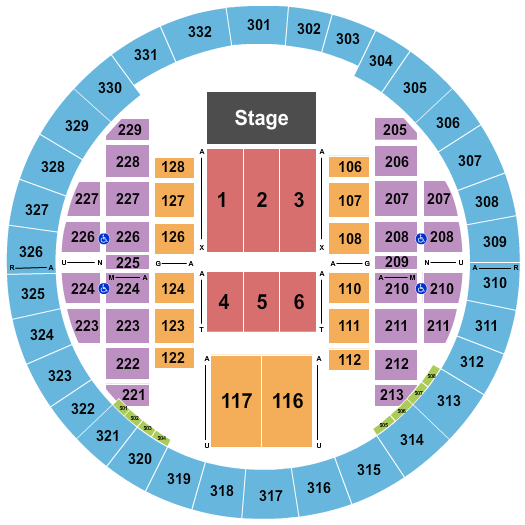 See Alliant Energy Center - Veterans Memorial Coliseum - Endstage 3 events that use this seating chart configuration
Alliant Energy Center - Veterans Memorial Coliseum - Keith Urban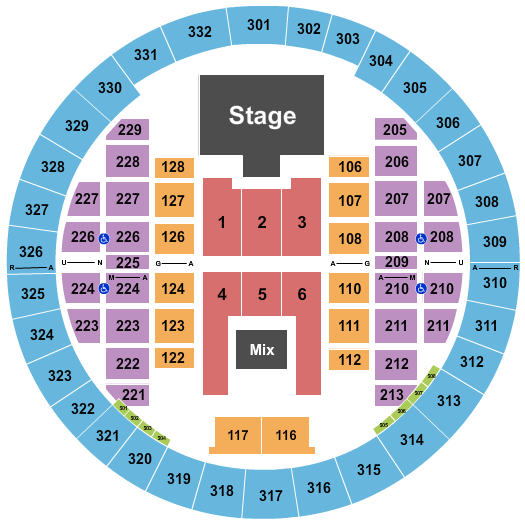 See Alliant Energy Center - Veterans Memorial Coliseum - Keith Urban events that use this seating chart configuration
Alliant Energy Center - Veterans Memorial Coliseum - Korn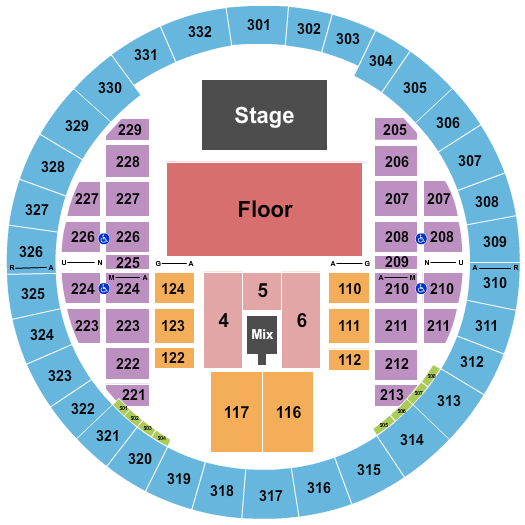 See Alliant Energy Center - Veterans Memorial Coliseum - Korn events that use this seating chart configuration
Alliant Energy Center - Veterans Memorial Coliseum - Monsters of Destruction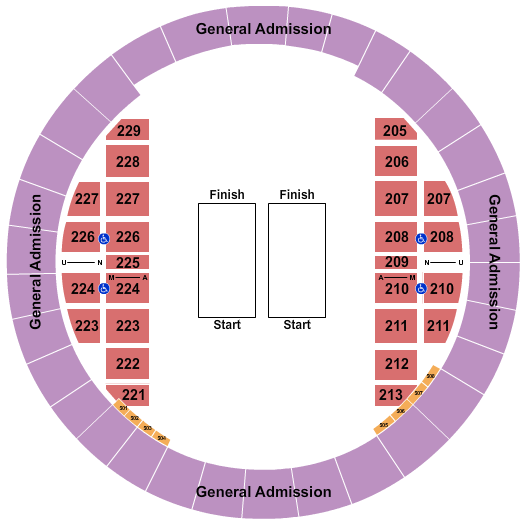 See Alliant Energy Center - Veterans Memorial Coliseum - Monsters of Destruction events that use this seating chart configuration
Alliant Energy Center - Veterans Memorial Coliseum - WWE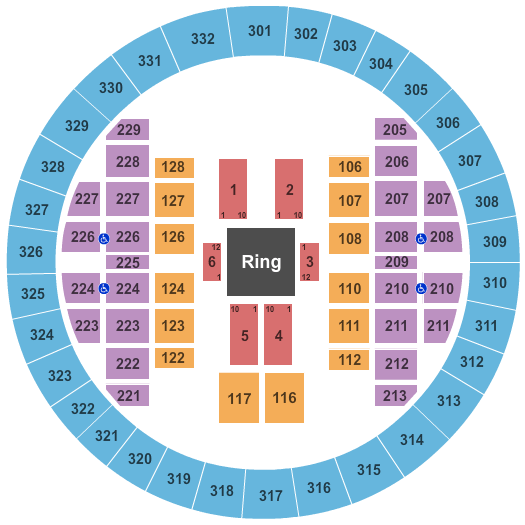 See Alliant Energy Center - Veterans Memorial Coliseum - WWE events that use this seating chart configuration
Q: Past Names/Nicknames:
A: Dane County Coliseum Dane County Expo Center
Q: Date/Year Built/Opened:
A: 1967