Ventura Music Hall Seating Charts
Ventura Music Hall - GA & Tables Seating Map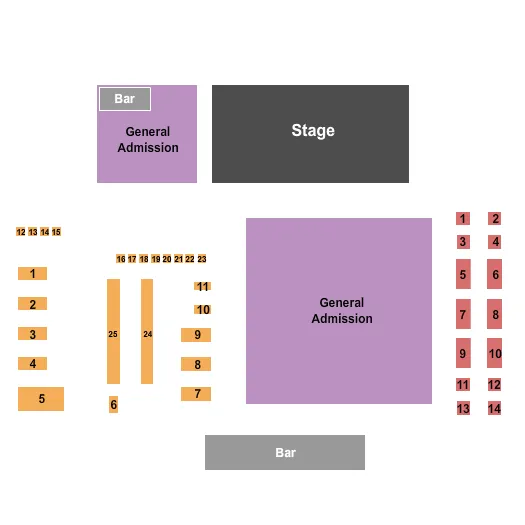 See Ventura Music Hall - GA & Tables events that use this seating chart configuration
Ventura Music Hall - GA & VIP Seating Map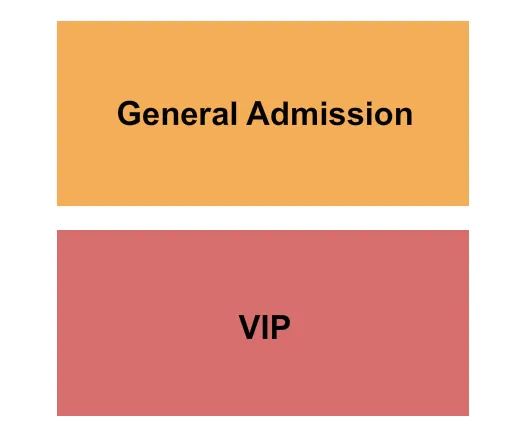 See Ventura Music Hall - GA & VIP events that use this seating chart configuration
Ventura Music Hall - General Admission Seating Map See Ventura Music Hall - General Admission events that use this seating chart configuration
Learn more about Ventura Music Hall
The Ventura Music Hall is the premier destination for seeing your favorite live music acts in Ventura, California. Located in the heart of downtown Ventura, this long-standing entertainment venue has grown to become a hub for local music and art in the surrounding community. Alongside live events and performances, the Music Hall also hosts comedy shows and movie screenings. It was built on the very site of the original 1927 Bank of Italy building which launched Ventura's historic Main Street walkway and is equipped with versatile amenities, perfect for any occasion or event imaginable. You'll certainly enjoy the area! Located midway between Los Angeles and Santa Barbara, CA, Ventura is a sunny city with a relaxed atmosphere. Explore its vibrant murals, gardens, parks, and beaches, and savor some delicious seafood dishes from beachfront restaurants. With museums, nightlife venues, family-friendly activities, and commercial and small business shopping attractions, it's easy to see why people keep coming back year after year! For a truly memorable night out, Ventura Music Hall is the place to go! With its expansive live music lineup and great food and drinks, it's the perfect venue for an evening of music and entertainment. Don't miss out on the experience - check out Ventura Music Hall today!
FAQs about Ventura Music Hall
Does Ventura Music Hall have food and a bar?
Yes! There are several bars throughout the venue. Food is available during the show from Ruff House BBQ.
Is parking available at Ventura Music Hal?
There is a parking lot at Ventura Music Hall. Additional parking available at Art's Corner Cafe (across the street) and the Miracle Rooter lot (at 1946 E. Thompson Blvd). If parking in all 3 locations is full, we recommend parking along Thompson Blvd.
Facts about Ventura Music Hall
Event Dates and Pricing Information
| Performer | Date | Price | Tickets Available |
| --- | --- | --- | --- |
| Glaive | Oct 4, 2023 | From $62 | 12 |
| Psychedelic Porn Crumpets | Oct 6, 2023 | From $47 | 22 |
| The Happy Fits | Oct 8, 2023 | From $51 | 18 |
| The Original Wailers | Oct 11, 2023 | From $49 | 43 |
| Party101 with Matt Bennett | Oct 12, 2023 | From $40 | 26 |
| Eli Young Band | Oct 13, 2023 | From $75 | 22 |
| Dean Lewis | Oct 14, 2023 | From $60 | 16 |
| Casey Frey | Oct 18, 2023 | From $54 | 10 |
| Powerman 5000 | Oct 20, 2023 | From $49 | 65 |
| Circles Around The Sun | Oct 21, 2023 | From $53 | 57 |