Valborg Theatre Tickets and Seating Charts - Boone, NC
Valborg Theatre Seating Charts
Valborg Theatre - Endstage Seating Map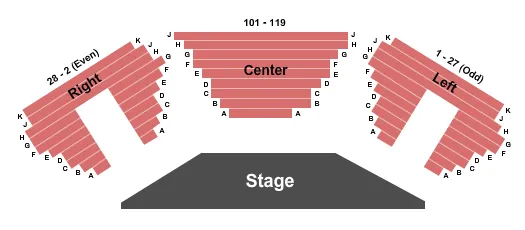 See Valborg Theatre - Endstage events that use this seating chart configuration
Valborg Theatre - General Admission Seating Map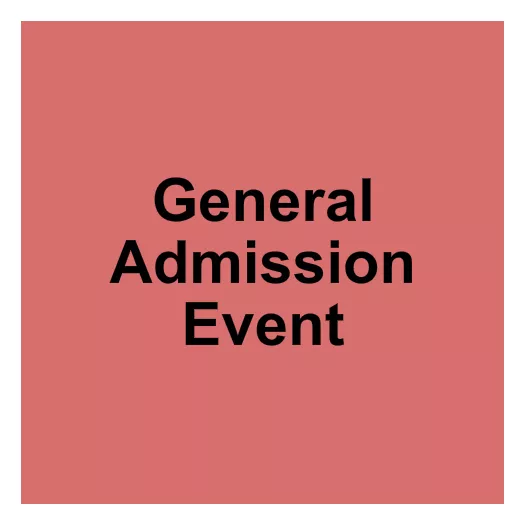 See Valborg Theatre - General Admission events that use this seating chart configuration
Learn more about Valborg Theatre
Valborg Theatre is a trusted event venue located in Boone, North Carolina and has been bringing entertainment and culture to the local community for almost 120 years. Established in 1903 with the help of a group of prominent locals, the theatre has become a beloved landmark. Over the years, the venue has hosted hundreds of performances from all different genres including drama productions, musicals, concerts and many more. From its beautiful murals on the walls to its timeless seasonal decorations, Valborg Theatre continues to be a beacon for arts and culture in Boone.

Boone, NC is located in the Blue Ridge Mountains and provides a unique combination of mountain charm and modern sophistication. Filled with natural beauty, there are numerous opportunities to enjoy outdoor activities such as hiking, biking, kayaking, fishing, camping and more. The downtown area boasts great shopping options while still maintaining its small-town feel. There are also many great restaurants offering an array of local delicacies that will please any palate. If you're looking for entertainment, there are various live music events at ASU's Farthing Auditorium or other nearby venues.

Visiting the Valborg Theatre is an unforgettable experience - make sure you don't miss out on a chance to see one of the fantastic shows that are always being performed here. Purchase your tickets online, by phone, or in person at the Schaefer Center for the Arts box office. Get your tickets now and start planning your visit to Valborg Theatre.
Event Dates and Pricing Information
| Performer | Date | Price | Tickets Available |
| --- | --- | --- | --- |
| Men on Boats | Feb 28, 2024 | From $33 | 60 |
| Men on Boats | Feb 29, 2024 | From $33 | 60 |
| Men on Boats | Mar 1, 2024 | From $33 | 60 |
| Men on Boats | Mar 2, 2024 | From $33 | 60 |
| Men on Boats | Mar 3, 2024 | From $33 | 60 |
| Appalachian Dance Ensemble | Apr 3, 2024 | From $29 | 2 |
| Appalachian Dance Ensemble | Apr 4, 2024 | From $29 | 2 |
| Appalachian Dance Ensemble | Apr 5, 2024 | From $29 | 2 |
| Appalachian Dance Ensemble | Apr 6, 2024 | From $29 | 2 |
| Appalachian Dance Ensemble | Apr 7, 2024 | From $29 | 2 |