Thunderbird Cafe Seating Charts
Thunderbird Cafe - Balc/GA Seating Map
See Thunderbird Cafe - Balc/GA events that use this seating chart configuration
Thunderbird Cafe - GA & L/U Balc Seating Map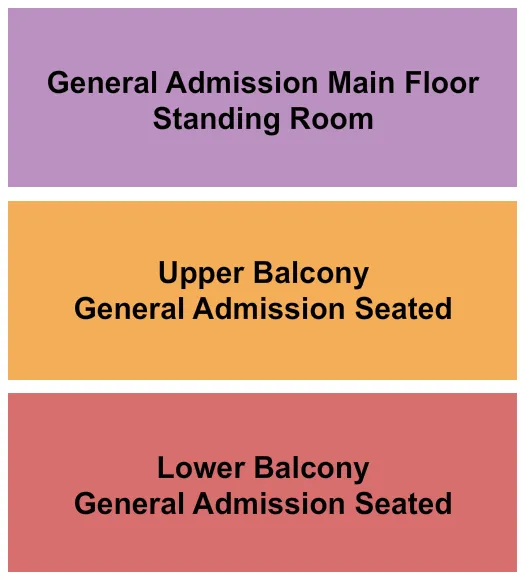 See Thunderbird Cafe - GA & L/U Balc events that use this seating chart configuration
Thunderbird Cafe - GA Floor/L & U Balc Seating Map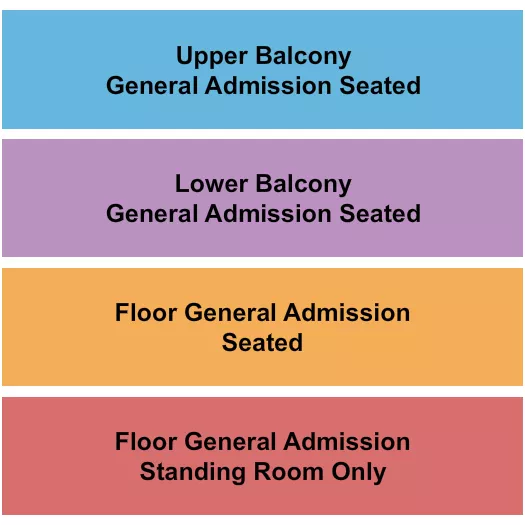 See Thunderbird Cafe - GA Floor/L & U Balc events that use this seating chart configuration
Thunderbird Cafe - GA/VIP Seating Map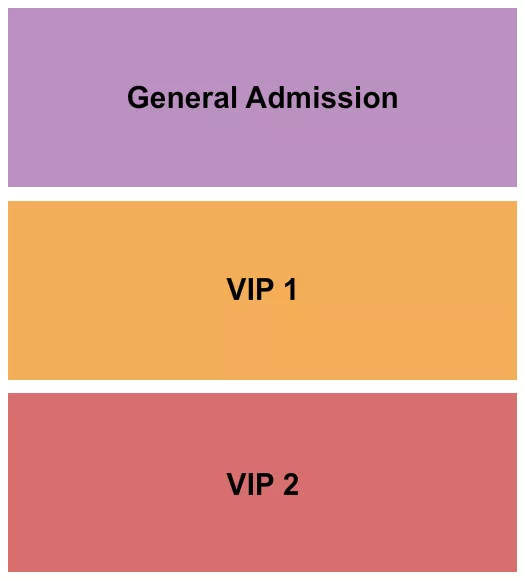 See Thunderbird Cafe - GA/VIP events that use this seating chart configuration
Thunderbird Cafe - General Admission Seating Map See Thunderbird Cafe - General Admission events that use this seating chart configuration
Learn more about Thunderbird Cafe
Located in Pittsburgh, PA, the Thunderbird Café & Music Hall is just the place to go for a night out full of entertainment. With both 21+ and 18+ performances happening year-round, you'll never be bored. They offer a bar with amazing drinks as well as unforgettable music show experiences. Opened in 1995, they have gained a reputation for their ability to offer intimate shows with plenty of nearby local bars and restaurants to explore. Genres performed include punk rock, jazz, indie, and folk. Visitors can look forward to seeing both touring acts and some of Pittsburgh's best up-and-coming talent.

Pittsburgh is a city full of history, culture, and attractions perfect for a weekend getaway. Its nightlife, museums and galleries, parks and gardens, and world-class sports teams and facilities make it a destination to experience. History buffs will be delighted with the abundance of historical attractions such as Fort Pitt Blockhouse and Point State Park. Furthermore, outdoor enthusiasts will find plenty to do throughout the city's parks and outdoor centers like Munhall's Keystone Metropark, which offers over 380 acres of woodland, fishing spots, and boating on Tuttle Creek Lake.

If you're looking for a night out with friends, a date night, or just some live music in Pittsburgh, the Thunderbird Café & Music Hall is the place to go. With its great atmosphere and food, you'll find some of the best performances around. So, come check out the Thunderbird Café - you won't regret it!
Event Dates and Pricing Information
| Performer | Date | Price | Tickets Available |
| --- | --- | --- | --- |
| Walter Trout | Oct 4, 2023 | From $76 | 8 |
| Mae | Oct 6, 2023 | From $44 | 16 |
| Everything Everything | Oct 7, 2023 | From $50 | 18 |
| Martin Sexton | Oct 8, 2023 | From $65 | 27 |
| G Flip | Oct 9, 2023 | From $24 | 18 |
| The National Parks | Oct 10, 2023 | From $32 | 41 |
| Tauk Moore | Oct 11, 2023 | From $60 | 18 |
| Southern Culture On The Skids | Oct 12, 2023 | From $42 | 57 |
| Brown Eyed Women - Grateful Dead Tribute | Oct 13, 2023 | From $37 | 6 |
| Genesis Owusu | Oct 15, 2023 | From $46 | 18 |