Terrace Theater at Long Beach Convention Center Seating Charts
Terrace Theater at Long Beach Convention Center - End Stage Seating Map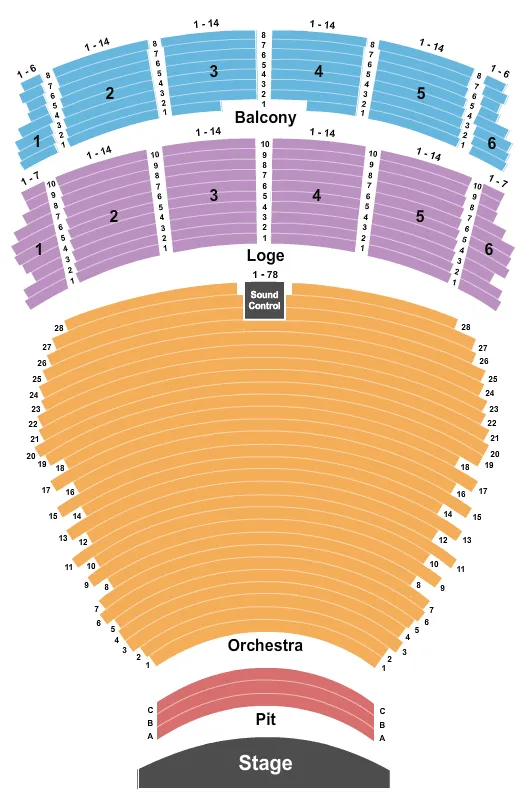 See Terrace Theater at Long Beach Convention Center - End Stage events that use this seating chart configuration
Terrace Theater at Long Beach Convention Center - End Stage No Pit Seating Map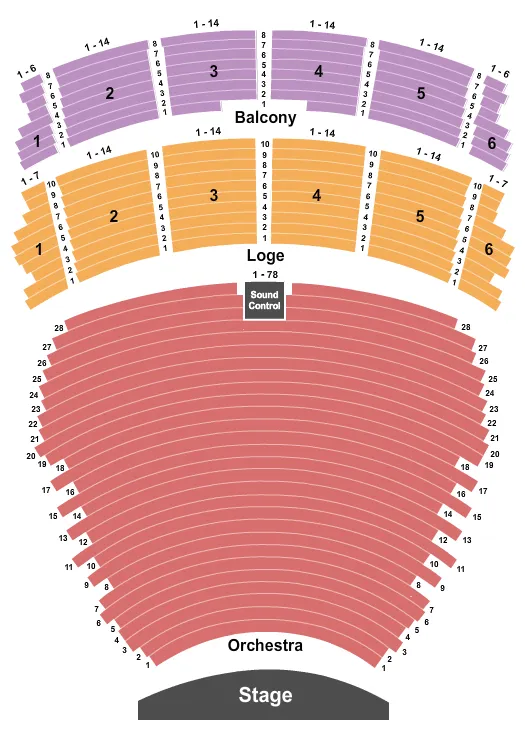 See Terrace Theater at Long Beach Convention Center - End Stage No Pit events that use this seating chart configuration
Terrace Theater at Long Beach Convention Center - End Stage Pit Seating Map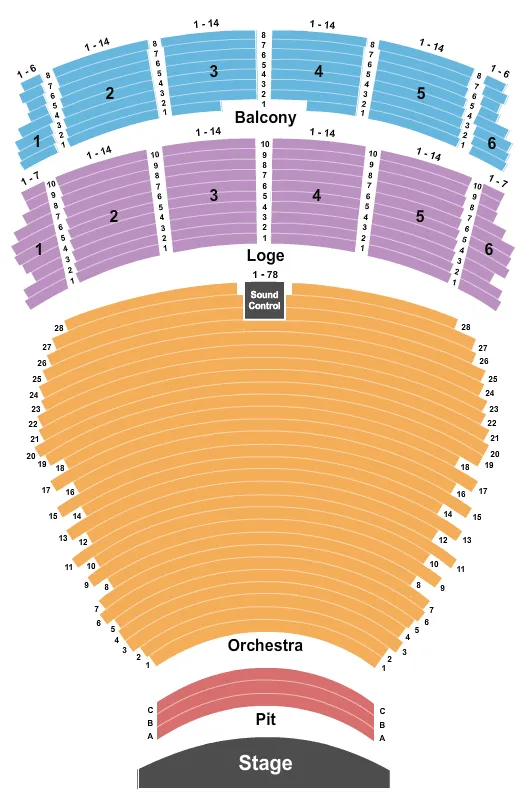 See Terrace Theater at Long Beach Convention Center - End Stage Pit events that use this seating chart configuration
Learn more about Terrace Theater at Long Beach Convention Center
The Terrace Theater is located in Long Beach, California. In addition to a great location, the Terrace Theater has a lot more to offer. From great architecture to a luxurious interior décor, this venue offers the best of the best.

The seating capacity of the Terrace Theater is 3,051. There are three seating sections at this venue. They include: orchestra, balcony, and loge. As you can see, no matter where you like to sit, the Terrace Theater has you covered.

The Terrace Theater is part of the larger complex known as the Long Beach Convention and Entertainment Center. Even though there are other venues located within this complex, the Terrace Theater is the most well known.

For a great time at a live performance, buy tickets for a show at the Terrace Theater in Long Beach, California.
Facts about Terrace Theater at Long Beach Convention Center
Capacity:
3,051
Year Opened:
1978
Nicknames:
Terrance Theater at Long Beach Performing Arts Center
Event Dates and Pricing Information
| Performer | Date | Price | Tickets Available |
| --- | --- | --- | --- |
| Blippi Live | Dec 6, 2023 | From $58 | 661 |
| The Nutcracker | Dec 16, 2023 | From $70 | 674 |
| The Nutcracker | Dec 16, 2023 | From $70 | 798 |
| The Nutcracker | Dec 17, 2023 | From $76 | 620 |
| The Nutcracker | Dec 22, 2023 | From $70 | 837 |
| The Nutcracker | Dec 23, 2023 | From $70 | 689 |
| The Nutcracker | Dec 23, 2023 | From $80 | 648 |
| Los Gallos Del Corrido | Jan 20, 2024 | From $81 | 851 |
| Paw Patrol Live | Feb 10, 2024 | From $59 | 850 |
| Paw Patrol Live | Feb 10, 2024 | From $62 | 825 |