Tacoma Dome Seating Charts
Tacoma Dome - Blake Shelton Seating Map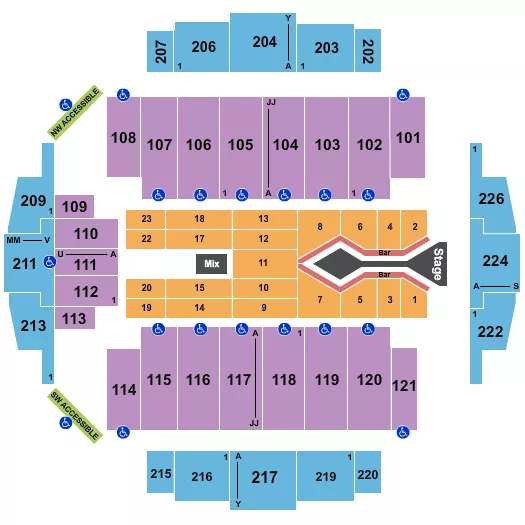 See Tacoma Dome - Blake Shelton events that use this seating chart configuration
Tacoma Dome - Cody Johnson Seating Map
See Tacoma Dome - Cody Johnson events that use this seating chart configuration
Tacoma Dome - End Stage 2 Seating Map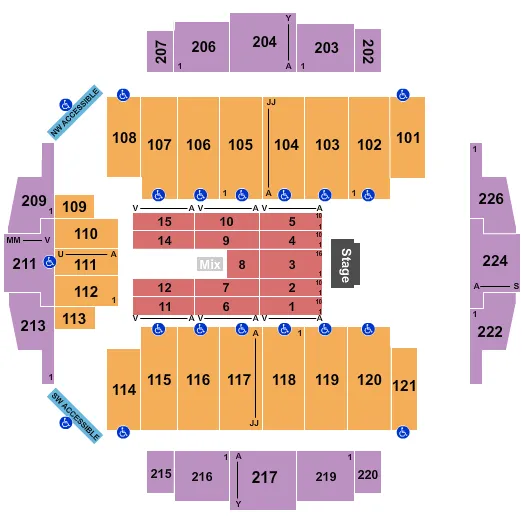 See Tacoma Dome - End Stage 2 events that use this seating chart configuration
Tacoma Dome - Endstage GA Floor Seating Map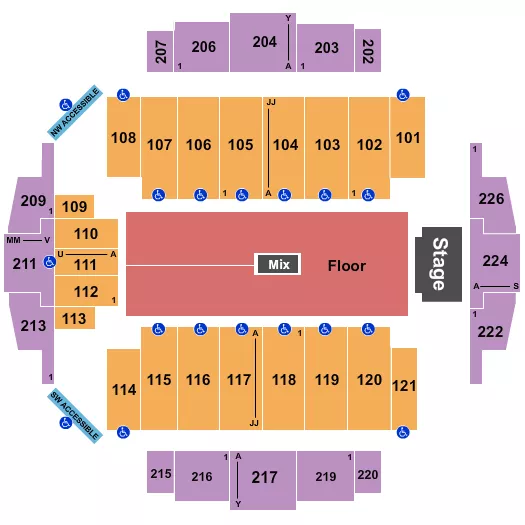 See Tacoma Dome - Endstage GA Floor events that use this seating chart configuration
Tacoma Dome - General Admission 2 Seating Map See Tacoma Dome - General Admission 2 events that use this seating chart configuration
Tacoma Dome - Monster Jam 2023 Seating Map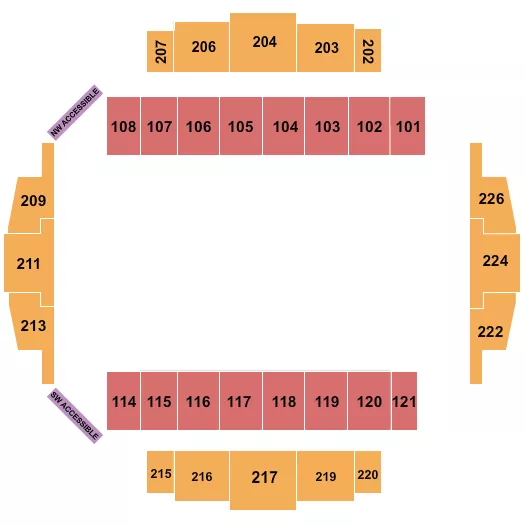 See Tacoma Dome - Monster Jam 2023 events that use this seating chart configuration
Tacoma Dome - Paw Patrol Seating Map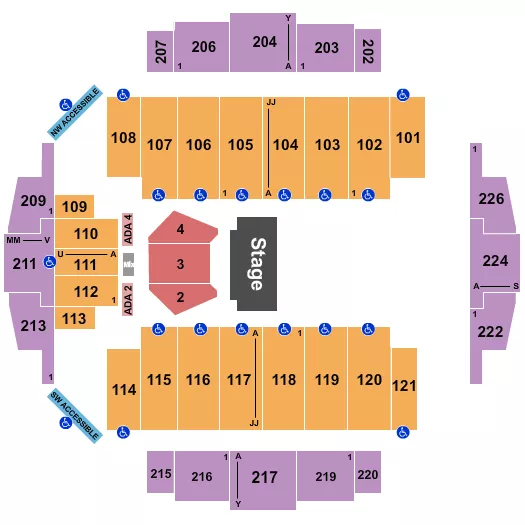 See Tacoma Dome - Paw Patrol events that use this seating chart configuration
Tacoma Dome - PBR 2 Seating Map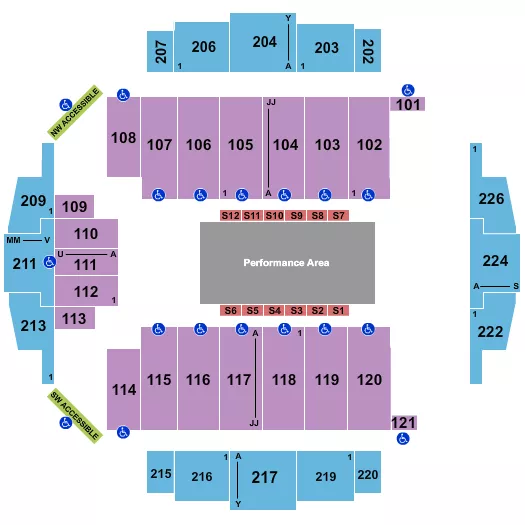 See Tacoma Dome - PBR 2 events that use this seating chart configuration
Tacoma Dome - Zach Bryan Seating Map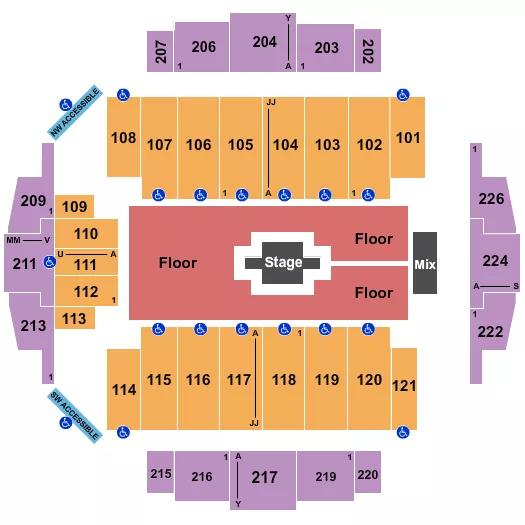 See Tacoma Dome - Zach Bryan events that use this seating chart configuration
Learn more about Tacoma Dome
With nearby Mt. Rainier providing a stunning backdrop, the wooden top of Tacoma Dome perfectly complements its natural setting. The Dome is
Washington
State's largest arena and one of the world's largest arenas with a wooden dome. The venue doesn't have a typical seating setup, providing the flexibility needed for the arena to host an array of sporting and entertainment events. This also allows guests to enjoy an up-close experience with excellent views and acoustics for concerts and special events.
Tacoma Dome opened in 1983 with a concert by David Bowie as part of his Serious Moonlight Tour. Since then, it's hosted a number of sporting events, concerts, trade shows, crusades, festivals and expos.
Lady Gaga
,
Ed Sheeran
, Bruno Mars, Chris Botti and
Blake Shelton
are among the headliners who have graced its stage.
Tacoma Dome is about 30 miles from the city of Seattle. Visitors from Seattle can take the commuter train or an express bus to the arena. There are dozens of hotels and restaurants in downtown
Tacoma
, which is less than a mile from the Dome. The Tacoma Dome parking lots have limited availability, but there are privately owned garages and lots downtown that offer easy alternatives to parking onsite. From these lots, guests can catch the Tacoma link light rail to the arena.
FAQs about Tacoma Dome
What time do doors open at the Tacoma Dome?
Doors typically open anywhere between 90 minutes to 2 hours prior to showtime at the Tacoma Dome. Be sure to check the listing on your ticket as showtimes will vary.
Are VIP Packages or Accessible Seating offered at the Tacoma Dome?
Tacoma Dome VIP seating packages and accessible seating section locations may vary per event. Please click the seating chart below or contact our customer service department to discuss options for accessible seating or VIP package purchases.
Facts about Tacoma Dome
Capacity:
23,000
Date Opened:
April 21, 1983
Event Dates and Pricing Information
| Performer | Date | Price | Tickets Available |
| --- | --- | --- | --- |
| Monster Jam | Jan 12, 2024 | From $43 | 1,874 |
| Monster Jam | Jan 13, 2024 | From $71 | 1,493 |
| Monster Jam | Jan 13, 2024 | From $57 | 2,663 |
| Monster Jam | Jan 14, 2024 | From $59 | 2,115 |
| Monster Jam | Jan 14, 2024 | From $44 | 2,893 |
| Excision | Feb 2, 2024 | From $794 | 6 |
| Excision | Feb 2, 2024 | From $169 | 36 |
| Excision | Feb 3, 2024 | From $224 | 16 |
| Excision | Feb 4, 2024 | From $136 | 21 |
| Turnpike Troubadours | Mar 7, 2024 | From $75 | 2,614 |