Stir Cove At Harrahs Tickets and Seating Charts - Council Bluffs, IA
Stir Cove At Harrahs Seating Charts
Stir Cove At Harrahs - GA with Party Pit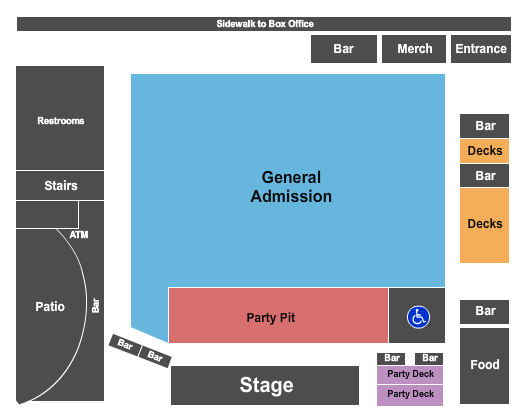 See Stir Cove At Harrahs - GA with Party Pit events that use this seating chart configuration
Stir Cove At Harrahs - General Admission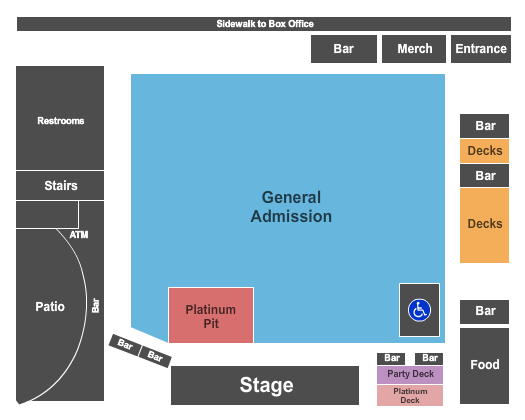 See Stir Cove At Harrahs - General Admission events that use this seating chart configuration
Learn more about Stir Cove At Harrahs
Stir Concert Cove has solidified itself as the Midwest's premiere, outdoor concert venue. Stir Cove hosts some of the biggest names in the industry with show stopping performances all summer long. With seating for over 3,500 people, Stir Cove provides live entertainment in a truly unique setting.
FAQs about Stir Cove At Harrahs
Q: What time do gates open at Stir Cove At Harrahs?
A: Gates typically open anywhere between 90 minutes to 2 hours prior to showtime at Stir Cove At Harrahs. Be sure to check the listing on your ticket as showtimes will vary.
Q: Looking for local Council Bluffs Amphitheater concerts?
A: Our event listing has a list of all Council Bluffs amphitheater concerts happening at Stir Cove At Harrahs. You can also check out events in neighboring cities by checking out our list of venues by state.
Facts about Stir Cove At Harrahs
Capacity:
3,500
Opened:
January 1, 1995