Stereo Garden Tickets & Seating Charts - Patchogue, NY
Stereo Garden Seating Charts
Stereo Garden - General Admission See Stereo Garden - General Admission events that use this seating chart configuration
Stereo Garden - VIP/GA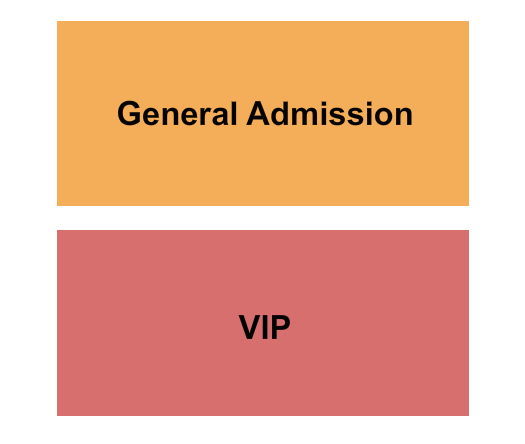 See Stereo Garden - VIP/GA events that use this seating chart configuration
Learn more about Stereo Garden
View Stereo Garden seating charts for live events! If you're planning to visit Stereo Garden in Patchogue, you'll want to make sure you have great seats. Get acquainted with Stereo Garden by using our seating chart below. This seating map features a complete layout of Stereo Garden seats and the locations of different ticket tiers. Simply click on a section to browse tickets and you'll be on your way to an unforgettable event experience!
Stereo Garden General Admission, Sections and Seating Chart
Events at Stereo Garden typically have General Admission (GA) or Standing Room Only (SRO) sections. These sections indicate seating or standing areas that are not assigned or reserved. These sections are also commonly referred to as PIT or lawn on tickets.
Some events at Stereo Garden may also have balcony or loge seating available. Tickets in these sections indicate seats that are assigned or reserved.
Seats in the Balcony section are typically positioned on a steep slope, meaning there may be a considerable difference in visibility between the low and high rows.
Seats in the loge section, often referred to as box seating, provide a more private concert viewing experience.
Stereo Garden Reviews, Interactive Seating Charts and Seat Views
Finding Stereo Garden seating charts with seat views or 3D views from your seat has proven to be a difficult task until now. Event Tickets Center provides fans with unbiased Stereo Garden reviews on our
venue guides
, including information on Stereo Garden seat numbers, row numbers, and tips on how to find great seats!
Are VIP Packages or Accessible Seating offered at Stereo Garden?
Stereo Garden VIP seating packages and accessible seating section locations may vary per event. Please click the seating chart below or contact our customer service department to discuss options for accessible seating or VIP package purchases.