Spectrum Center Seating Charts
Spectrum Center - Anuel AA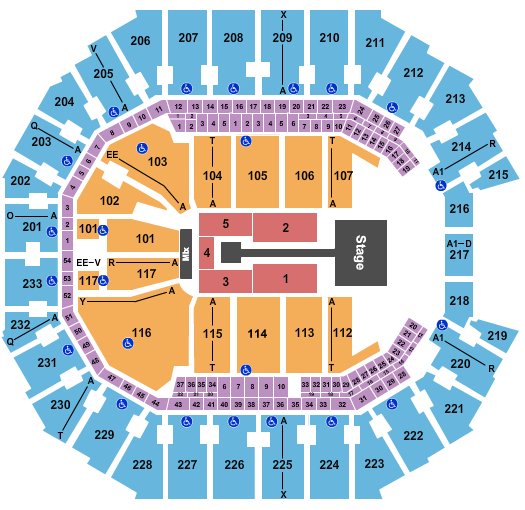 See Spectrum Center - Anuel AA events that use this seating chart configuration
Spectrum Center - Banda MS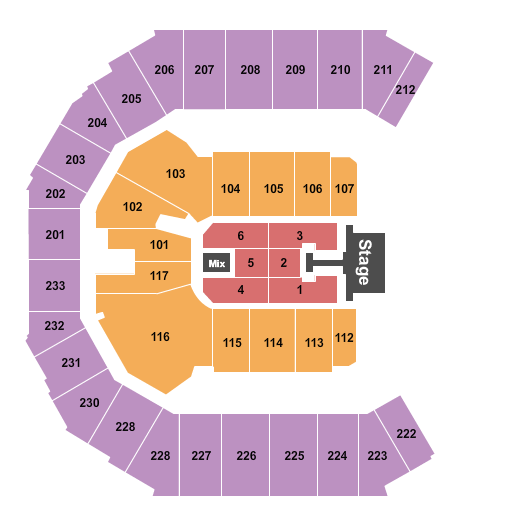 See Spectrum Center - Banda MS events that use this seating chart configuration
Spectrum Center - Basketball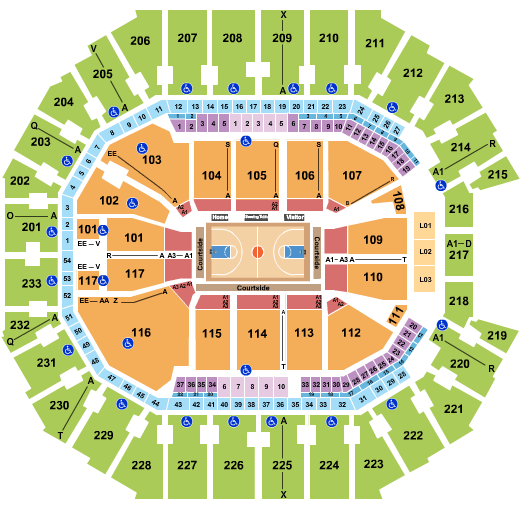 See Spectrum Center - Basketball events that use this seating chart configuration
Spectrum Center - Blink 182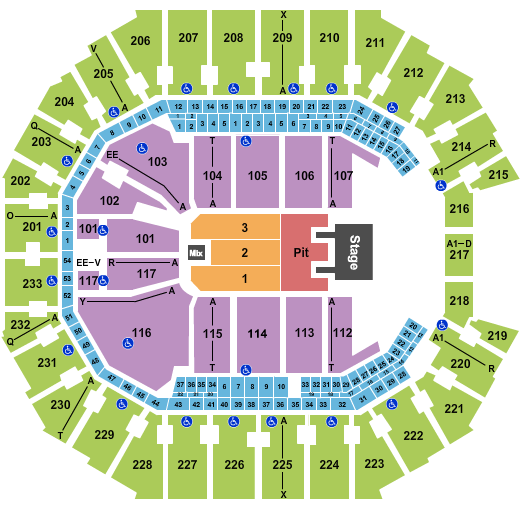 See Spectrum Center - Blink 182 events that use this seating chart configuration
Spectrum Center - Carrie Underwood 2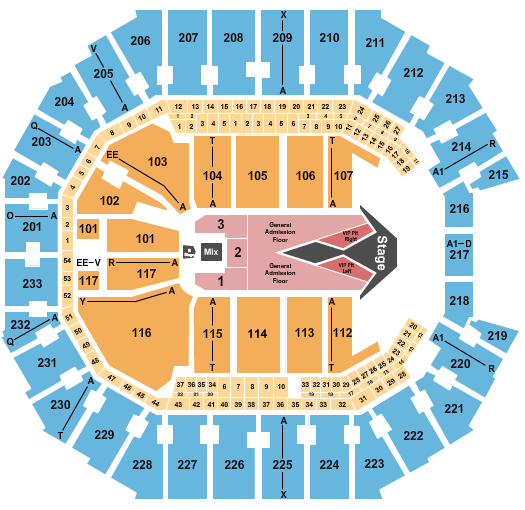 See Spectrum Center - Carrie Underwood 2 events that use this seating chart configuration
Spectrum Center - Endstage 3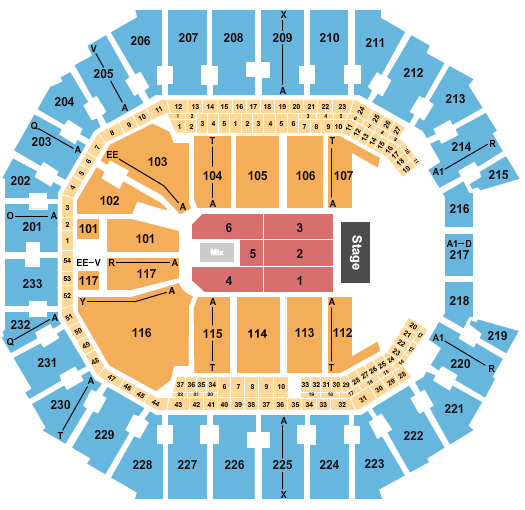 See Spectrum Center - Endstage 3 events that use this seating chart configuration
Spectrum Center - Endstage-2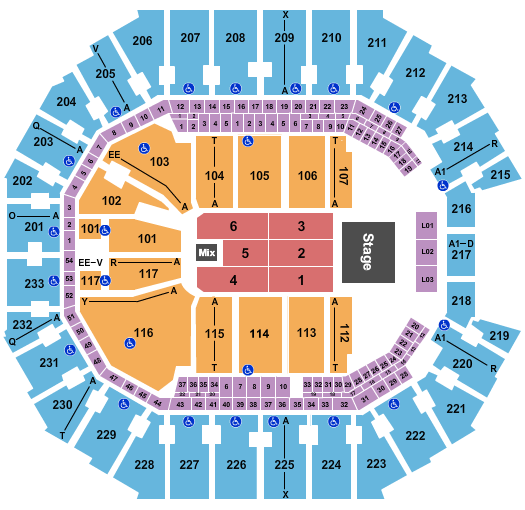 See Spectrum Center - Endstage-2 events that use this seating chart configuration
Spectrum Center - Jeff Dunham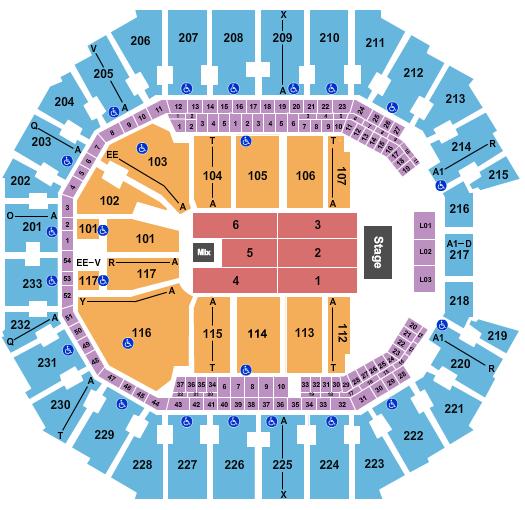 See Spectrum Center - Jeff Dunham events that use this seating chart configuration
Spectrum Center - Paramore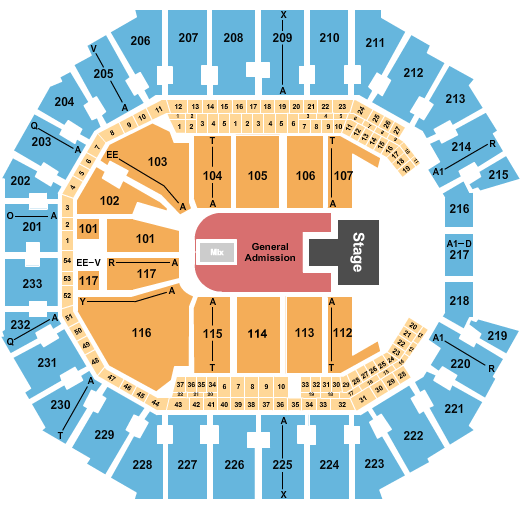 See Spectrum Center - Paramore events that use this seating chart configuration
Spectrum Center - Rauw Alejandro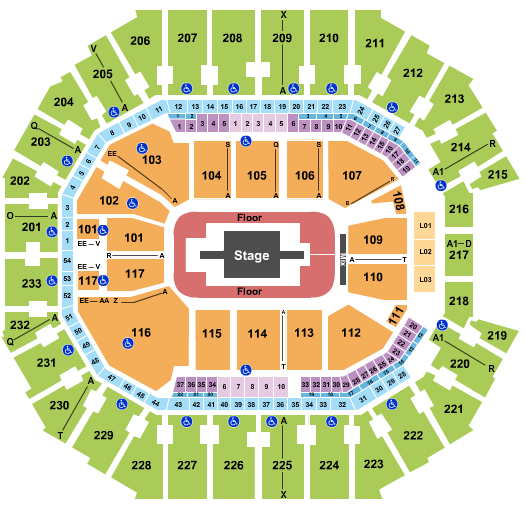 See Spectrum Center - Rauw Alejandro events that use this seating chart configuration
Spectrum Center - WWE-2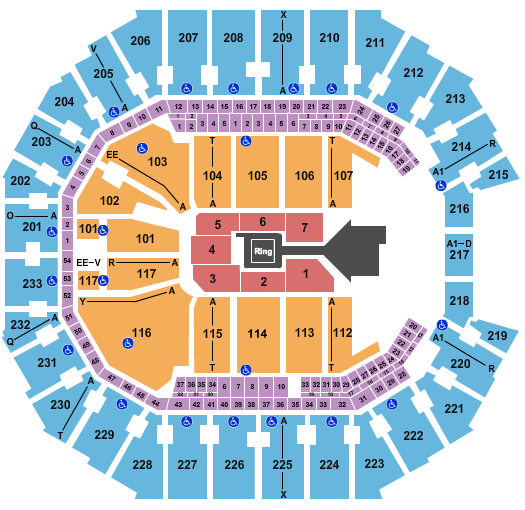 See Spectrum Center - WWE-2 events that use this seating chart configuration
Learn more about Spectrum Center
The Spectrum Center in Charlotte, North Carolina, is a versatile venue that's hosted everything from NCAA basketball tournaments and the Democratic National Convention to bull riding and standup comedy. It's also been the home of the NBA's
Charlotte Hornets
since it opened in 2005, and it's a popular stop for musicians—notable concerts at the center have included Bon Jovi, Bruce Springsteen, Carrie Underwood, Dolly Parton, Kanye West, Nickelback and Van Halen.
Situated in central Charlotte not far from the Carolina Panthers' Bank of America Stadium, the Spectrum Center is easily accessible off of Interstate 277. With thousands of parking spaces available within a 15-minute walk of the Spectrum Center, driving to the stadium is a cinch. Fans can also park at one of the nearby park-and-ride lots or take the Lynx train to Trade Street Station. Be sure to leave large banners or flags, noisemakers, Frisbees, poles, tripods, selfie sticks and strollers at home.
The Uptown neighborhood of Charlotte is just a short walk from the center and features a variety of restaurants, from chic bistros to kid-friendly steakhouses. Before Hornets games, you'll find every bar in the surrounding area filled with fans on their way to the stadium. Dozens of hotels are also nearby, ranging from budget to upscale accommodations. Local attractions include the NASCAR Hall of Fame, the Bechtler Museum of Modern Art and the Charlotte Convention Center.
Capacity:
20,200
Past Names:
Time Warner Cable Arena, Charlotte Bobcats Arena
Date/Year Built/Opened:
October 2005
FAQs about Spectrum Center
Q: What time do doors open at Spectrum Center?
A: Doors typically open anywhere between 90 minutes to 2 hours prior to showtime at Spectrum Center. Be sure to check the listing on your ticket as showtimes will vary.
Q: Who plays at Spectrum Center?
A: The Charlotte Hornets are the home team at the Spectrum Center.
Facts about Spectrum Center
Capacity:
20,200
Past Names:
Time Warner Cable Arena, Charlotte Bobcats Arena
Date/Year Built/Opened:
October 2005