Smoky Mountain Center For The Performing Arts Tickets and Seating Charts - Franklin, NC
Smoky Mountain Center for the Performing Arts Seating Charts
Smoky Mountain Center for the Performing Arts - End Stage Seating Map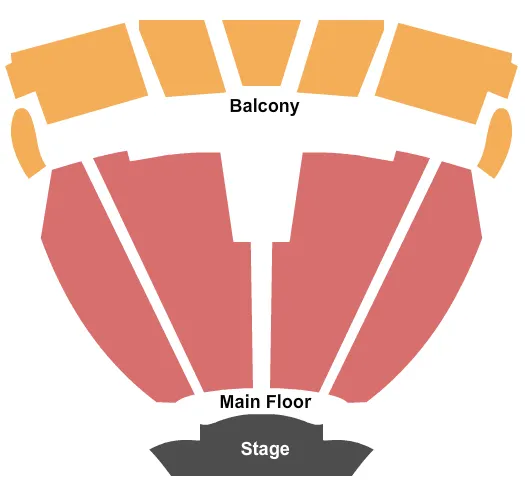 See Smoky Mountain Center for the Performing Arts - End Stage events that use this seating chart configuration
Learn more about Smoky Mountain Center for the Performing Arts
The Smoky Mountain Center for the Performing Arts is the premier event venue located in Franklin, North Carolina. The 1,500-seat facility features state-of-the-art audio and visual technology and has been serving audiences since 2003. It hosts a variety of performances, from classical music concerts to musical theater productions and folk music festivals.

Franklin, NC is a great area with plenty of experience to offer. Located in the western North Carolina mountains, it offers local history, lovely scenery, and charming shops. Main Street Historic District has unique architecture of buildings over 100 years old, and Nantahala National Forest is perfect for hiking and camping. Enjoy seafood dishes with panoramic views along the Nantahala River and refuel at one of the many fine restaurants featuring traditional southern cuisine. You can also visit galleries around town showcasing works by local artists such as quilts, pottery and sculptures, and catch concerts at the outdoor amphitheater.

No matter what kind of performance you're looking for, the Smoky Mountain Center for the Performing Arts has it. From regional recitals to world-renowned musicals, there's something for everybody at this incredible venue.
Event Dates and Pricing Information