Santander Arena Seating Charts
Santander Arena - CenterStage Seating Map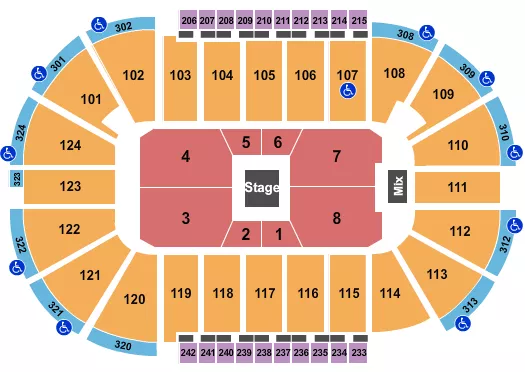 See Santander Arena - CenterStage events that use this seating chart configuration
Santander Arena - Don Omar Seating Map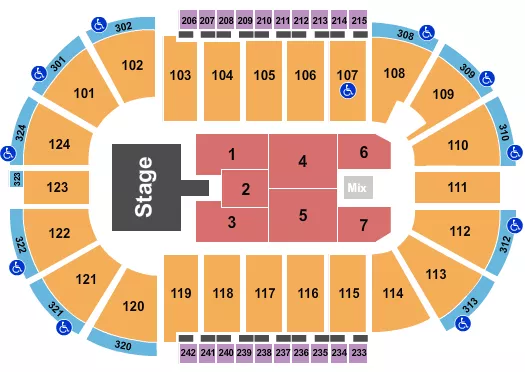 See Santander Arena - Don Omar events that use this seating chart configuration
Santander Arena - End Stage 4 Seating Map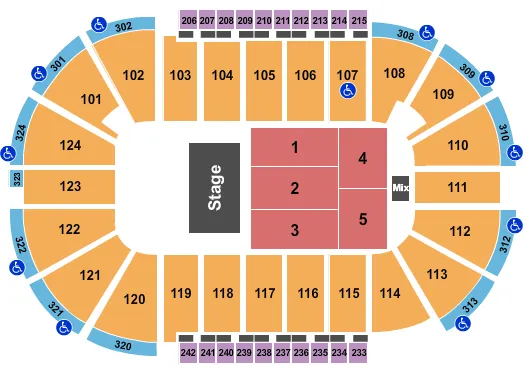 See Santander Arena - End Stage 4 events that use this seating chart configuration
Santander Arena - Endstage 7 Seating Map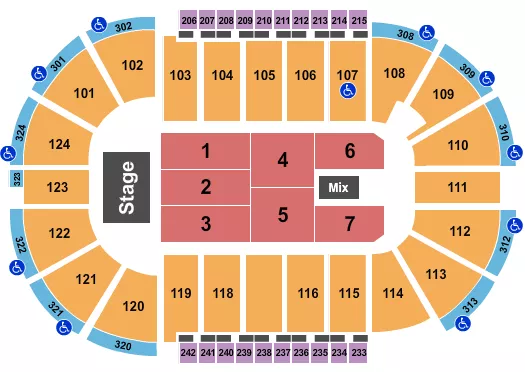 See Santander Arena - Endstage 7 events that use this seating chart configuration
Santander Arena - Endstage 8 Seating Map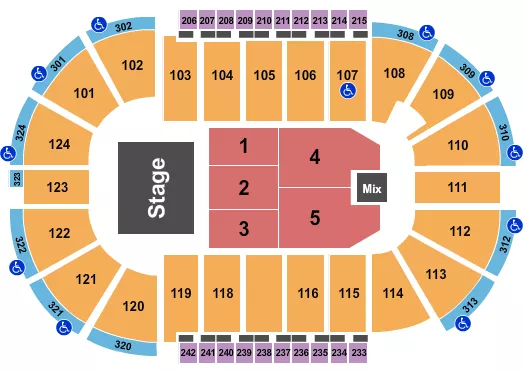 See Santander Arena - Endstage 8 events that use this seating chart configuration
Santander Arena - Half House Pit Seating Map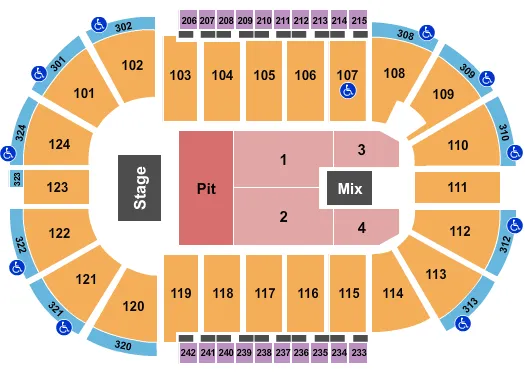 See Santander Arena - Half House Pit events that use this seating chart configuration
Santander Arena - Half House-2 Seating Map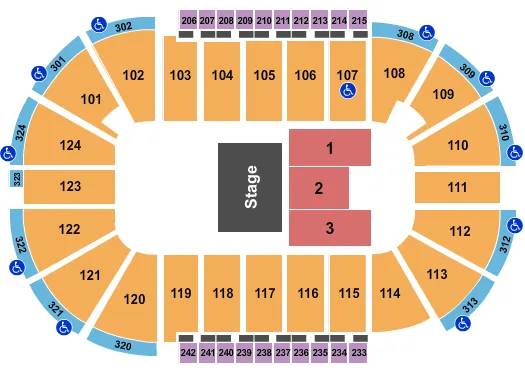 See Santander Arena - Half House-2 events that use this seating chart configuration
Santander Arena - Harlem Globetrotters Seating Map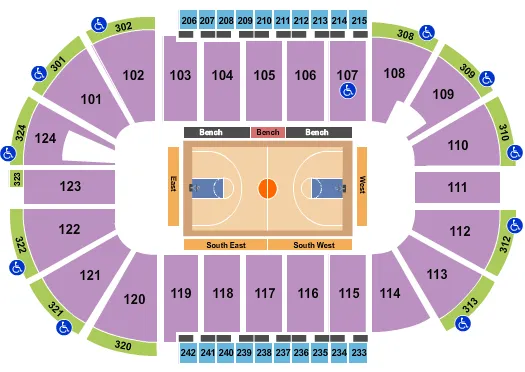 See Santander Arena - Harlem Globetrotters events that use this seating chart configuration
Santander Arena - Hockey Seating Map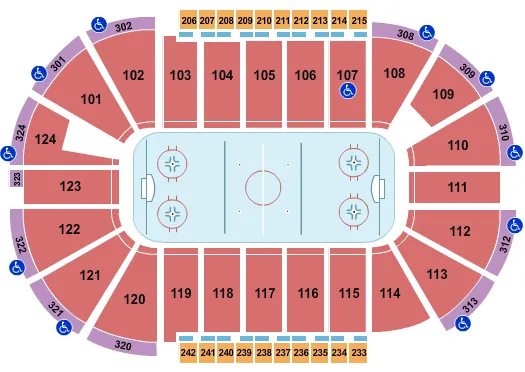 See Santander Arena - Hockey events that use this seating chart configuration
Santander Arena - Open Floor Seating Map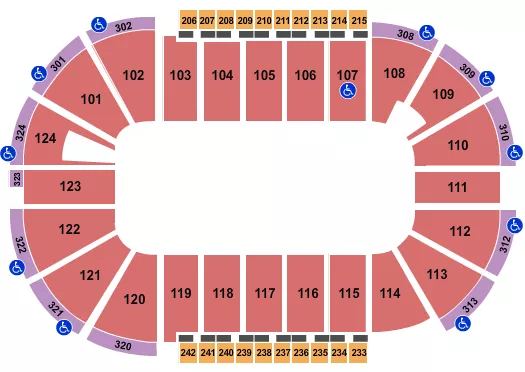 See Santander Arena - Open Floor events that use this seating chart configuration
Santander Arena - Theater Seating Map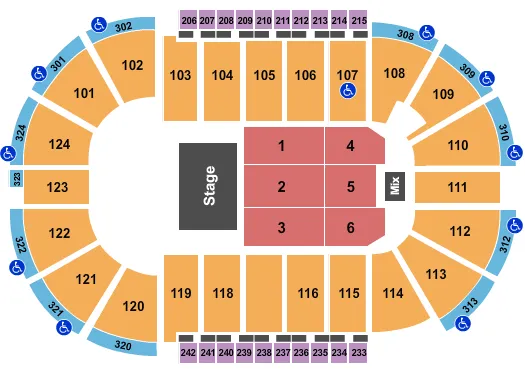 See Santander Arena - Theater events that use this seating chart configuration
Learn more about Santander Arena
Santander Arena is located in
Reading, PA
. Since opening in 2001 this venue has easily become known as one of the tops in the eastern part of the state. With so much to offer performers and fans, there is no denying that Santander Arena will be around for a long time.
The seating capacity at Santander Arena is 7,083. This is large enough to accommodate a wide variety of performances, but small enough to let the fans feel like they are in on the action; this is exactly what designers had in mind for this venue.
Santander Arena has hosted many great concerts including those by The
Beach Boys
,
Stevie Nicks
,
Tool
, and many others.
Capacity:
9,000
Past Names/Nicknames:
Sovereign Center
Date/Year Built/Opened:
2001
Event Dates and Pricing Information
| Performer | Date | Price | Tickets Available |
| --- | --- | --- | --- |
| Reading Royals | Dec 9, 2023 | From $15 | 1,173 |
| Lindsey Stirling | Dec 11, 2023 | From $77 | 386 |
| Reading Royals | Dec 15, 2023 | From $10 | 2,283 |
| Reading Royals | Dec 29, 2023 | From $13 | 2,232 |
| Reading Royals | Dec 30, 2023 | From $15 | 2,257 |
| Reading Royals | Dec 31, 2023 | From $15 | 2,103 |
| World Championship Ice Racing Series | Jan 6, 2024 | From $24 | 2,480 |
| Reading Royals | Jan 12, 2024 | From $15 | 2,393 |
| Reading Royals | Jan 13, 2024 | From $17 | 2,297 |
| Reading Royals | Jan 15, 2024 | From $14 | 2,243 |