Rupp Arena At Central Bank Center Seating Charts
Rupp Arena At Central Bank Center - Basketball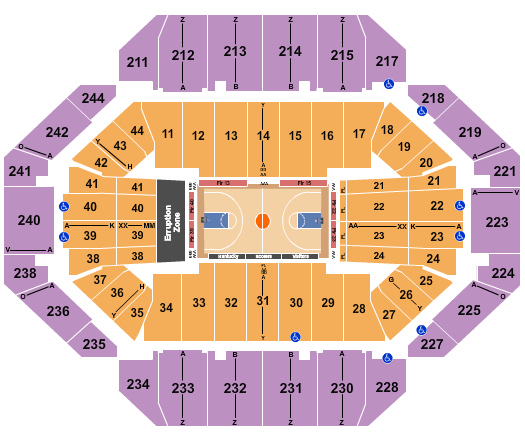 See Rupp Arena At Central Bank Center - Basketball events that use this seating chart configuration
Rupp Arena At Central Bank Center - Comedy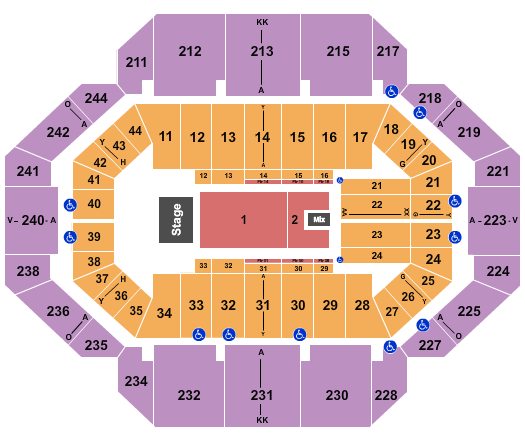 See Rupp Arena At Central Bank Center - Comedy events that use this seating chart configuration
Rupp Arena At Central Bank Center - Disney On Ice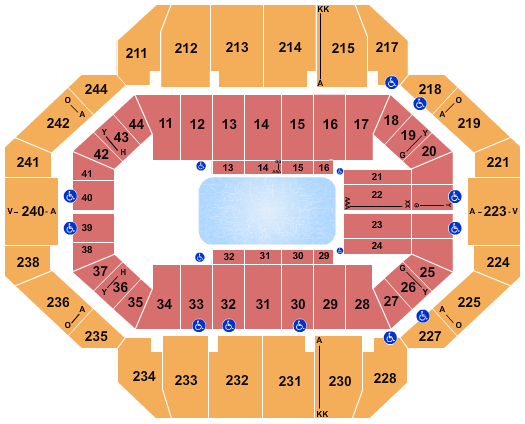 See Rupp Arena At Central Bank Center - Disney On Ice events that use this seating chart configuration
Rupp Arena At Central Bank Center - End Stage GA Floor
See Rupp Arena At Central Bank Center - End Stage GA Floor events that use this seating chart configuration
Rupp Arena At Central Bank Center - GA/VIP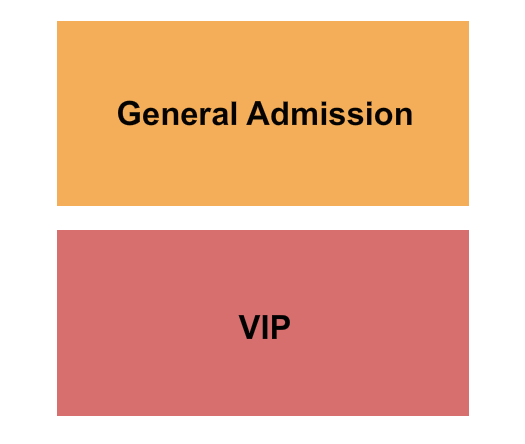 See Rupp Arena At Central Bank Center - GA/VIP events that use this seating chart configuration
Rupp Arena At Central Bank Center - Journey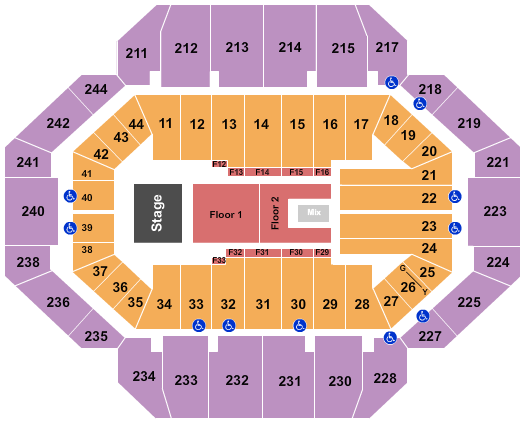 See Rupp Arena At Central Bank Center - Journey events that use this seating chart configuration
Rupp Arena At Central Bank Center - Kane Brown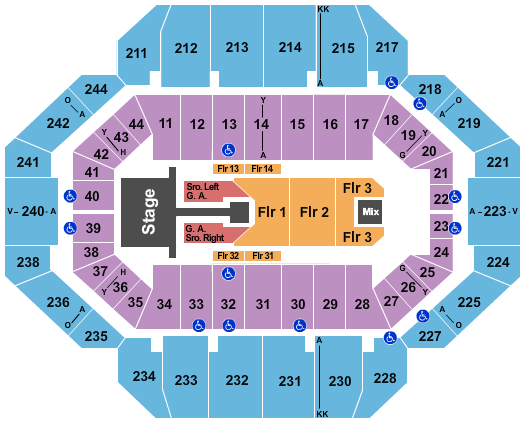 See Rupp Arena At Central Bank Center - Kane Brown events that use this seating chart configuration
Rupp Arena At Central Bank Center - Kenny Chesney 2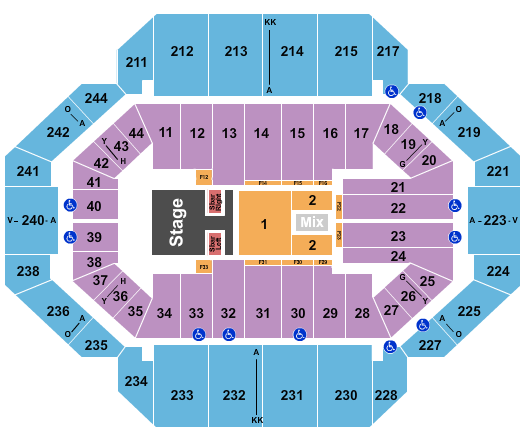 See Rupp Arena At Central Bank Center - Kenny Chesney 2 events that use this seating chart configuration
Rupp Arena At Central Bank Center - Lizzo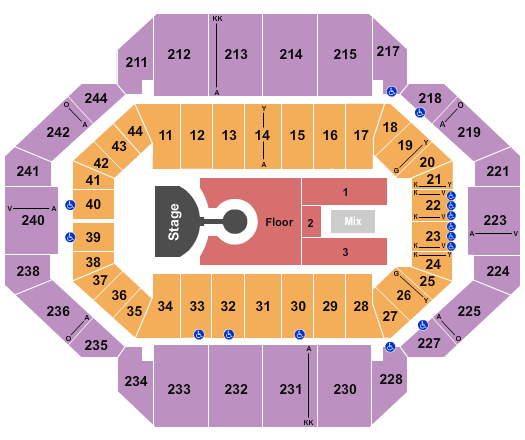 See Rupp Arena At Central Bank Center - Lizzo events that use this seating chart configuration
Rupp Arena At Central Bank Center - Open Floor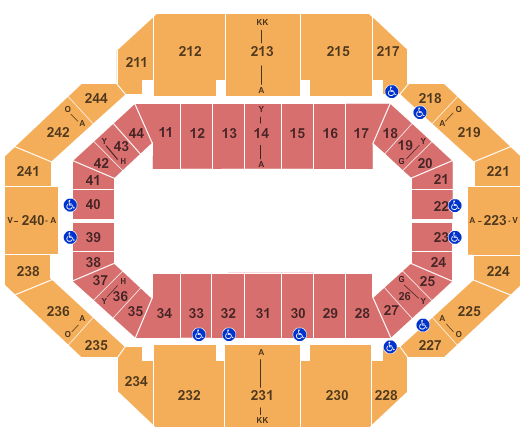 See Rupp Arena At Central Bank Center - Open Floor events that use this seating chart configuration
Rupp Arena At Central Bank Center - Parker McCollum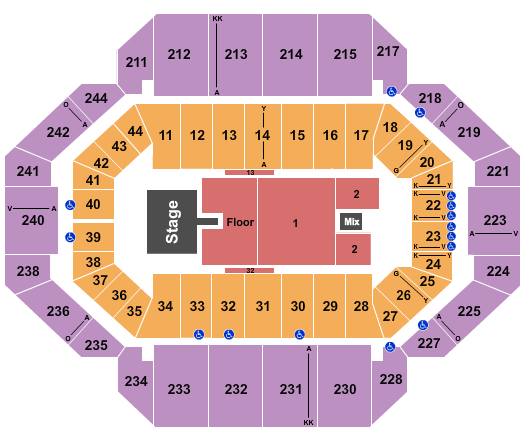 See Rupp Arena At Central Bank Center - Parker McCollum events that use this seating chart configuration
Rupp Arena At Central Bank Center - Thomas Rhett 2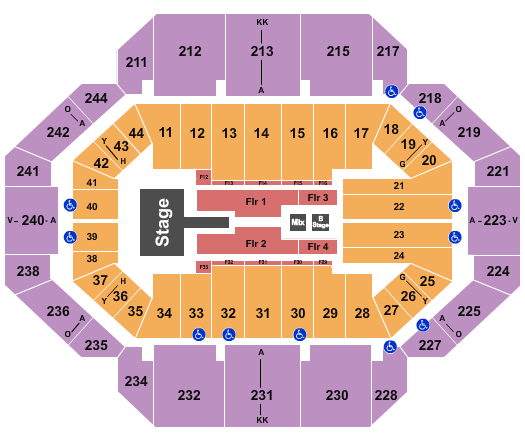 See Rupp Arena At Central Bank Center - Thomas Rhett 2 events that use this seating chart configuration
Rupp Arena At Central Bank Center - Tobymac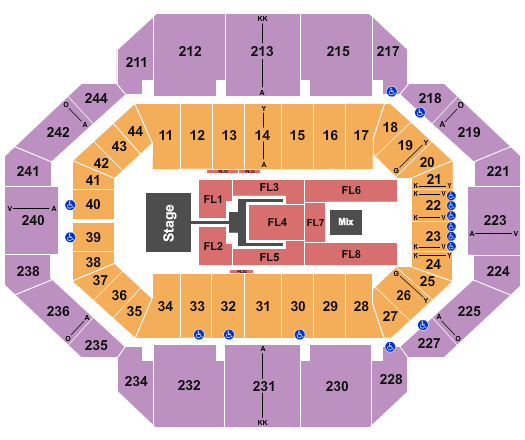 See Rupp Arena At Central Bank Center - Tobymac events that use this seating chart configuration
Learn more about Rupp Arena At Central Bank Center
Rupp Arena At Central Bank Center is more than a venue to the 400,000 University of Kentucky fans who visit each season to cheer on the Wildcats. To them, it feels more like home. Located in lively downtown Lexington, it's named after iconic college basketball coach Adolph Rupp.

The Wildcats played their first game at the arena in 1976, and they've claimed four national championships since then. Rupp Arena also set an attendance record for the NCAA Sweet Sixteen tournament with 21,283 attendees in 1987.

The arena's reputation goes beyond basketball, and it's hosted numerous renowned musical acts over the years. Bandleader Lawrence Welk opened the venue with a performance in 1976, and the legendary Rolling Stones set an attendance record for an indoor concert in Kentucky when they performed to 23,000 fans in 1979. The venue has also seen performances by pop superstar Taylor Swift and jam icons Phish, among others.

Rupp Arena is nestled in the heart of downtown Lexington. There are nearly 100 restaurants within walking distance and ample lodging in the area. For those looking to explore the history of the city, there are several walking tours available, not to mention the Explorium of Lexington, which is a must-visit for the whole family. For those who drive into the city, there are more than 10,000 parking spots within a 10-minute walk of the arena.

FAQs about Rupp Arena At Central Bank Center
Q: Are VIP Packages or Accessible Seating offered at Rupp Arena?
A: Rupp Arena VIP seating packages and accessible seating section locations may vary per event. Please click the seating chart below or contact our customer service department to discuss options for accessible seating or VIP package purchases.
Facts about Rupp Arena At Central Bank Center
Capacity:
23,500
Date Opened:
November 28, 1976