Royale Boston Seating Charts
Royale Boston - GA/VIP Seating Map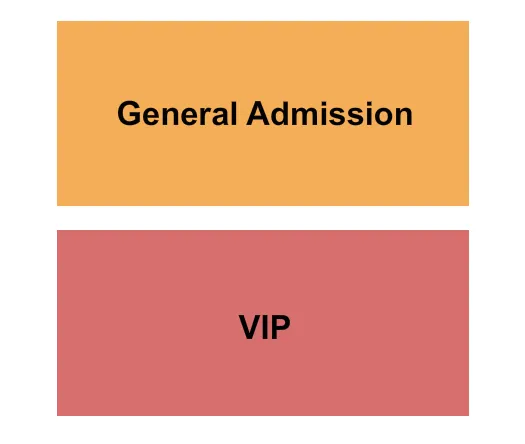 See Royale Boston - GA/VIP events that use this seating chart configuration
Royale Boston - General Admission Seating Map See Royale Boston - General Admission events that use this seating chart configuration
Learn more about Royale Boston
Royale is an iconic live music venue in Boston, MA, that has been entertaining customers for over a decade. Originally opened in 2010, this venue has grown to become one of the city's favorite places to see a variety of concerts and performances from both local and international artists. From hip-hop to house music, as well as rock and roll to reggae - you can find it all at Royale. The top-notch entertainment paired with unique artwork adorning the walls has earned it the reputation of being one of the most sought-after venues in the city. It's no wonder why Royale is seen as Boston's premier destination when it comes to live music!

Royale has a rich history that dates back to 1918, when it was built as an opera house called the B.F. Keith Memorial Theatre. The theater hosted many famous performers over the years, such as Mae West, Bob Hope, Duke Ellington, Louis Armstrong, and Frank Sinatra. In 1933, the theater was converted into a movie palace called the RKO Keith's Memorial Theatre. In 1980, it became a disco club called Metro. In 2008, it was renovated and reopened as Royale by Big Night Entertainment Group. Royale has two floors with different atmospheres and capacities. The main floor features a large stage with state-of-the-art sound and lighting systems, a spacious dance floor with VIP booths, four bars, and a mezzanine balcony overlooking the action. The lower level has its own entrance, stage, bar, lounge area, and DJ booth. The lower level can be rented for private events or used as an alternative space for smaller shows.

Boston is a city filled with character and charm, providing plenty of outdoor activities such as walking tours or kayaking around the Charles River or Harbor Islands. Spend an afternoon exploring family attractions such as the New England Aquarium or take an excursion out of town to see historic sites like Lexington, Concord and Plymouth Plantation. For nightlife lovers, there is no shortage of celebrations in one of America's most vibrant cities - find your favorite watering hole for live music or enjoy rooftop terraces with sweeping panoramic views of Downtown Boston.

Whether you're looking for a bingo game, a trusted delivery service partner, or an amazing video game for free, Royale has something for everyone. With plenty of fun and exciting events taking place here regularly, you'll never be bored on your visit.
Event Dates and Pricing Information
| Performer | Date | Price | Tickets Available |
| --- | --- | --- | --- |
| Becky Hill | Oct 5, 2023 | From $44 | 17 |
| George Clanton | Oct 6, 2023 | From $52 | 20 |
| Summrs | Oct 9, 2023 | From $61 | 19 |
| The Aces | Oct 10, 2023 | From $46 | 24 |
| Oxxxymiron | Oct 13, 2023 | From $167 | 9 |
| MK - Marc Kinchen | Oct 13, 2023 | From $72 | 21 |
| Peter McPoland | Oct 14, 2023 | From $49 | 21 |
| Melt - Band | Oct 20, 2023 | From $48 | 20 |
| Westend | Oct 20, 2023 | From $38 | 18 |
| The Brook and The Bluff | Oct 22, 2023 | From $41 | 19 |