Pullo Family Performing Arts Center Tickets and Seating Charts - York, PA
Pullo Family Performing Arts Center Seating Charts
Pullo Family Performing Arts Center - End Stage Seating Map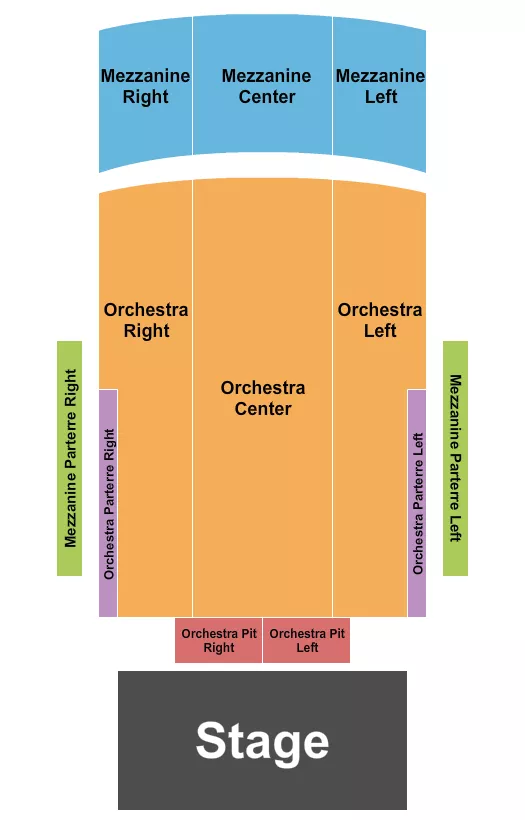 See Pullo Family Performing Arts Center - End Stage events that use this seating chart configuration
Learn more about Pullo Family Performing Arts Center
Located in York, Pennsylvania, the Pullo Family Performing Arts Center (Pullo Center) is an incredible event venue with something for everyone. In the heart of York County, PA, its versatile facility provides an ideal setting for local and national acts alike. Whether it's a comedy show, rock concert or Broadway Touring Production, the Pullo Center does not disappoint its patrons. To top off a great night out in town; this grand venue is situated firmly on Penn State's campus with easy access and plenty of parking nearby. Since opening its doors over nine years ago, this beautiful performing arts center has provided many thrilling theatrical experiences to countless numbers of people from all over Central Pennsylvania and beyond. You're guaranteed an enjoyable experience with comfortable seating, generous stage space, dressing rooms, and audience amenities.

York is full of attractions for the whole family to enjoy. Explore its historical roots that explore the American Revolution, visit galleries, restaurants, and shops, take a sightseeing tour of the iconic Liberty Bell Museum, or go on a peaceful walk along Codorus Creek. Visit unique specialty stores like GameDocs and Artifacts Gallery, catch a show at The Appell Center for the Performing Arts, or take an interactive workshop at Central Market. Enjoy some locally brewed craft beer from Mudhook Brewing Company or head over to Annie Bailey's Irish Pub & Restaurant for dinner before your show.

If you're in the area, check out the Pullo Center's scheduled events to find the perfect night out!
Event Dates and Pricing Information