PNC Arena Seating Charts
PNC Arena - Basketball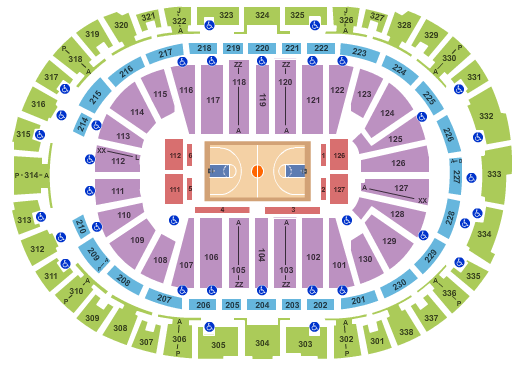 See PNC Arena - Basketball events that use this seating chart configuration
PNC Arena - Cody Johnson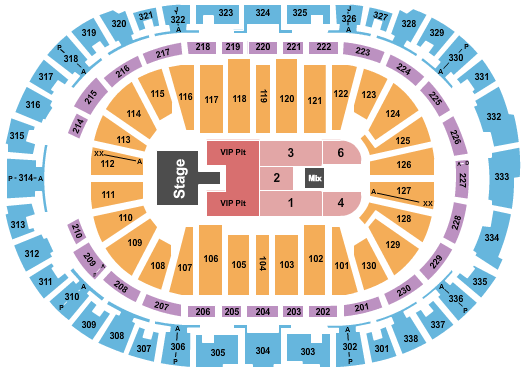 See PNC Arena - Cody Johnson events that use this seating chart configuration
PNC Arena - End Stage GA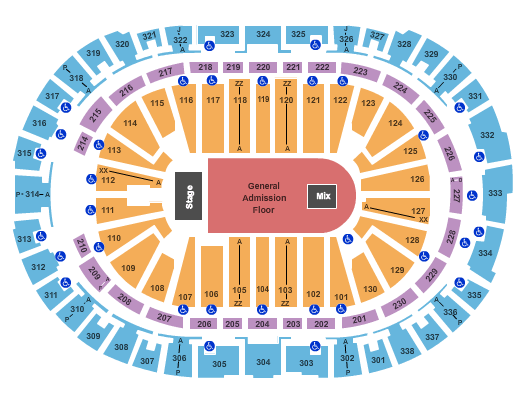 See PNC Arena - End Stage GA events that use this seating chart configuration
PNC Arena - Generic Floor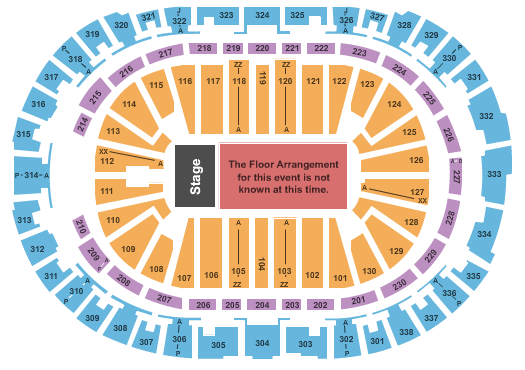 See PNC Arena - Generic Floor events that use this seating chart configuration
PNC Arena - Hockey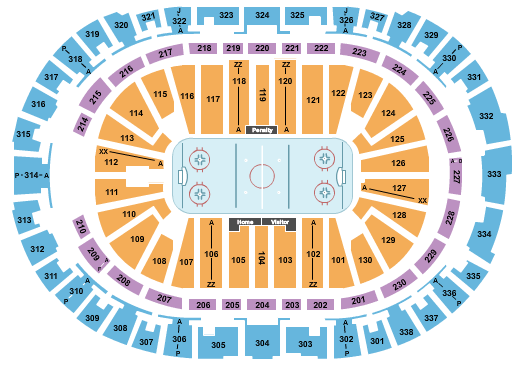 See PNC Arena - Hockey events that use this seating chart configuration
PNC Arena - Hootie & The Blowfish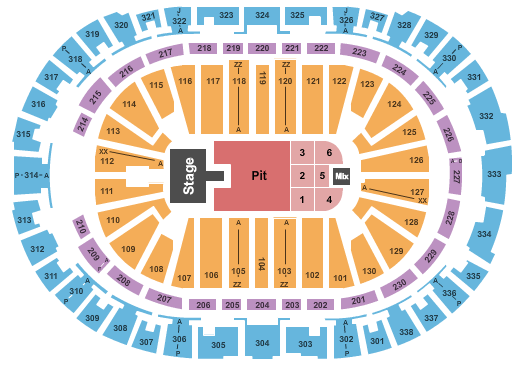 See PNC Arena - Hootie & The Blowfish events that use this seating chart configuration
PNC Arena - Lizzo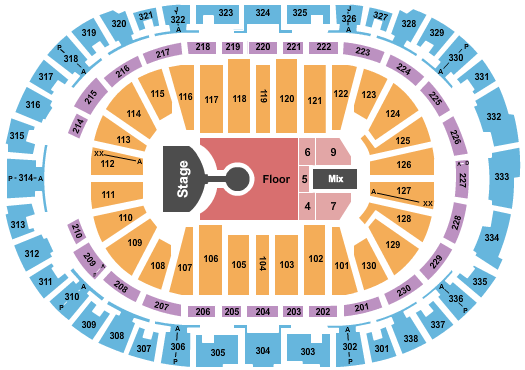 See PNC Arena - Lizzo events that use this seating chart configuration
PNC Arena - Monster Jam-2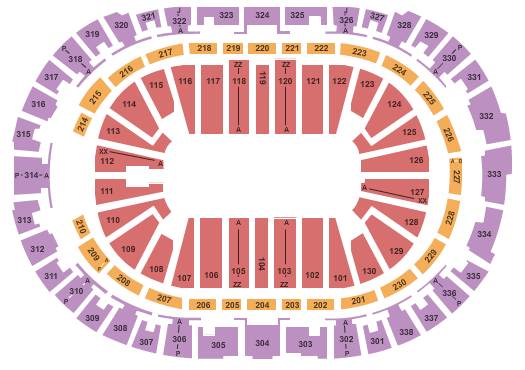 See PNC Arena - Monster Jam-2 events that use this seating chart configuration
PNC Arena - The Black Keys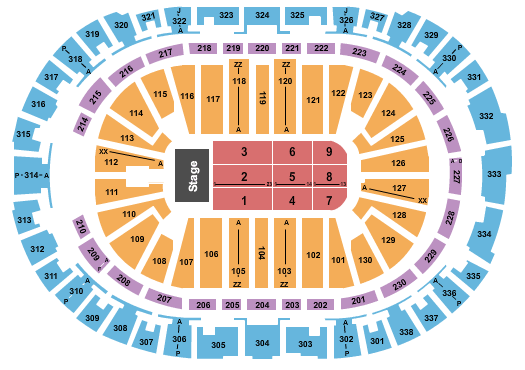 See PNC Arena - The Black Keys events that use this seating chart configuration
PNC Arena - TSO 2021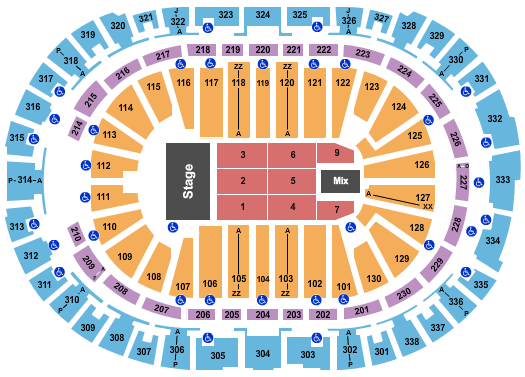 See PNC Arena - TSO 2021 events that use this seating chart configuration
PNC Arena - Wild N Out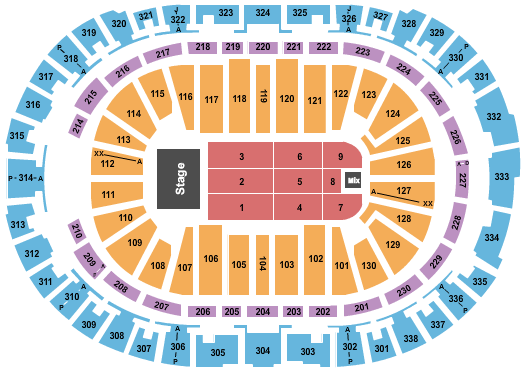 See PNC Arena - Wild N Out events that use this seating chart configuration
Learn more about PNC Arena
A major hub for events in North Carolina's Triangle region, the indoor PNC Arena is home to the NHL 2006 Stanley Cup Champions
Carolina Hurricanes
,as well as the
NC State Wolfpack
men's basketball team. The arena opened in 1999 with the Hurricanes playing against the New Jersey Devils. Today, PNC Arena hosts more than 1.5 million visitors annually at events ranging from hockey and basketball tournaments to major concerts and family shows.
The 700,000-square-foot PNC Arena can accommodate nearly 20,000 fans in four different seating levels. There are three concourses, 59 suites and 2,000 club seats offering a range of viewing experiences at different price points. Its amenities include 18 permanent concession stands, over 50 portable concession stands, a fan store and 8,000 designated parking spaces. Tailgating is permitted, but cars must occupy only one parking space. Tours of the arena are available for groups of 10 or more on nonevent days, where guests can learn about how the ice is made and how the setup is changed from event to event.
The city of Raleigh might feel like a small town, but it's home to a surprisingly diverse array of music, art, food and entertainment. Fayetteville Street, known as the "Great Main Street" of downtown Raleigh, is filled with boutiques, restaurants and bars. The city also offers a great selection of attractions including the North Carolina Museum of Art, Historic Yates Mill County Park, Raleigh Flea Market and Executive Mansion.
Capacity:
19,722 Basketball

18,680 Hockey

18,800 Concerts
Past Names/Nicknames:
RBC Center
Date/Year Built/Opened:
1999
FAQs about PNC Arena
Q: What time do doors open at PNC Arena?
A: Doors typically open anywhere between 90 minutes to 2 hours prior to showtime at PNC Arena. Be sure to check the listing on your ticket as showtimes will vary.
Q: Who plays at PNC Arena?
A: The Carolina Hurricanes are the home team at the PNC Arena.