Pinnacle Bank Arena Seating Charts
Pinnacle Bank Arena - Basketball
See Pinnacle Bank Arena - Basketball events that use this seating chart configuration
Pinnacle Bank Arena - Blake Shelton 2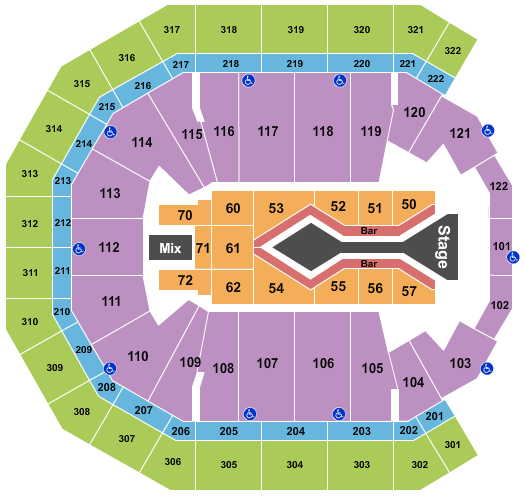 See Pinnacle Bank Arena - Blake Shelton 2 events that use this seating chart configuration
Pinnacle Bank Arena - Journey 2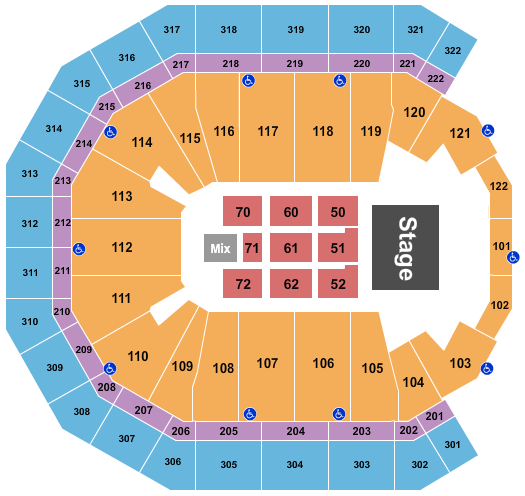 See Pinnacle Bank Arena - Journey 2 events that use this seating chart configuration
Pinnacle Bank Arena - Kenny Chesney-2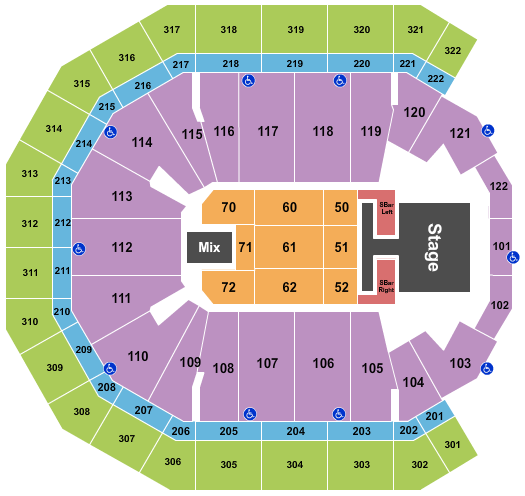 See Pinnacle Bank Arena - Kenny Chesney-2 events that use this seating chart configuration
Pinnacle Bank Arena - MercyMe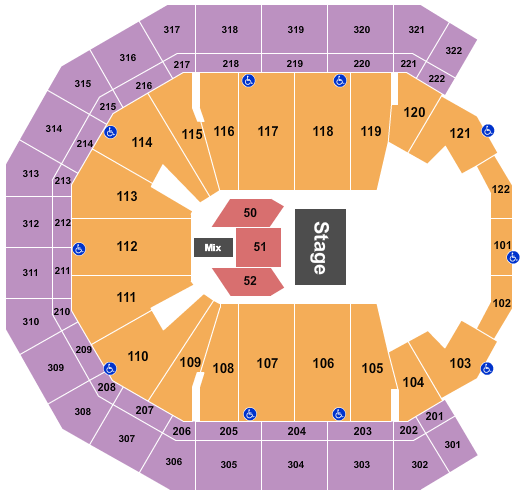 See Pinnacle Bank Arena - MercyMe events that use this seating chart configuration
Pinnacle Bank Arena - Monster Jam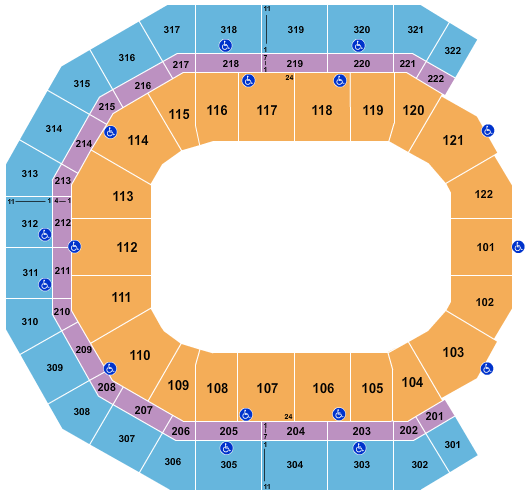 See Pinnacle Bank Arena - Monster Jam events that use this seating chart configuration
Pinnacle Bank Arena - Morgan Wallen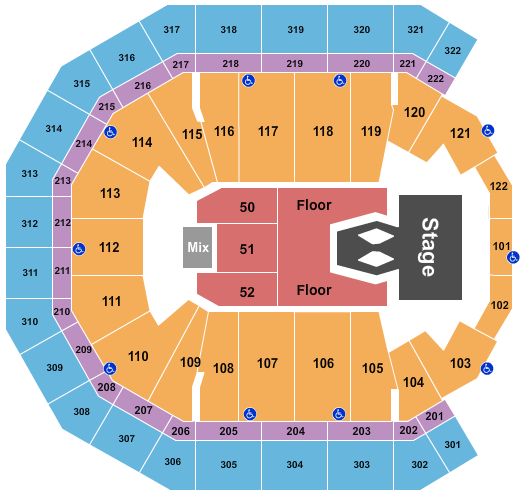 See Pinnacle Bank Arena - Morgan Wallen events that use this seating chart configuration
Pinnacle Bank Arena - Shania Twain 2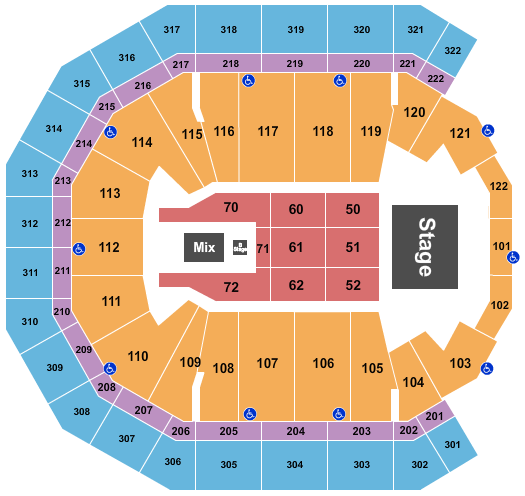 See Pinnacle Bank Arena - Shania Twain 2 events that use this seating chart configuration
Pinnacle Bank Arena - Shinedown 2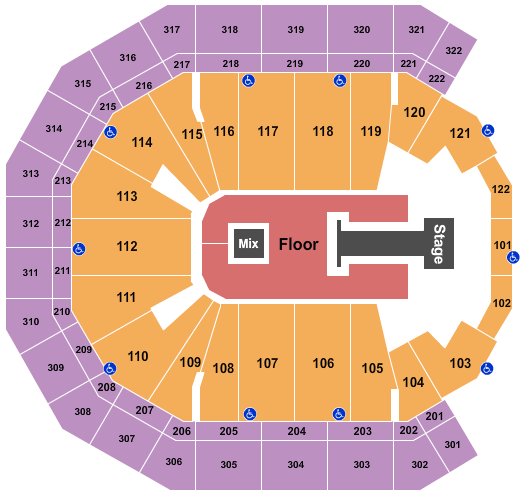 See Pinnacle Bank Arena - Shinedown 2 events that use this seating chart configuration
Pinnacle Bank Arena - WWE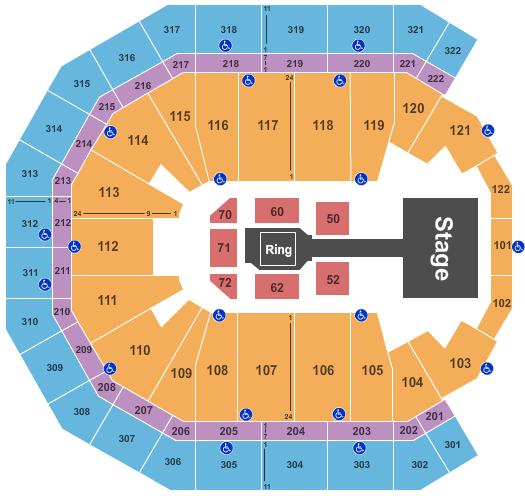 See Pinnacle Bank Arena - WWE events that use this seating chart configuration
Learn more about Pinnacle Bank Arena
The Pinnacle Bank Arena, home of the University of Nebraska Cornhuskers, is located in Lincoln, NE. Besides basketball, the venue also hosts other events for sports such as swimming and diving, gymnastics, and indoor track and field.

The Bob Devaney Sports Center opened in September 2013. This is newest venue in the Big 10 Conference.
The seating capacity at the Bob Devaney Sports Center is 15,000. This is right down the middle of the road as far as conference venues are concerned. When the Cornhuskers take to the court, it is safe to say that fans will make it difficult on the opposing team to win.

The Pinnacle Bank Arena is a centerpiece of Cornhuskers athletics, and will be for many more years to come.


Capacity:
16,130
Past Names/Nicknames:
West Haymarket Arena
Date/Year Built/Opened:
2013