Ovens Auditorium Seating Charts
Ovens Auditorium - End Stage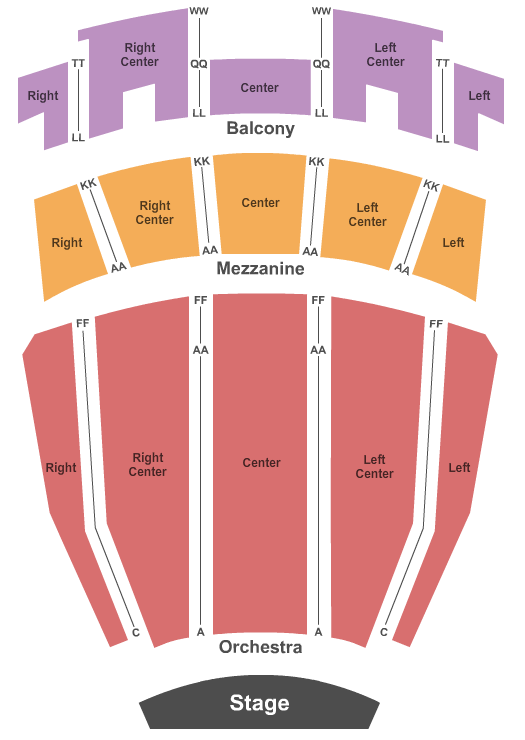 See Ovens Auditorium - End Stage events that use this seating chart configuration
Ovens Auditorium - End Stage Pit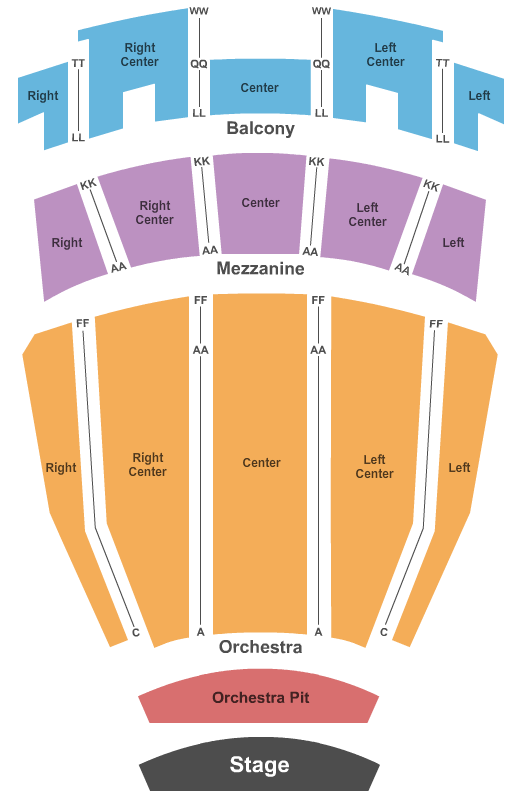 See Ovens Auditorium - End Stage Pit events that use this seating chart configuration
Learn more about Ovens Auditorium
Ovens Auditorium opened for business in 1955, and has been going strong ever since. Located in Charlotte, North Carolina, this indoor venue attracts local residents as well as out of town visitors. Many people travel from far away to take in the great environment and historical atmosphere of the venue.

Ovens Auditorium has a seating capacity of 2,460. This is not the largest capacity for an indoor venue in Charlotte, but it is big enough to host a wide variety of events. In fact, Ovens Auditorium has hosted more than 7,000 events since opening its doors. This shows just how much Ovens Auditorium has to offer, and that the venue will never get old in the eyes of visitors and performers.

The Charlotte Coliseum Authority does a great job managing Ovens Auditorium. It has been a hot spot in the city since 1955, and there is no reason to believe that this is going to change in the near future.



Facts about Ovens Auditorium
Capacity:
2,460
Year Opened:
1955