Nampa Civic Center Tickets and Seating Charts - Nampa, ID
Nampa Civic Center Seating Charts
Nampa Civic Center - End Stage 2 Seating Map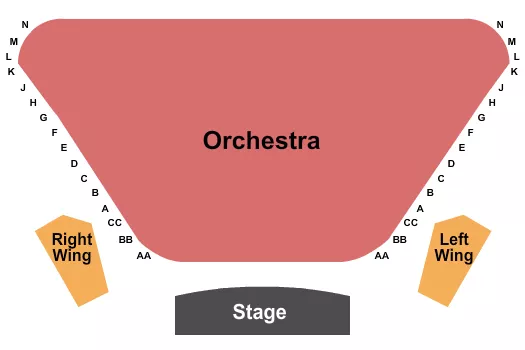 See Nampa Civic Center - End Stage 2 events that use this seating chart configuration
Nampa Civic Center - Endstage RW-BB Seating Map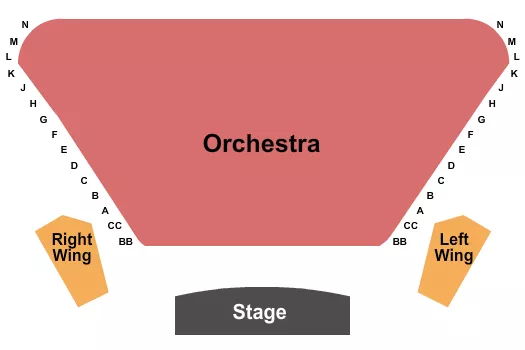 See Nampa Civic Center - Endstage RW-BB events that use this seating chart configuration
Learn more about Nampa Civic Center
The Nampa Civic Center is the perfect place to host all kinds of events. Located in Nampa, Idaho, this event venue offers a whopping 28,000 square feet of available space for meetings, conferences, weddings, quinces, and tradeshows. With its versatile layout and convenient location off I-84, the center can accommodate nearly any type of gathering.

The Nampa Civic Center has been a key part of the cityscape since its opening in 1975, delighting locals and visitors for over 45 years with its unique architecture and variety of attractions from music concerts to conventions.

Nampa is the third-largest city in Idaho, boasting an array of galleries and shopping centers, historical attractions, and outdoor experiences. Take advantage of Lake Lowell, which is located just south of town and offers excellent birding, fishing, and boating opportunities during warmer months; or hike one (or all!) seven thrilling trails located throughout the region (each ranging from easy to difficult). The nearby Bogus Basin Mountain Resort also provides thrilling downhill activities.

With its great location, world-class amenities, and exclusive partnership opportunities, the Nampa Civic Center offers a unique event space that can accommodate any size event from beginner to professional. If you're ever looking for an exceptional venue in the Nampa area, be sure to check out their fascinating and convenient facilities.
Event Dates and Pricing Information
| Performer | Date | Price | Tickets Available |
| --- | --- | --- | --- |
| The Nutcracker | Dec 15, 2023 | From $40 | 57 |
| The Nutcracker | Dec 16, 2023 | From $43 | 69 |
| The Nutcracker | Dec 16, 2023 | From $43 | 31 |
| The Nutcracker | Dec 17, 2023 | From $44 | 20 |
| Fiddler On The Roof | Feb 1, 2024 | From $125 | 8 |
| Fiddler On The Roof | Feb 2, 2024 | From $125 | 8 |
| Fiddler On The Roof | Feb 3, 2024 | From $127 | 6 |
| Fiddler On The Roof | Feb 3, 2024 | From $125 | 8 |
| Black Jacket Symphony | Feb 25, 2024 | From $68 | 18 |
| Annie | Mar 28, 2024 | From $125 | 8 |