Molson Canadian Studio At Hamilton Place Tickets and Seating Charts - Hamilton, ON
Molson Canadian Studio at Hamilton Place Seating Charts
Molson Canadian Studio at Hamilton Place - End Stage Seating Map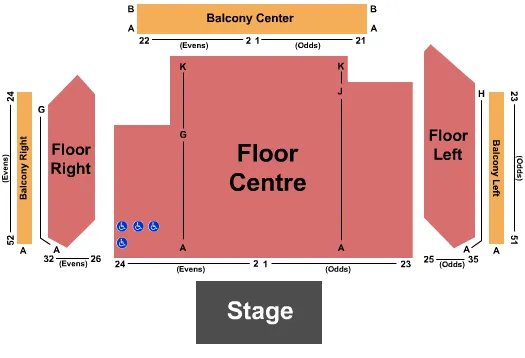 See Molson Canadian Studio at Hamilton Place - End Stage events that use this seating chart configuration
Molson Canadian Studio at Hamilton Place - Endstage Tables Seating Map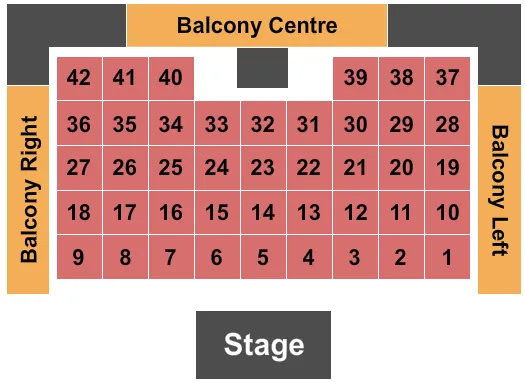 See Molson Canadian Studio at Hamilton Place - Endstage Tables events that use this seating chart configuration
Molson Canadian Studio at Hamilton Place - GA Floor/RSV Balc Seating Map
See Molson Canadian Studio at Hamilton Place - GA Floor/RSV Balc events that use this seating chart configuration
Molson Canadian Studio at Hamilton Place - GA Seating & Rsvd Tbl Seating Map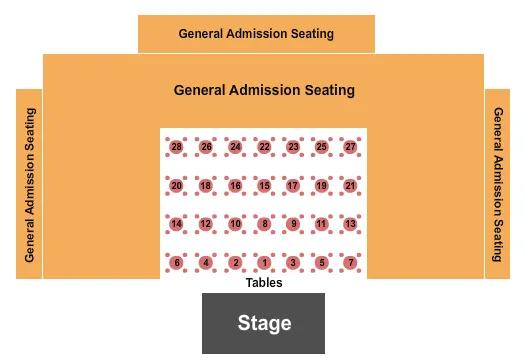 See Molson Canadian Studio at Hamilton Place - GA Seating & Rsvd Tbl events that use this seating chart configuration
Learn more about Molson Canadian Studio at Hamilton Place
Molson Canadian Studio at Hamilton Place is a premier performance space located in the heart of downtown Hamilton, Ontario. Originally opened in 1986, the venue has long been a popular destination for locals and visitors alike, drawing crowds of all sizes to its attractive 447-seat capacity theater. Over the years it has hosted countless performers and unique events that have shaped Hamilton's culture and entertainment scene. From comedians like John Mulaney to global superstars such as Michael Bublé performing for a sold-out crowd, the venue is known for making memories that last a lifetime.

Hamilton is a bustling city with plenty of things to do and see. Whether you are looking for adventure, culture, or just want to soak up the sun and enjoy the nightlife, there's something for everyone. You can spend time exploring Dundurn Castle or seeing some of Canada's greatest biodiversity at McMaster University's Arboretum Park. Afterward, take advantage of nearby trails and parks including Waterfront Trail and Spencer Gorge/affiliated Conservation Area. Visit great attractions such as African Lion Safari or take part in history-based activities like the Alexander Graham Bell National Historic Site, which houses artifacts related to Bell's life work on voice communications technology and deafness education reform initiatives. Ending your day with a renowned show at The Center in the Square, located steps away from The Royal Botanical Gardens will make it an unforgettable experience.

Molson Canadian Studio provides an amazing experience for all guests. With cutting-edge technology and interactive seat view, the venue provides an unbeatable experience with tickets at great prices. Book your tickets today and come experience the ultimate night out!
Event Dates and Pricing Information