Laugh Factory Comedy Club At Tropicana Hotel & Casino Tickets and Seating Charts - Las Vegas, NV
Laugh Factory Comedy Club At Tropicana Hotel & Casino Seating Charts
Laugh Factory Comedy Club At Tropicana Hotel & Casino - Endstage - Tables Seating Map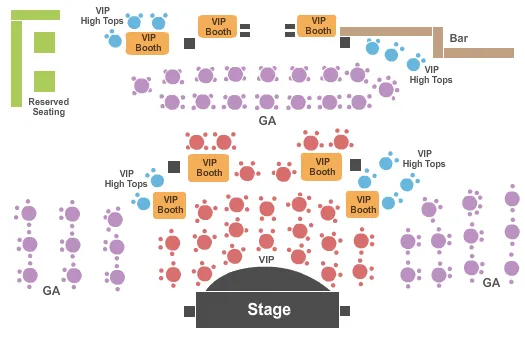 See Laugh Factory Comedy Club At Tropicana Hotel & Casino - Endstage - Tables events that use this seating chart configuration
Laugh Factory Comedy Club At Tropicana Hotel & Casino - Endstage Tables 2 Seating Map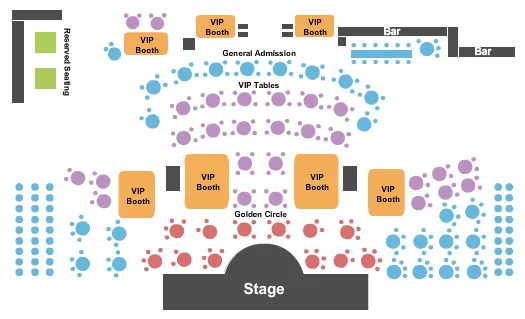 See Laugh Factory Comedy Club At Tropicana Hotel & Casino - Endstage Tables 2 events that use this seating chart configuration
Laugh Factory Comedy Club At Tropicana Hotel & Casino - Laugh Factory Seating Map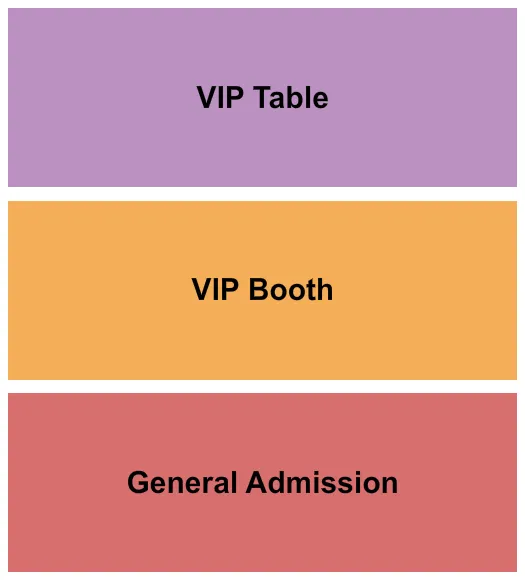 See Laugh Factory Comedy Club At Tropicana Hotel & Casino - Laugh Factory events that use this seating chart configuration
Learn more about Laugh Factory Comedy Club At Tropicana Hotel & Casino
The Laugh Factory Comedy Club At Tropicana Hotel & Casino in Las Vegas is one of the most iconic comedy clubs in the country. Established in 1981, the club has been a staple comedy venue on the Las Vegas Strip for over four decades. Throughout its history, it's hosted numerous legendary comedians, including Bill Cosby, Robin Williams, Ellen DeGeneres, and Jay Leno. The club is renowned not only for its great acts but also for its nightlife atmosphere, with live music and DJs spinning after the shows. With its state-of-the-art sound system, intimate seating, and well-stocked bar, it's easy to see why this venue has been a hit among tourists visiting Las Vegas for so long.

The summer months in Las Vegas provide balmy days perfect for pool lounging followed by cool desert evenings, making stargazing easy back in your hotel room or during romantic evening walks through the nearby Red Rock National Conservation Area. This vibrant city also offers great shopping opportunities - mosey around Town Square or Miracle Mile Shops to satisfy some retail therapy desires before having a fine dining experience or searching out popular food trucks serving up tasty bites throughout the city.

If you're ever in Las Vegas and looking for a night of laughter and good times, make sure to visit the Laugh Factory Comedy Club. This incredible venue has everything - established comedians, rising stars, excellent facilities, and great ticketing options. Don't miss this opportunity to laugh at your worries away!
Event Dates and Pricing Information
| Performer | Date | Price | Tickets Available |
| --- | --- | --- | --- |
| Laugh Factory | Dec 10, 2023 | From $86 | 18 |
| Murray Celebrity Magician | Dec 11, 2023 | From $83 | 14 |
| Rich Little | Dec 11, 2023 | From $88 | 45 |
| Laugh Factory | Dec 11, 2023 | From $93 | 30 |
| Murray Celebrity Magician | Dec 12, 2023 | From $83 | 14 |
| Rich Little | Dec 12, 2023 | From $101 | 45 |
| Laugh Factory | Dec 12, 2023 | From $86 | 38 |
| Murray Celebrity Magician | Dec 13, 2023 | From $83 | 14 |
| Rich Little | Dec 13, 2023 | From $101 | 45 |
| Laugh Factory | Dec 13, 2023 | From $93 | 34 |