KFC Yum! Center Seating Charts
KFC Yum! Center - Basketball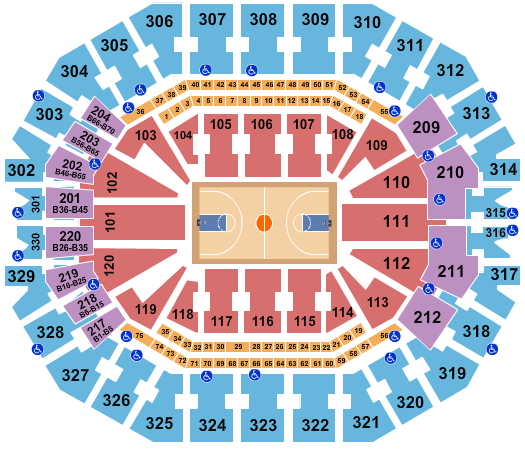 See KFC Yum! Center - Basketball events that use this seating chart configuration
KFC Yum! Center - Blake Shelton 2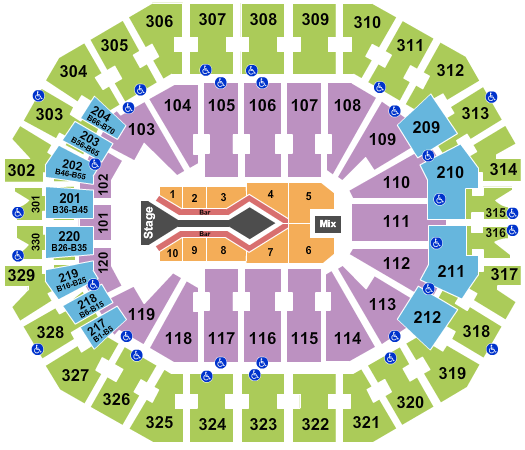 See KFC Yum! Center - Blake Shelton 2 events that use this seating chart configuration
KFC Yum! Center - Cody Johnson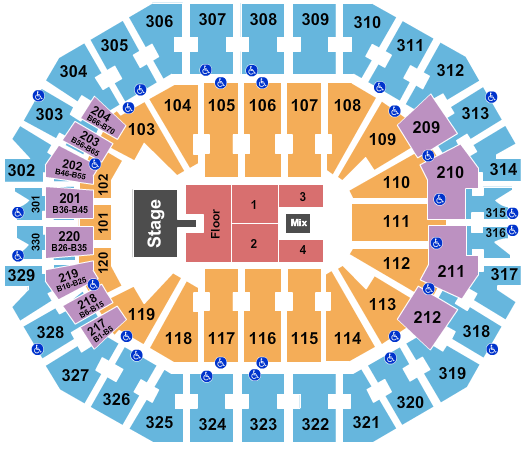 See KFC Yum! Center - Cody Johnson events that use this seating chart configuration
KFC Yum! Center - Disney On Ice 2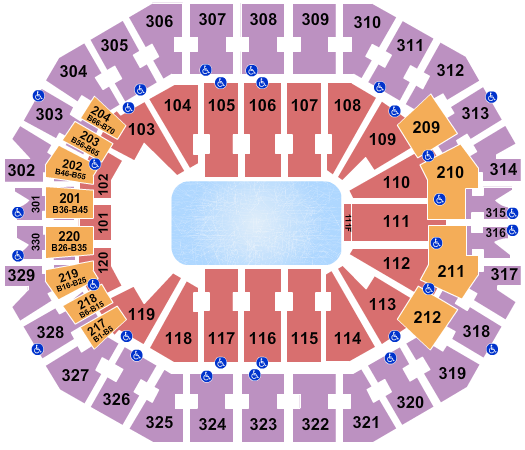 See KFC Yum! Center - Disney On Ice 2 events that use this seating chart configuration
KFC Yum! Center - Eagles 2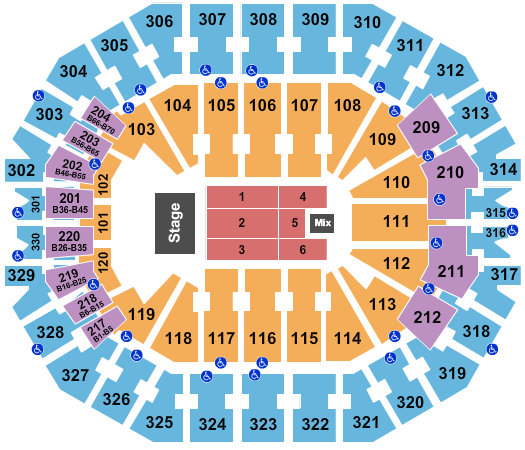 See KFC Yum! Center - Eagles 2 events that use this seating chart configuration
KFC Yum! Center - Endstage 4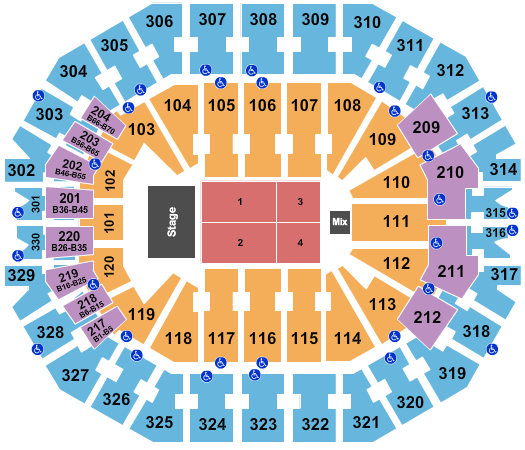 See KFC Yum! Center - Endstage 4 events that use this seating chart configuration
KFC Yum! Center - Janet Jackson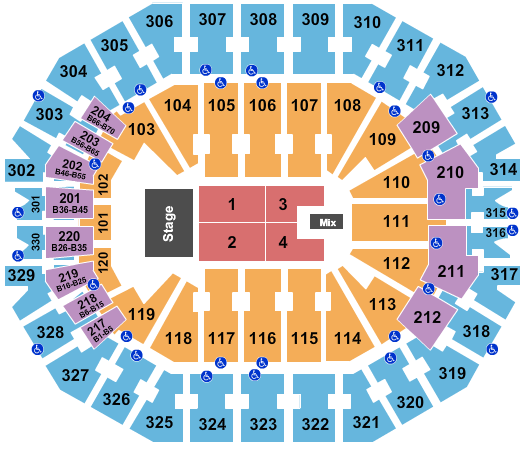 See KFC Yum! Center - Janet Jackson events that use this seating chart configuration
KFC Yum! Center - Morgan Wallen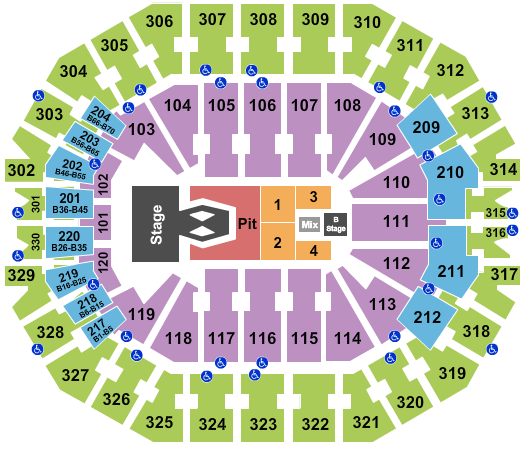 See KFC Yum! Center - Morgan Wallen events that use this seating chart configuration
KFC Yum! Center - PBR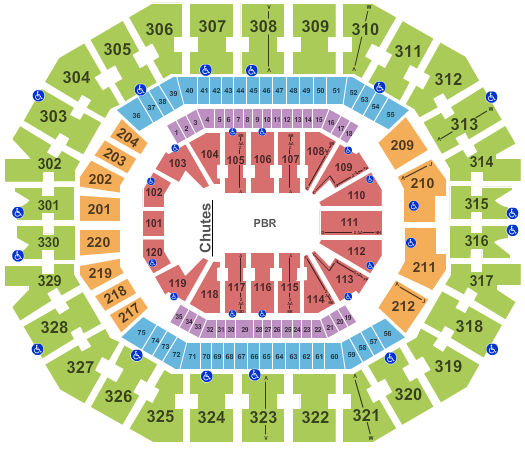 See KFC Yum! Center - PBR events that use this seating chart configuration
Learn more about KFC Yum! Center
Receiving a nod as one of the top 50 arenas in the world for concert and event ticket sales is no small achievement. KFC Yum! Center in Louisville, Kentucky, not only received this remarkable honor from Pollstar Magazine, but it came just four years after opening its doors.

Built in 2010, the arena hosts volleyball and basketball events and is also a hub for music fans and has drawn as many as 22,000 visitors to see performances by pop superstar Justin Timberlake, country legend George Strait and alternative rockers the Red Hot Chili Peppers.

Located in the heart of downtown Louisville, the state-of-the-art arena is surrounded by dozens of lodging and restaurant options. No trip to Louisville is complete without a visit to the Louisville Waterfront Park and the Louisville Slugger Museum and Factory, all within a few blocks of the arena.

Visitors are encouraged to carpool or use public transit when attending events at the arena. For those who drive, there's limited parking in a multilevel lot onsite, but more than 21,000 parking spaces within a few blocks of the arena. It's worth pre-paying for parking to ensure a space closer to the venue.


FAQs about KFC Yum! Center
Q: What time do doors open at KFC Yum! Center?
A: Doors typically open anywhere between 90 minutes to 2 hours prior to showtime at the KFC Yum! Center. Be sure to check the listing on your ticket as showtimes will vary.
Q: Who plays at the KFC Yum! Center?
A: The University of Louisville Cardinals are the home team at the KFC Yum! Center.
Facts about KFC Yum! Center
Capacity:
22,090
Opened:
October 10, 2010