Brown Theatre at The Kentucky Center Seating Charts
Brown Theatre at The Kentucky Center - End Stage Pit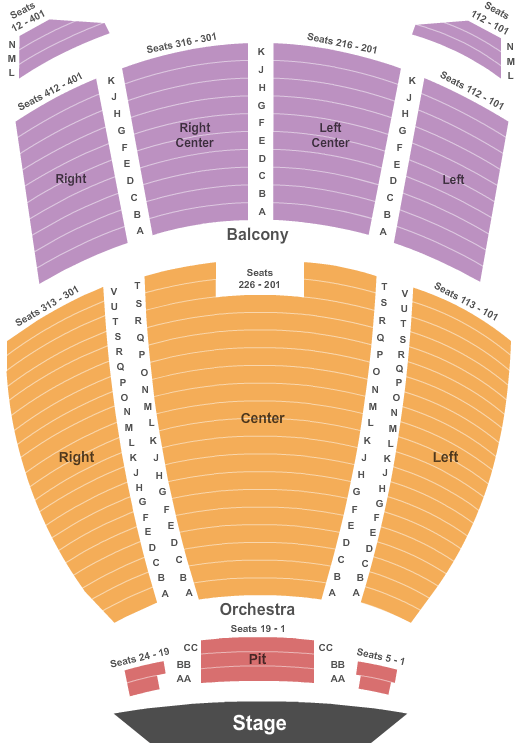 See Brown Theatre at The Kentucky Center - End Stage Pit events that use this seating chart configuration
Learn more about Brown Theatre at The Kentucky Center
The Brown Theatre is located in Louisville, Kentucky within the Kentucky Center for the Performing Arts. Along with other venues, the Brown Theatre makes this Kentucky Center for the Performing Arts a very popular destination for both locals and out of town tourists.

Musicals and other like performances are most common at the Brown Theatre. Some of the most notable productions to have taken place at the venue include: Oz the Musical, Hansel and Gretel, Holiday Spectacular, Straight No Chaser, KEM, Brahms Symphony No. 4, The Classical Clown, Elvis Tribute Spectacular, Lisa Williams, Chris Botti, and Sesame Street Live.

With Brown Theatre tickets available for many shows and performances, the venue has no problem attracting tens of thousands of annual visitors.
Facts about Brown Theatre at The Kentucky Center
Capacity:
2,406 - Robert S. Whitney Hall, 619 - Moritz von Bomhard Theatre, 139 - Boyd Martin Theatre
Opened:
November 19, 1983