Kellogg Arena Tickets and Seating Charts - Battle Creek, MI
Kellogg Arena Seating Charts
Kellogg Arena - GA & VIP Seating Map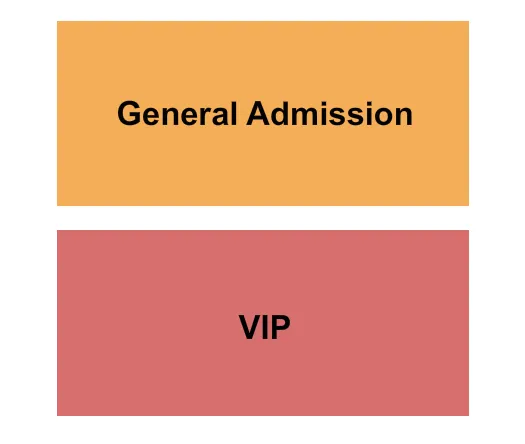 See Kellogg Arena - GA & VIP events that use this seating chart configuration
Learn more about Kellogg Arena
Kellogg Arena is the premier multi-purpose event venue in Battle Creek, Michigan. With its 6,200-seat capacity, it can host a variety of performance and sporting events. Since 1976, it has been a part of Battle Creek and is one of the premier venues in Michigan for live entertainment. In 2009, the arena was renovated to include a larger seating capacity, state-of-the-art sound systems, and other amenities.

From international entertainers to local acts – Kellogg Arena has something for everyone wanting to experience concerts or other live entertainment. It offers the perfect venue for a day and night of exciting entertainment, with comfortable seating, diverse acts, and free outdoor events in the summer.

Battle Creek has many activities to offer. Visit the Fort Custer Recreation Area with its miles of trails and scenic views. Explore Historic Bridge Park with its well-preserved historic walking paths and wooden footbridges. Enjoy a showcase of nature at the remodeled Leila Arboretum, and wildflower enthusiasts can visit Hart-Dole-Inouye Federal Center. Take part in educational events hosted by the Battle Creek Historical Museum and learn about local history from knowledgeable guides.

No matter the occasion, Kellogg Arena is an all-around venue that suits everyone's needs. Book your ticket today and experience everything Battle Creek has to offer!
Event Dates and Pricing Information